Movies and television shows are riddled with little gems and easter eggs—the most important being Jeeps. Watching TV or going to a movie with a Jeeper can get annoying, because they will point out every Jeep that wanders on screen. Here are 15 different Jeeps to get the Jeepers riled up:
1. Jurassic Park (1993)
1993 Jeep Wrangler Sahara (YJ)
This is probably the most iconic movie-Jeep, red wheels and all. This little square-lighted YJ outran a T-Rex—that's pretty damn sweet.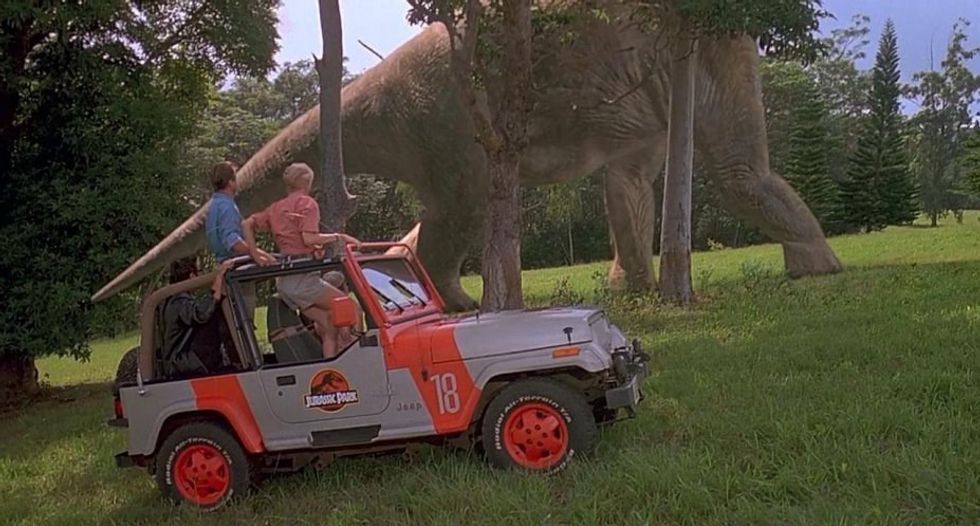 2. Beavis & Butthead (1996)
80's-90's Jeep Cherokee (XJ)
Tom Anderson (the predecessor to Hank Hill) drove around an old, maroon XJ. This beast pulled around a full-size camper EVERYWHERE. Even in the animated world, Jeeps rule.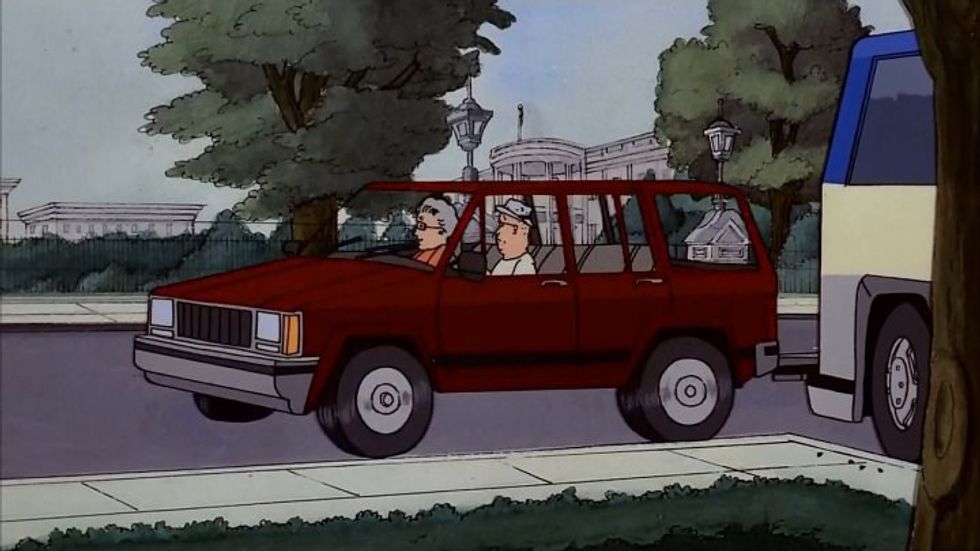 3. Land of the Lost (1991-1992)
1984 Jeep Cherokee (XJ)
This XJ literally fell through a time portal and survived. How is that for good marketing?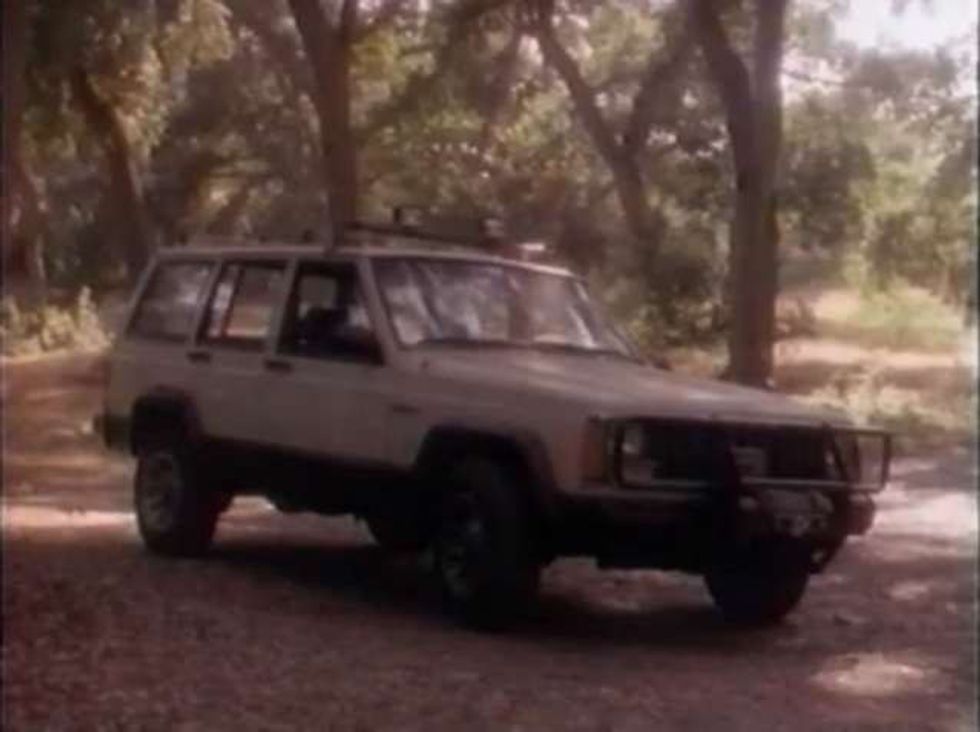 4. The Walking Dead (2010-2016)
1979 Jeep Cherokee (SJ)
This SJ appears a lot throughout the series, scaling a zombie-infested landscape without any trouble at all.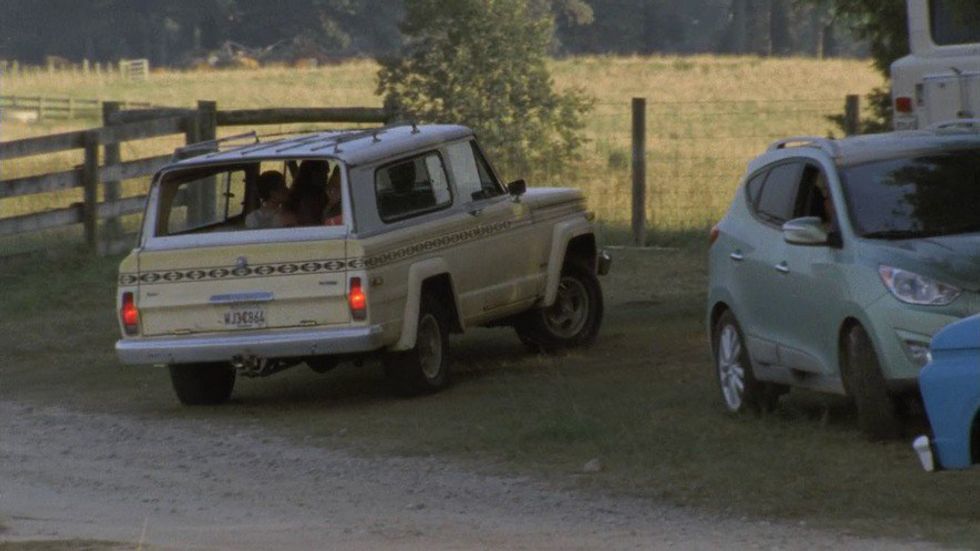 5. Evil Dead (2013)
1987 Jeep Wrangler (YJ)
Well this Jeep went through hell (literally). I hope the roof doesn't leak, those blood showers are disgusting.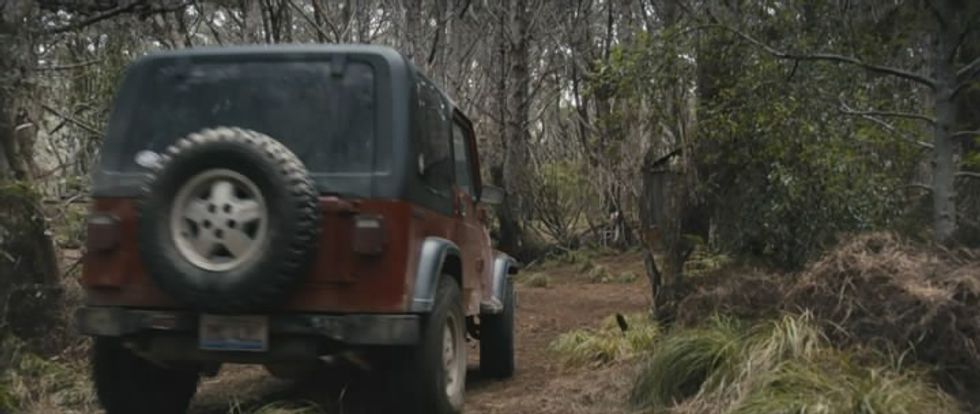 6. Charlie's Angels (1976-1981)
1980 Jeep CJ-5
What's sexier than three half-naked, female private-eye detectives? Three half-naked, female private-eye detectives driving a Jeep CJ-5.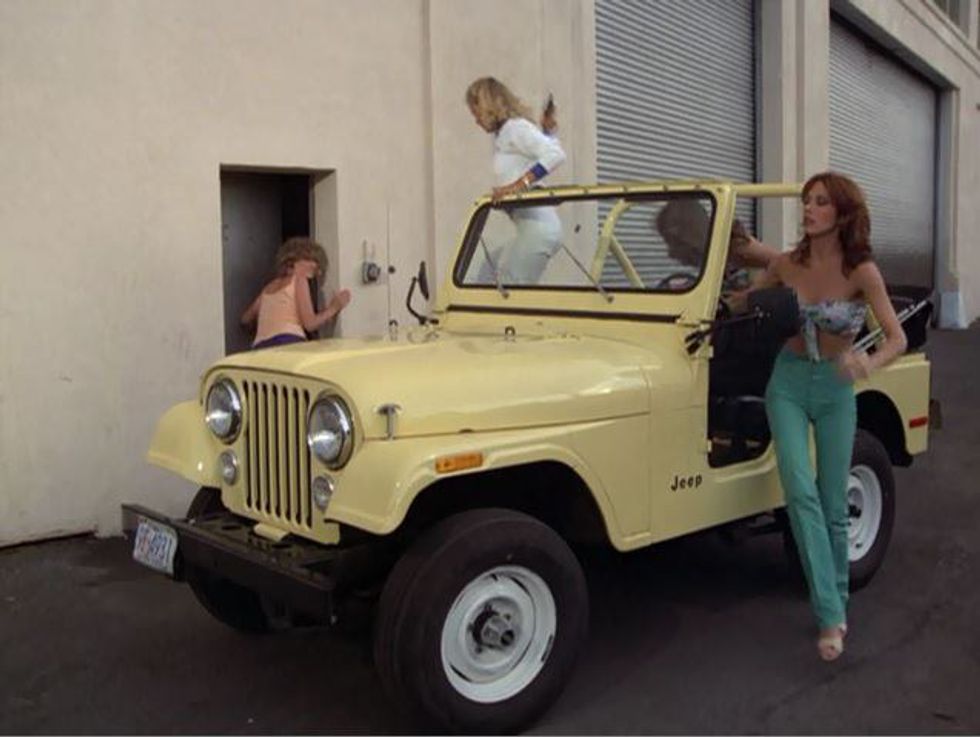 7. Dukes of Hazzard (1979-1985)
1979 Jeep CJ-7 "Golden Eagle"
Even Daisy Duke was a Jeeper! "Dixie" the Jeep was driven in 119 different episodes of the series!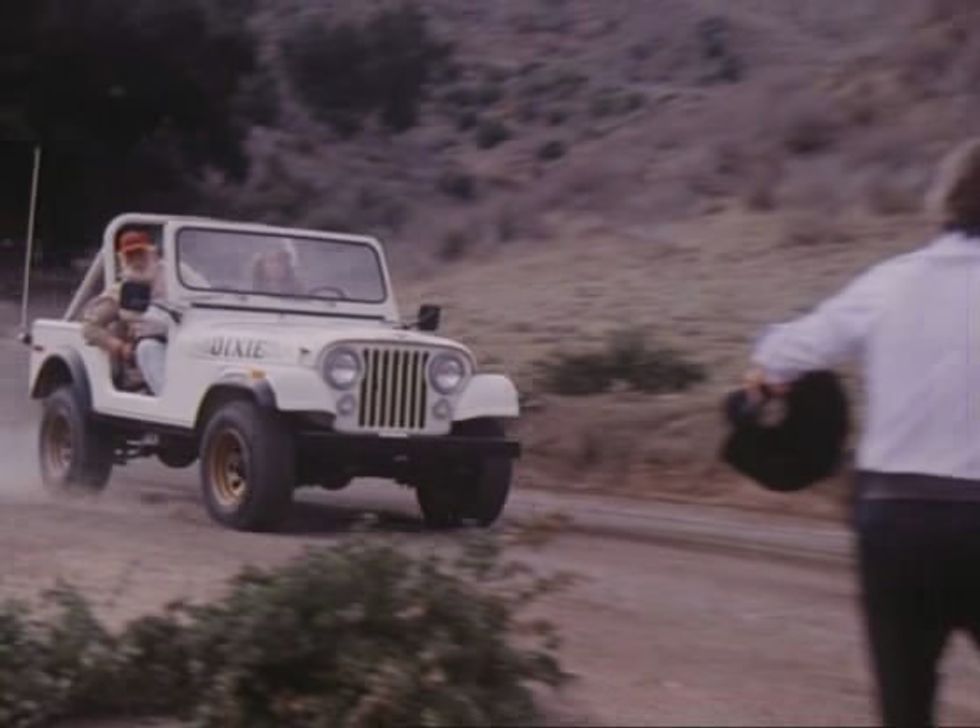 8. Breaking Bad (2008-2013)
2006 Jeep Commander (XK)
DEA Agent, Hank Schrader drives this Jeep Commander around, as opposed to the stereotypical Crown Vic. He's gotta keep up his tough-guy persona somehow.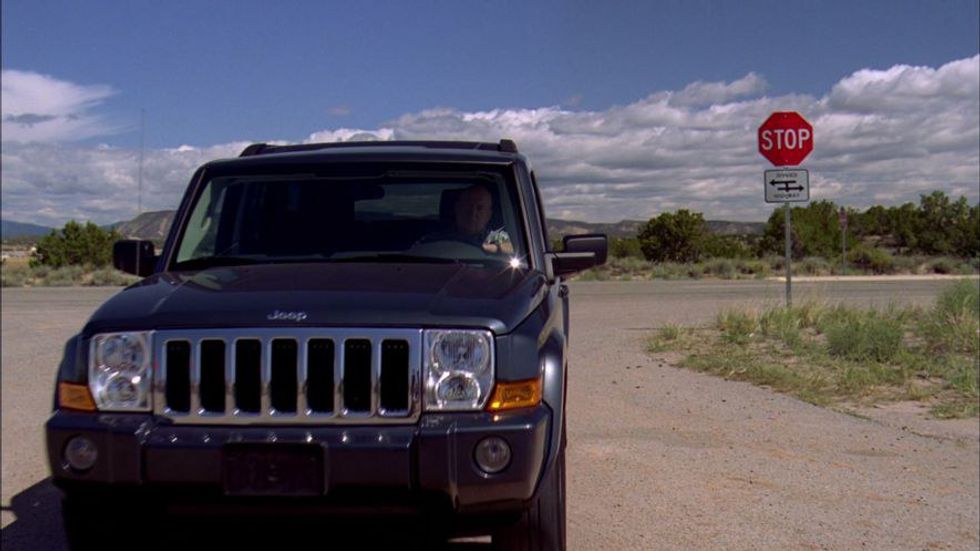 1991 Jeep Grand Wagoneer (SJ)
Skyler White also drove around a Jeep - a way cooler one at that. This Jeep was built to go through about as many bizarre and messed-up situations as Skyler goes through in the series.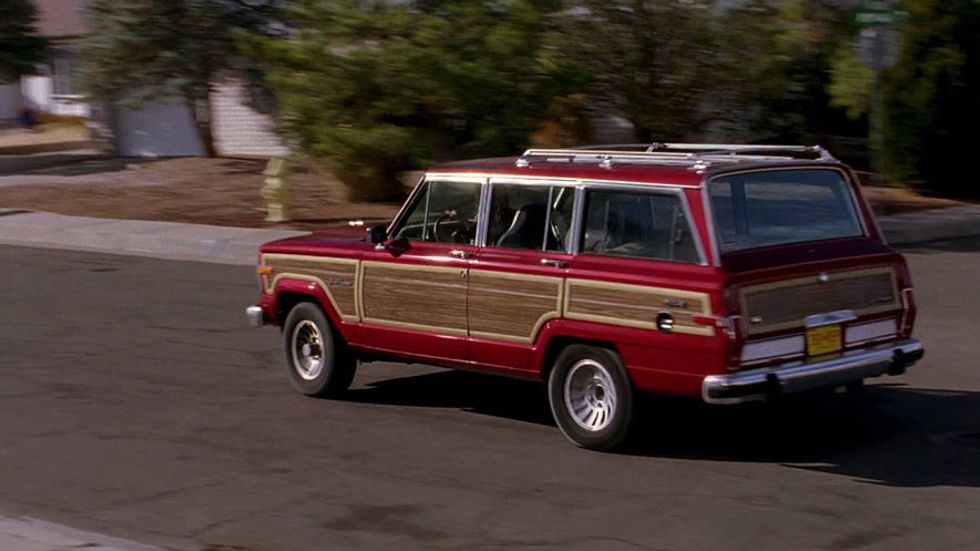 9. Furious 7 (2015)
2015 Jeep Wrangler (JK)
This armored, ridiculous JK was dropped from a cargo plane.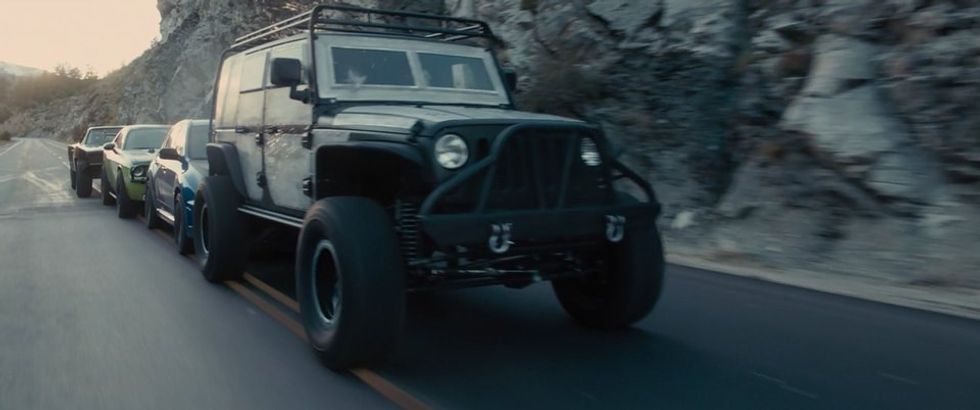 10. The Goonies (1985)
1984 Jeep Cherokee (XJ)
Stolen museum artifacts, police chases, gun fights, and 4x4 beach rally races - this little XJ saw it all in just a few minutes!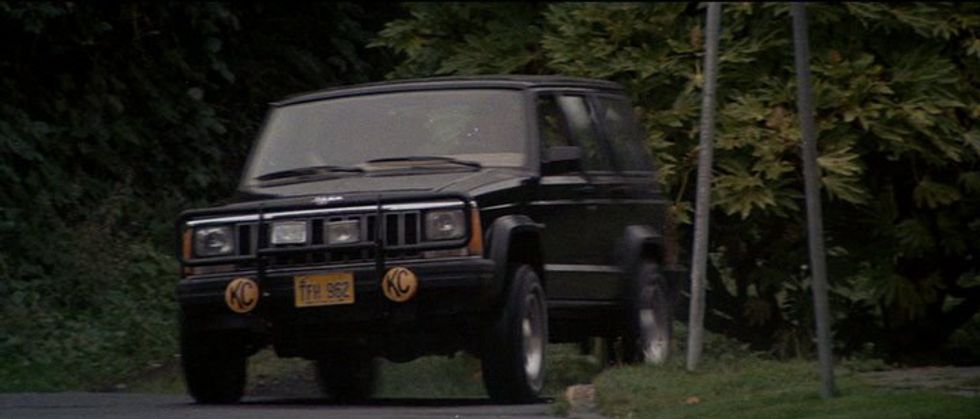 11. The A-Team (1983-1987)
1983 Jeep CJ-7 "Renegade"
The A-Team is loaded with as many Jeeps as there are explosions.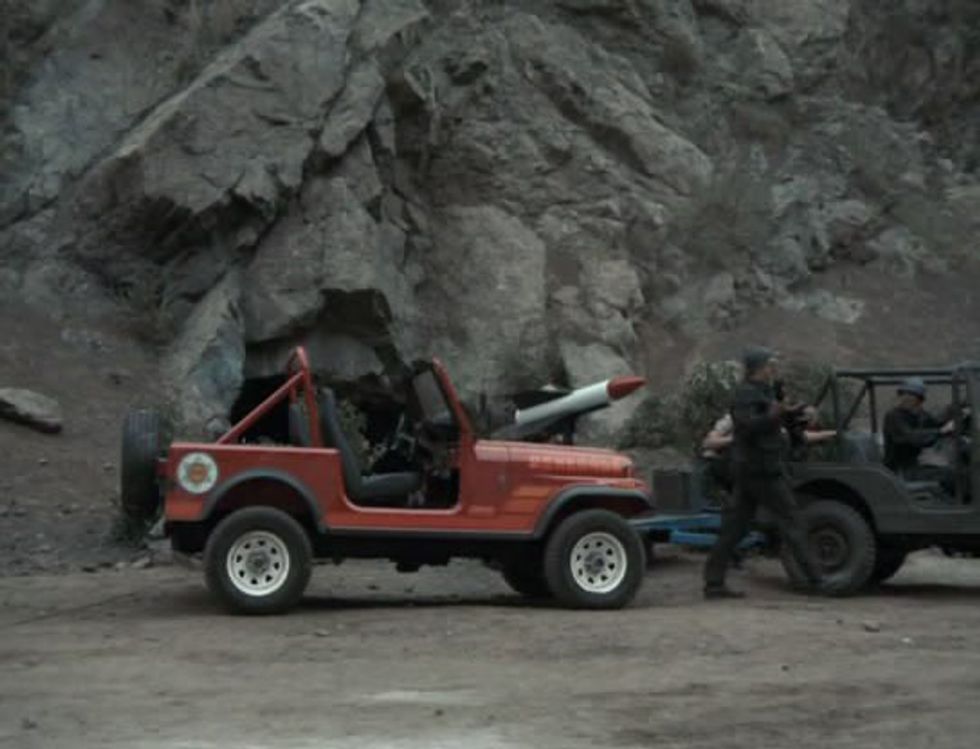 12. Burn Notice (2007-2013)
2002, 2004 Jeep Grand Cherokee (WJ)
Keep your eyes peeled for WJ's in this series - there are quite a few.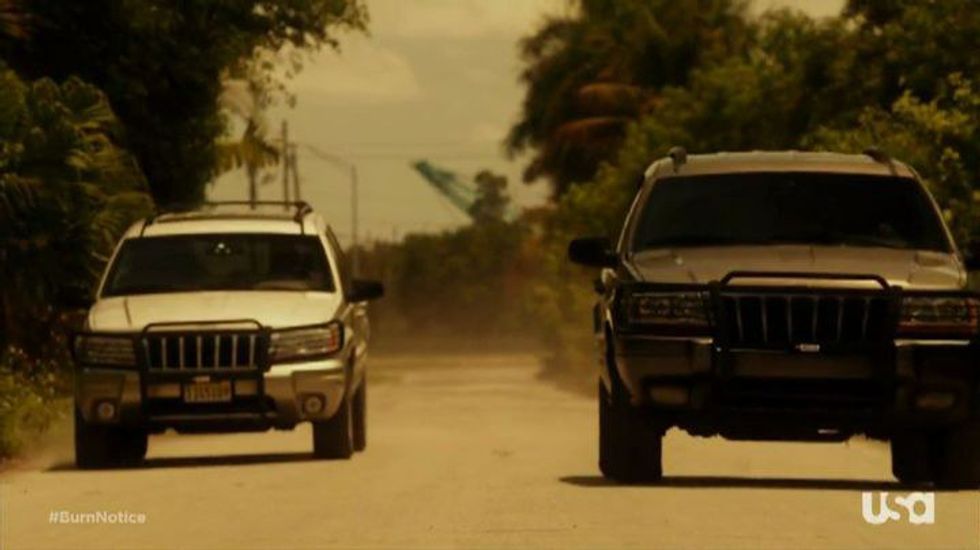 13. Twister (1996)
1982 Jeep J-10
What better vehicle to chase tornadoes in?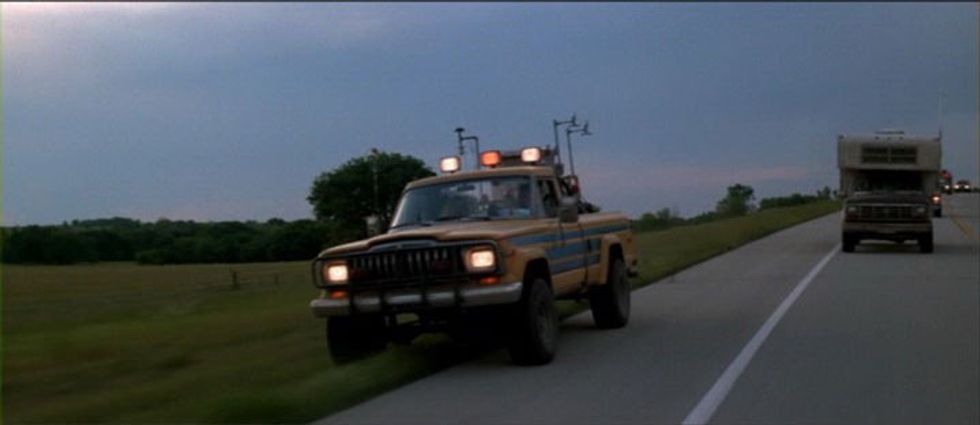 14. King of the Hill (1997-2010)
1990 Jeep Wrangler (YJ)
John Redcorn drives this stock YJ throughout the whole series.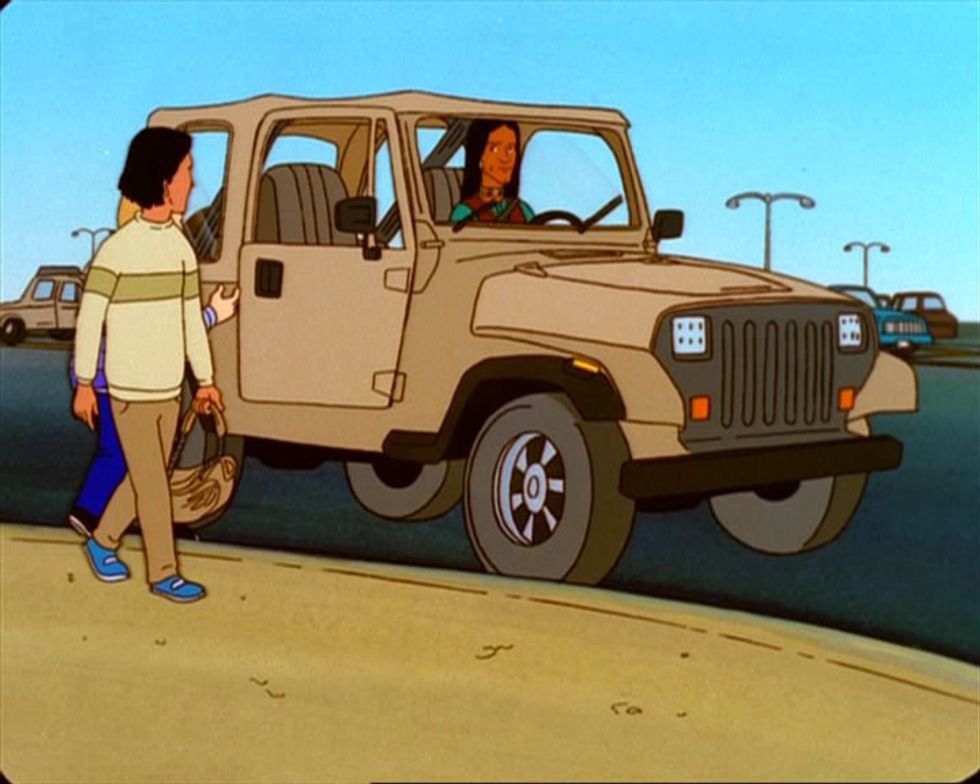 15. Battleship (2012)
2012 Jeep Wrangler (JK)
Police Jeeps are freakin' cool.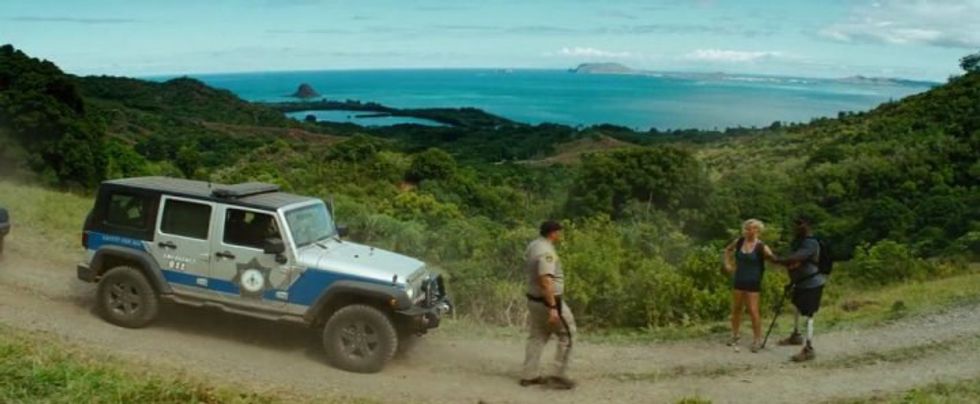 There's your fix.
Jeep on Jeepers.
O|||||||O