Forsyth County is a quaint but growing area on the outskirts of exciting Atlanta. There always seems to be a lack of activity compared to the city next door, however, Forsyth doesn't get the credit it deserves. With the best of both worlds — city and peaceful outdoors — this area has so much to offer. Maybe you'll even check off a few things on your summer bucket list!
1. Forget music festivals, and take a trip down to Alpharetta's very own food festival!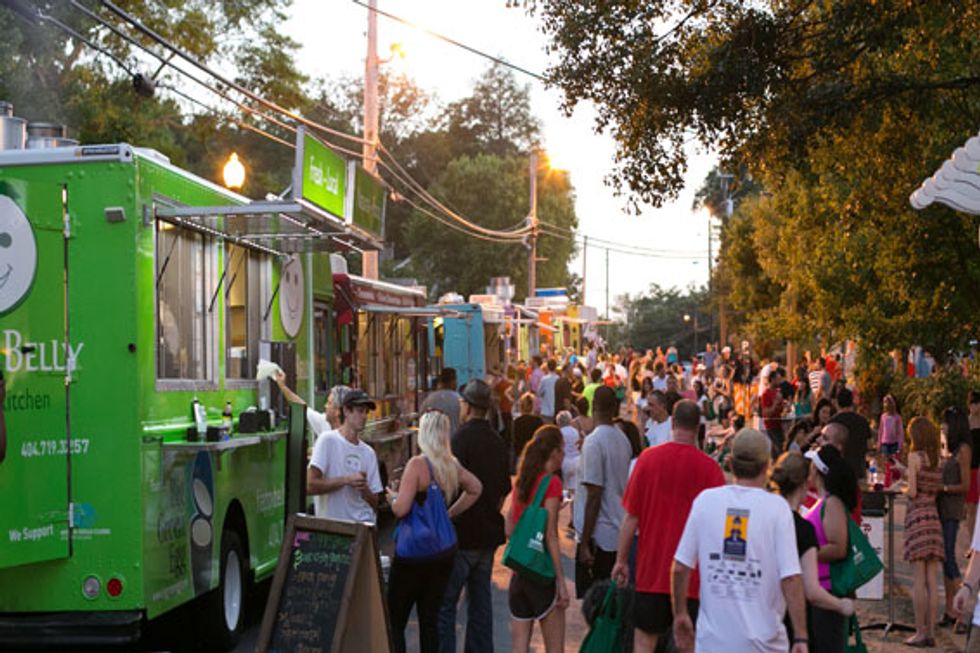 Usually accompanied by a bustling crowd and fantastic live music from local artists, Taste of Alpharetta has a vibrant festival ambiance while maintaining a friendly southern feel. If in case you do miss the actual event, Food Truck Alley takes over after and lasts every Thursday from five to nine p.m. until Oct. 9.
2. Sawnee Mountain Indian Seat Trails

The beautiful seats and the view that comes with them are so worth the 45 minute hike up the mountain. Early morning and late dusk are the best times to visit when the sun paints the sky with an abundance of colors. This historical sight is an engaging day trip not so far from home.
3. Go strawberry picking!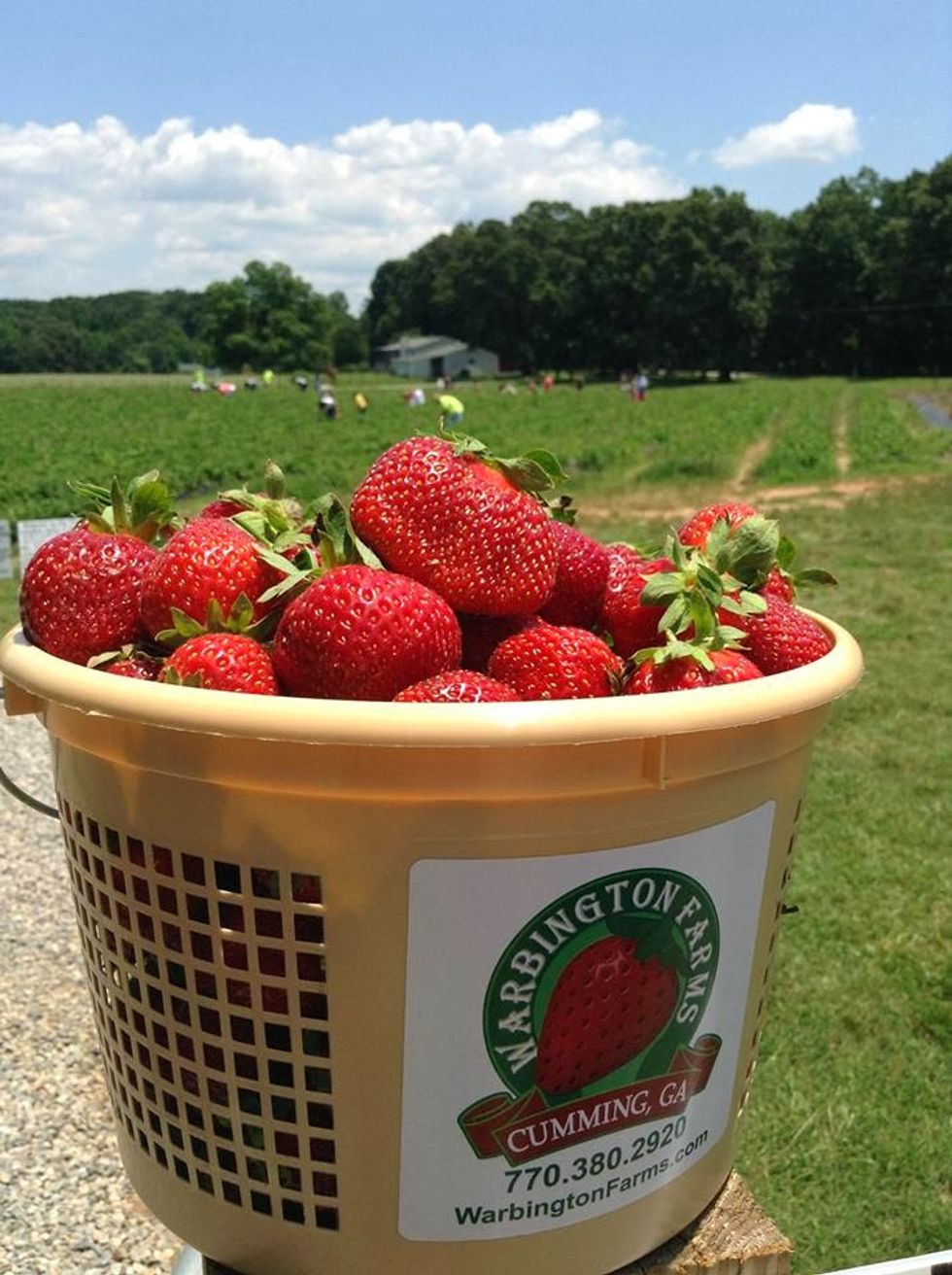 Strawberry picking is a classic family activity which is exciting for all ages. Warbington Farm's strawberries are delicious and fruity. On their farm, they sell fresh juice and ice cream as a refreshing treat after picking. Once you head home, there is so much to do with the strawberries. Whether eating them plain or making a scrumptious treat, this is sure to be a great summer activity.
4. Head over to the sunflower fields for a fun photoshoot.

Gather up a couple friends and head over to Anderson's Sunflower fields whether to pick some sunflowers or to pose for the gram. This is definitely a hot spot for graduation pictures, family and prom.
5. Picnic At Lake Lanier

The lake is filled with many things to do, including a huge water park perfect for kids. If you are looking for something quieter, the beach area or the woods surrounding the lake are perfect for a picnic with family and friends.
6. Artsy Visit To Drem Waffle Bar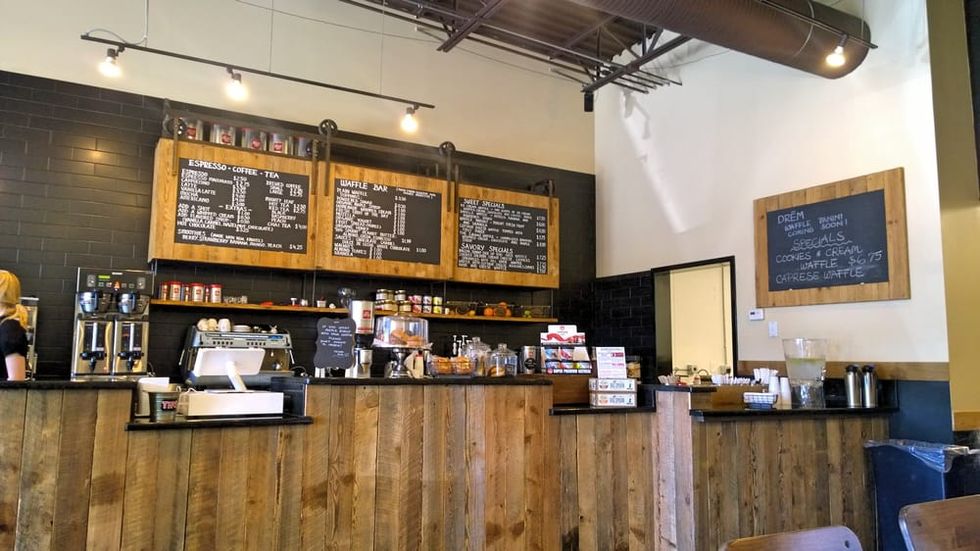 With Lambert High School located right in front of Drem, this is an attraction for many teenagers after school or in their down time. It has a vintage, hipster feel with the best waffles known to mankind. Aesthetic items such as lavender infused lemonade and cookies and cream waffles provide yet another photo opportunity for social media.
7. Go thrift shopping!

While not necessarily unique to Forsyth, thrift shopping is almost like mining where it takes time to find something crafted just for you, but when you do, it's all worth it. In the summer when time is plentiful, take a trip to some high-end consignment shops or even just Goodwill.
8. Take a horseback riding lesson at Hidden Oaks.

I have spent a great deal of my childhood in the barns at Hidden Oaks. As you escape the busy street noise, and begin going 20 miles per hour on the thin gravel road, you are transported to another part of the city you have yet to see. The scenery is so beautiful and calm, and as you enter the barn, you are greeted by horses with soft eyes and a knowledgeable, thorough guide explained by expert Mrs. Susie on grooming, saddling and basic riding.
9. Balloon Rides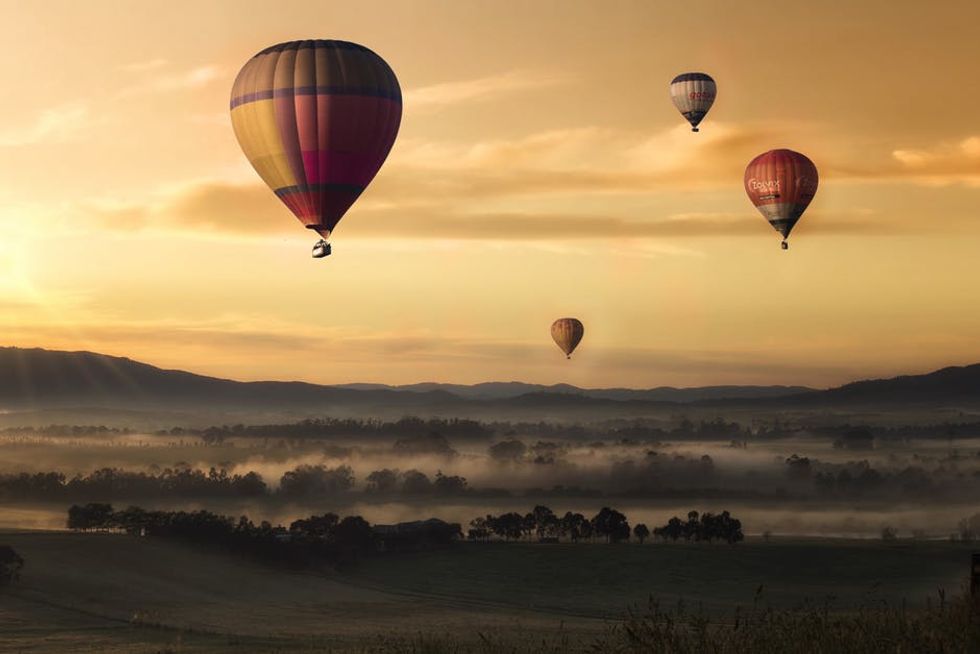 Balloons over Cumming is a local company that isn't too far from home and won't break the bank.
10. Poole's Mill Park And The Bridge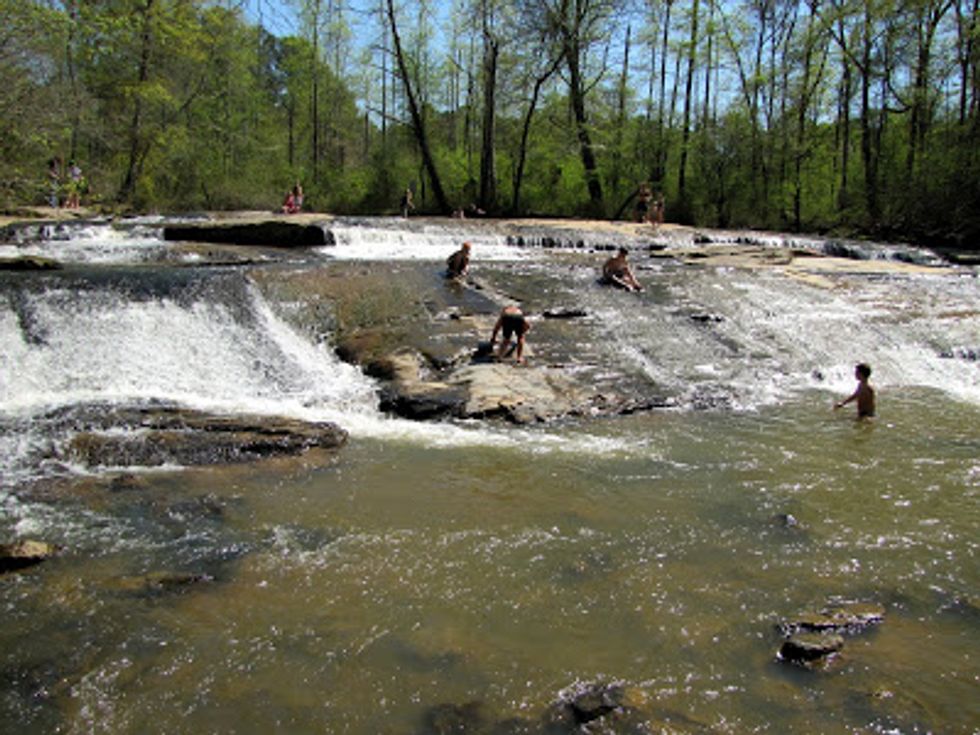 The natural water slide on this attraction is sure to keep you busy for hours, and the bridge leading to the creek is perfect for pictures as well.
11. Ice Skating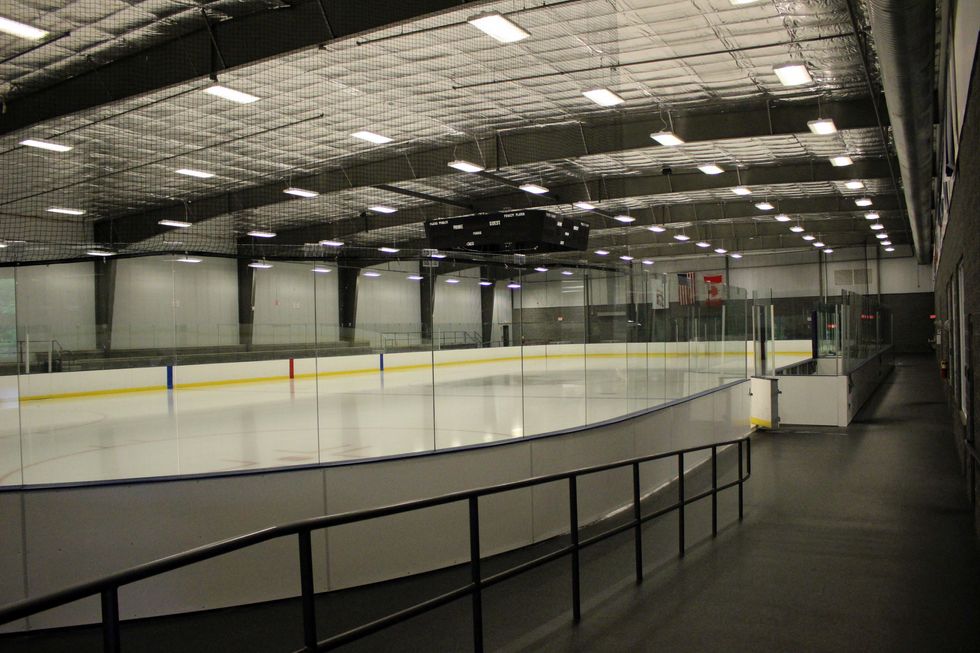 Ironically, summer is the best time to let loose and cool down in the rink. A visit to
the ice
will help with boredom and bring many laugh if you go along with friends
12. Dutch Monkey Donuts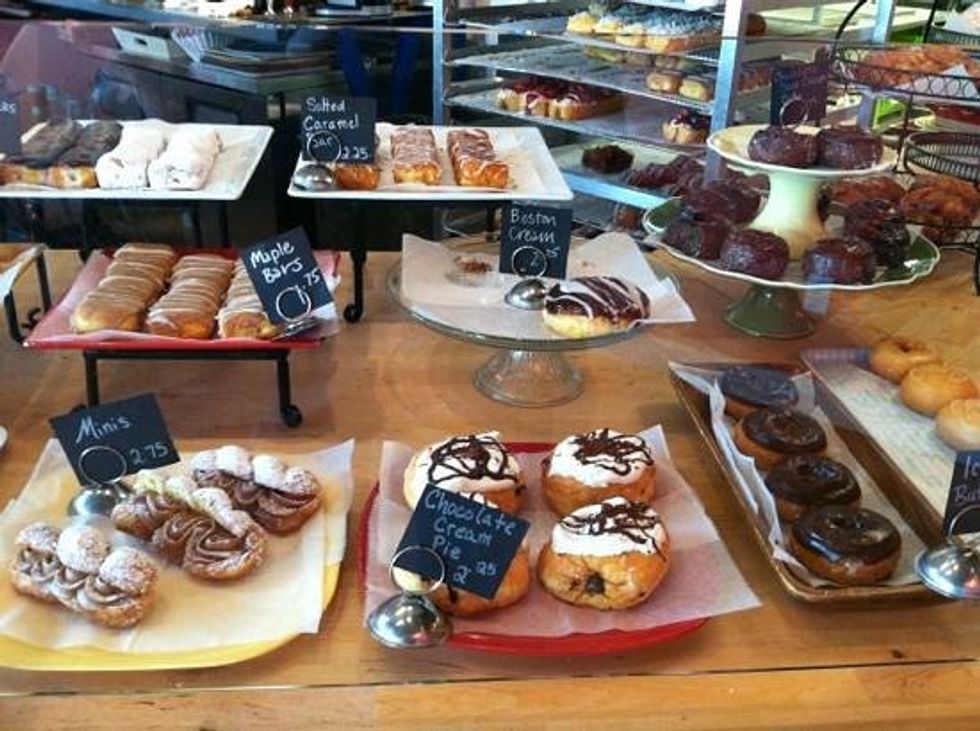 If you are looking for unique flavors and artisanally crafted donuts, this is another classic visit if you are in Cumming or just trying to satisfy your sweet tooth.
13. Go to a Farmers Market.

Farmers Markets pop up in Cumming all the time and are a refreshing alternative to supermarkets and commercial grocery stores. Check them out this summer!