Wanderlust is a strong, innate desire to rove or travel around. Having wanderlust can be a blessing and a nightmare all in once. It's totally OK to want to hop on a plane and fly away to a magical far away place and be your adventurous self, but when you only have $2 and some spare change in your wallet, the furthest you're getting is your backyard. It's hard to know that there is so much in the world to explore and so many beautiful places you can visit, but not having the means to do so. That doesn't mean you have to stop clinching to your adventurous side. Here are 12 ways to embrace your inner wanderlust on a college budget.
1. Start local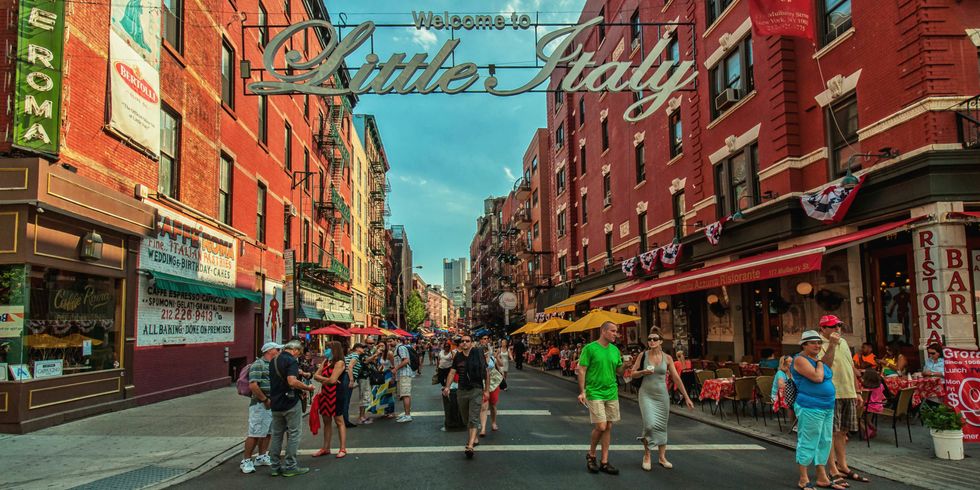 2. Food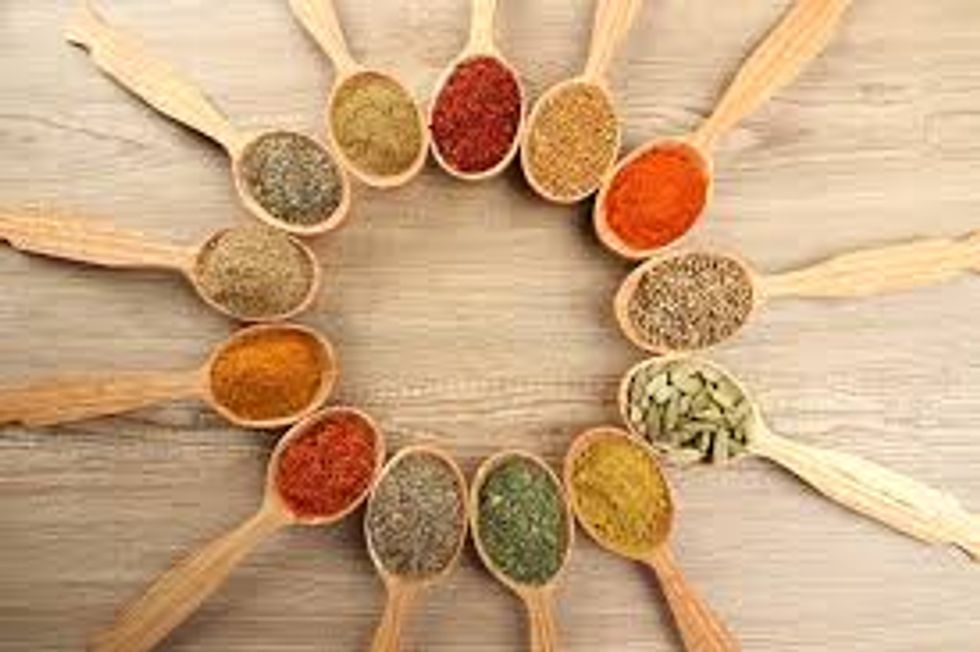 Eating food is always a good idea, but sometimes whipping up something new and enticing in the kitchen is just enough to satisfy your taste for adventure.
3. Learn a new language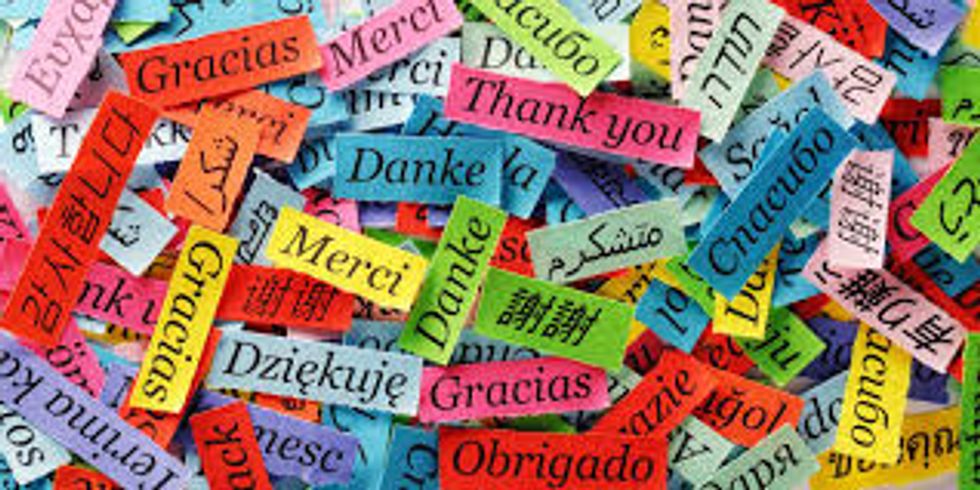 Utilize your college courses. Learning a new language is definitely a great way to help you further explore your love for different cultures. You might not become fluent, but that Spanish I class could come in handy if you ever do take a trip to Barcelona.
4. Read a book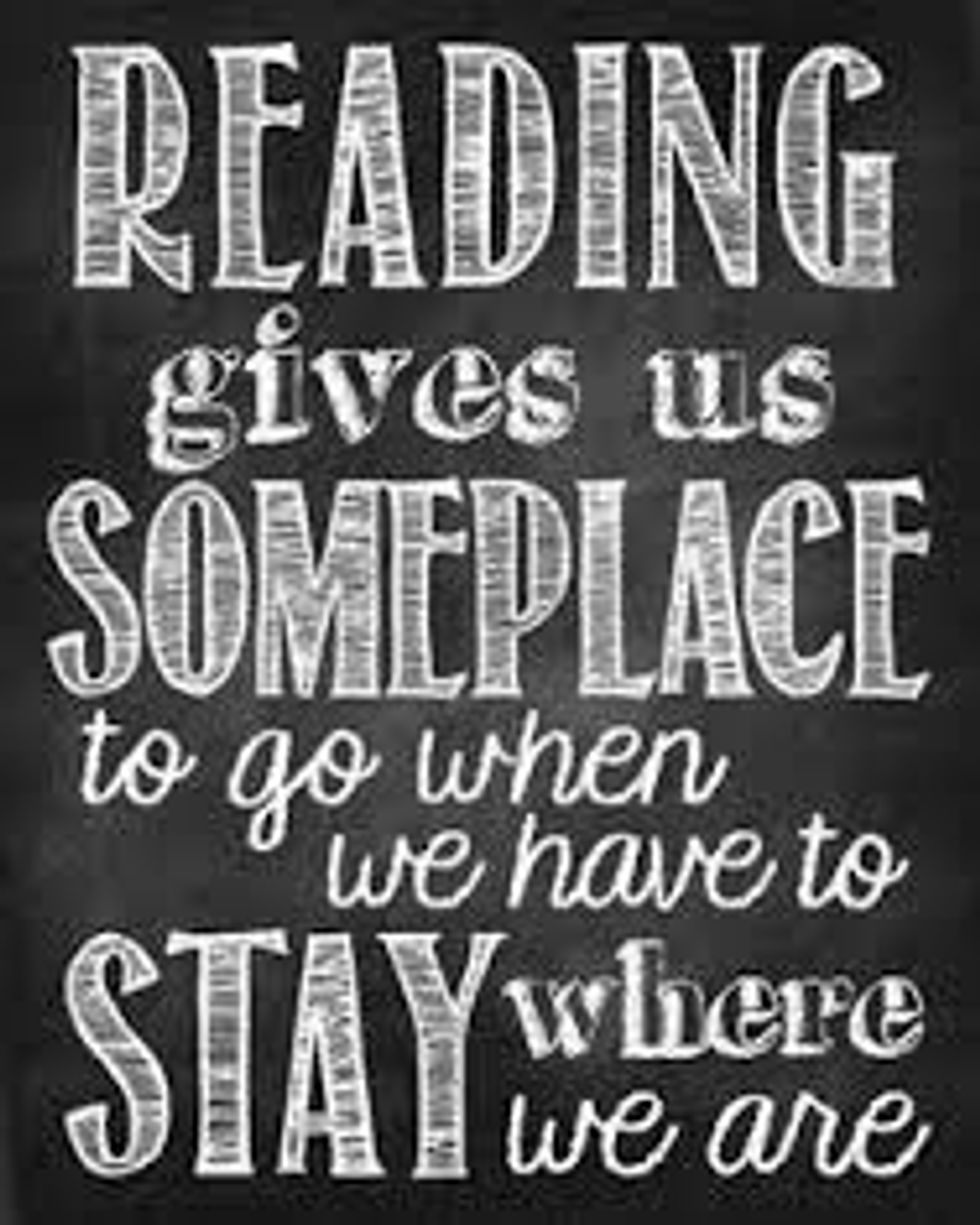 Reading is always an adventure so jump into a new journey about some enticing new place, and you'll be able to escape without leaving the comfort of your bed.

5. Create a travel board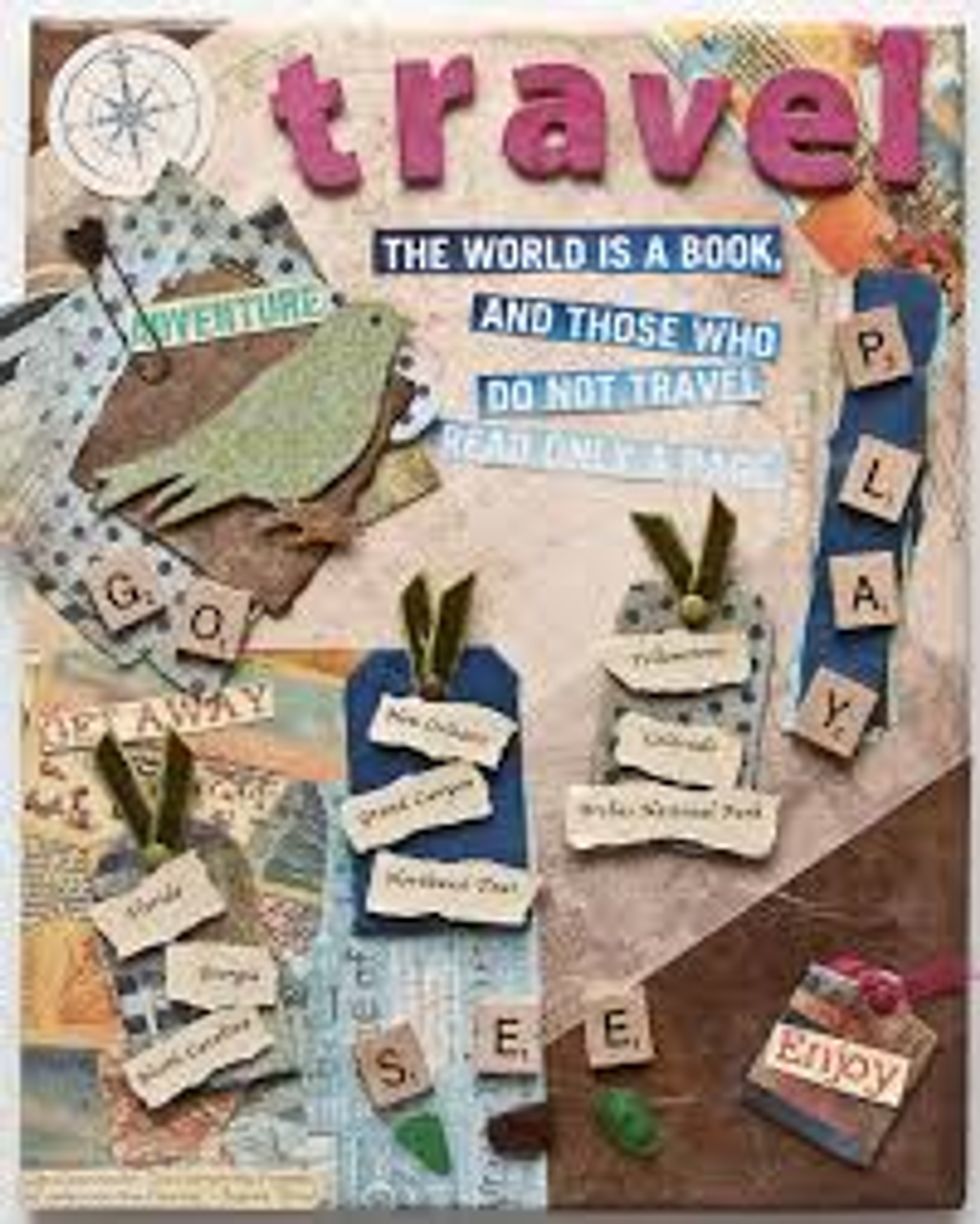 It's OK to dream about where you want to go, whether it's a tropical beach or a winter wonderland. Get crafty and take your fav pictures of places you want to visit. Paste them on a canvas (hello cute dorm decoration!) or just make a Pinterest board to keep you inspired!
6. Drive anywhere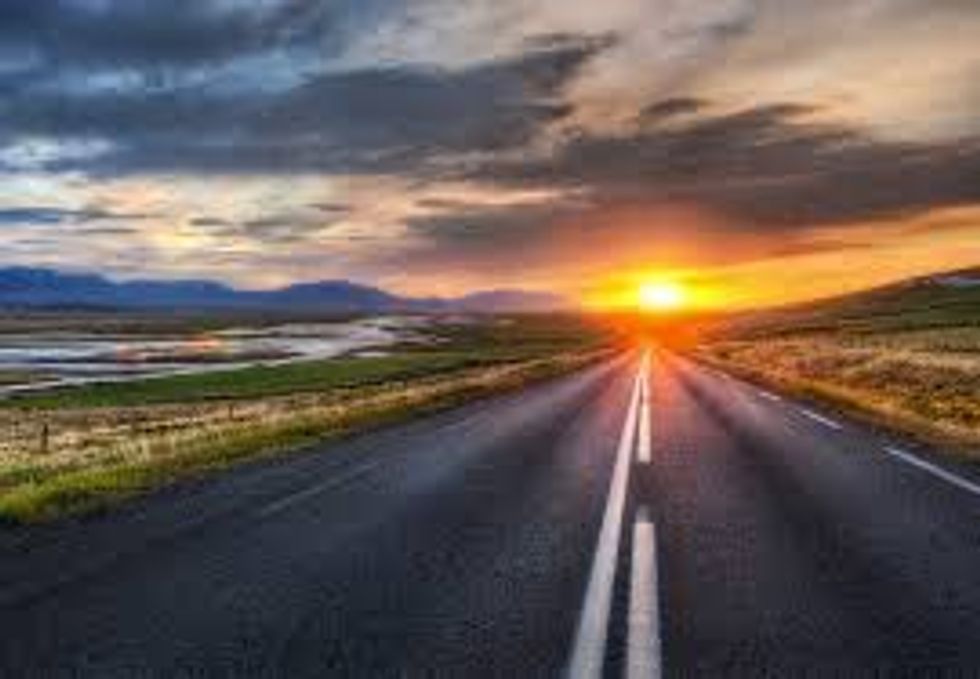 Sometimes hopping in the car and blasting your favorite T-Swift song is the best way to embrace your wanderlust. You will be surprised what beautiful things you will discover around you when you actually pay attention.
7. Get involved
Joining new clubs that are outside of your comfort zone and alien to you will help you fulfill all your cravings for something fresh and interesting.
8. New hobbies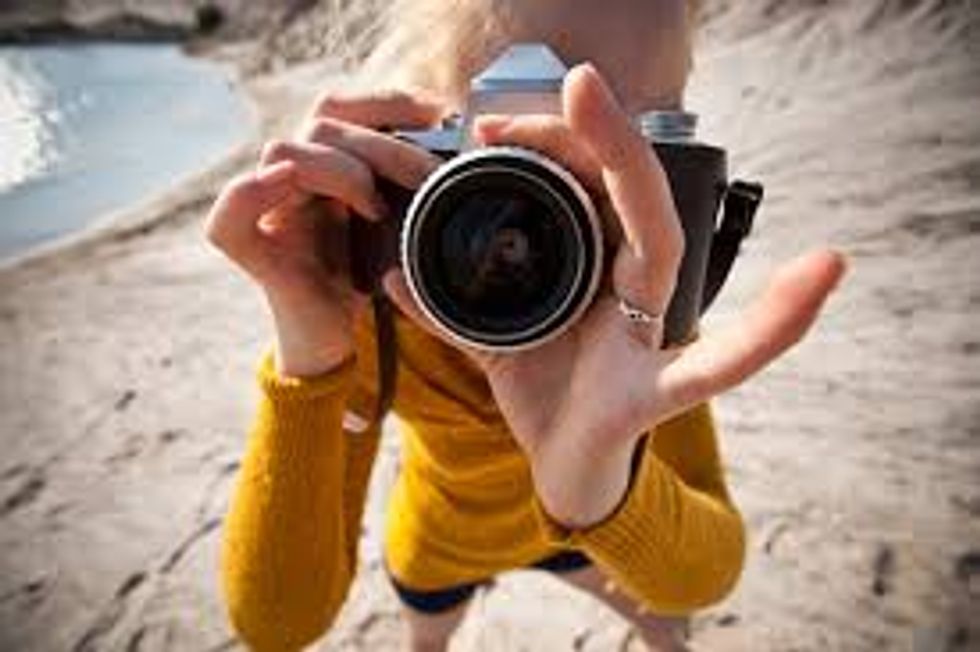 Picking up a new hobby, like photography, will allow you to explore your undiscovered talents, while simultaneously allowing you to capture the beauty around you.
9. Friendships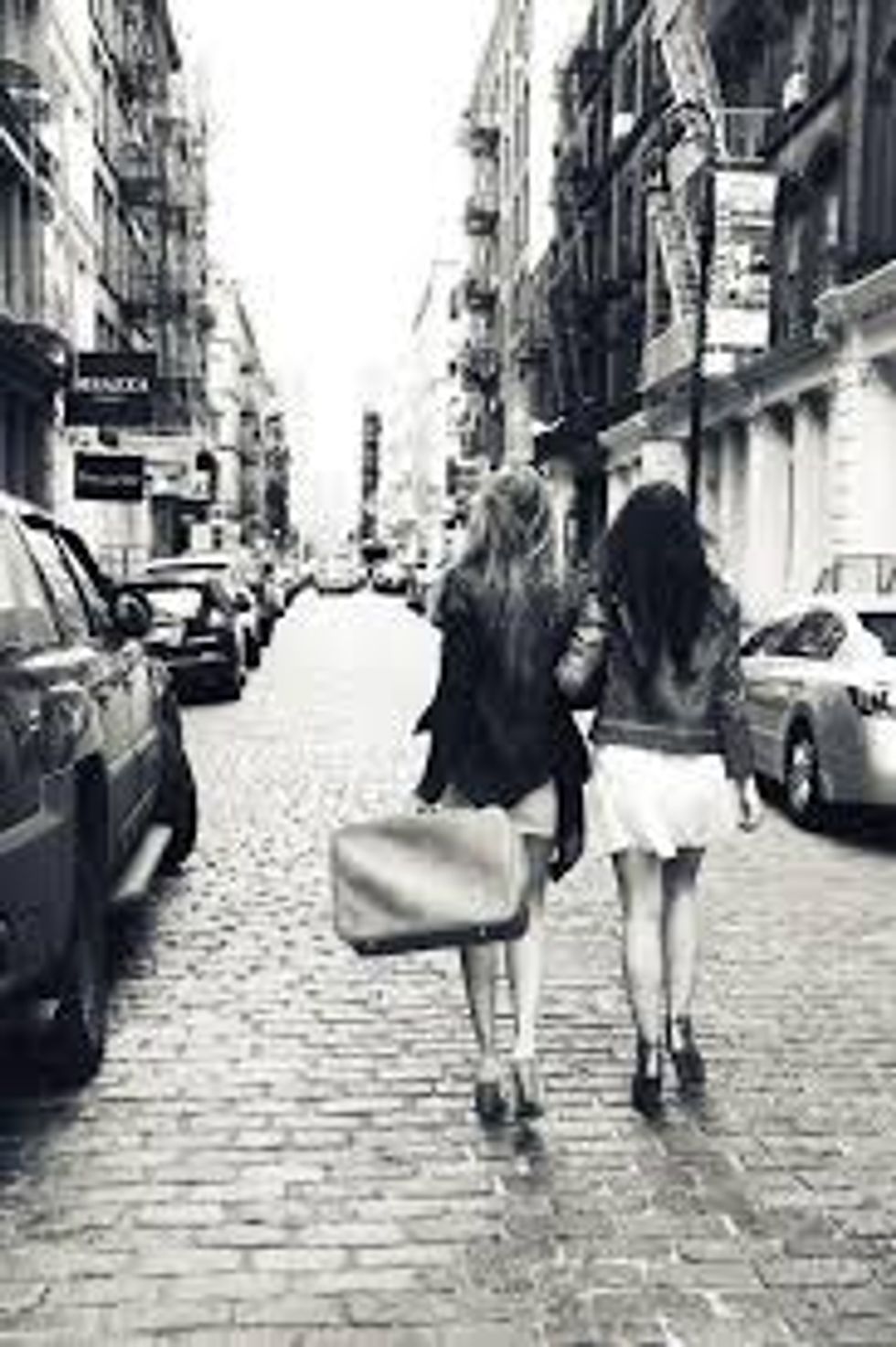 Meeting people who share the same thirst for adventure as you will allow your passion for traveling thrive even more.
10. Savings jar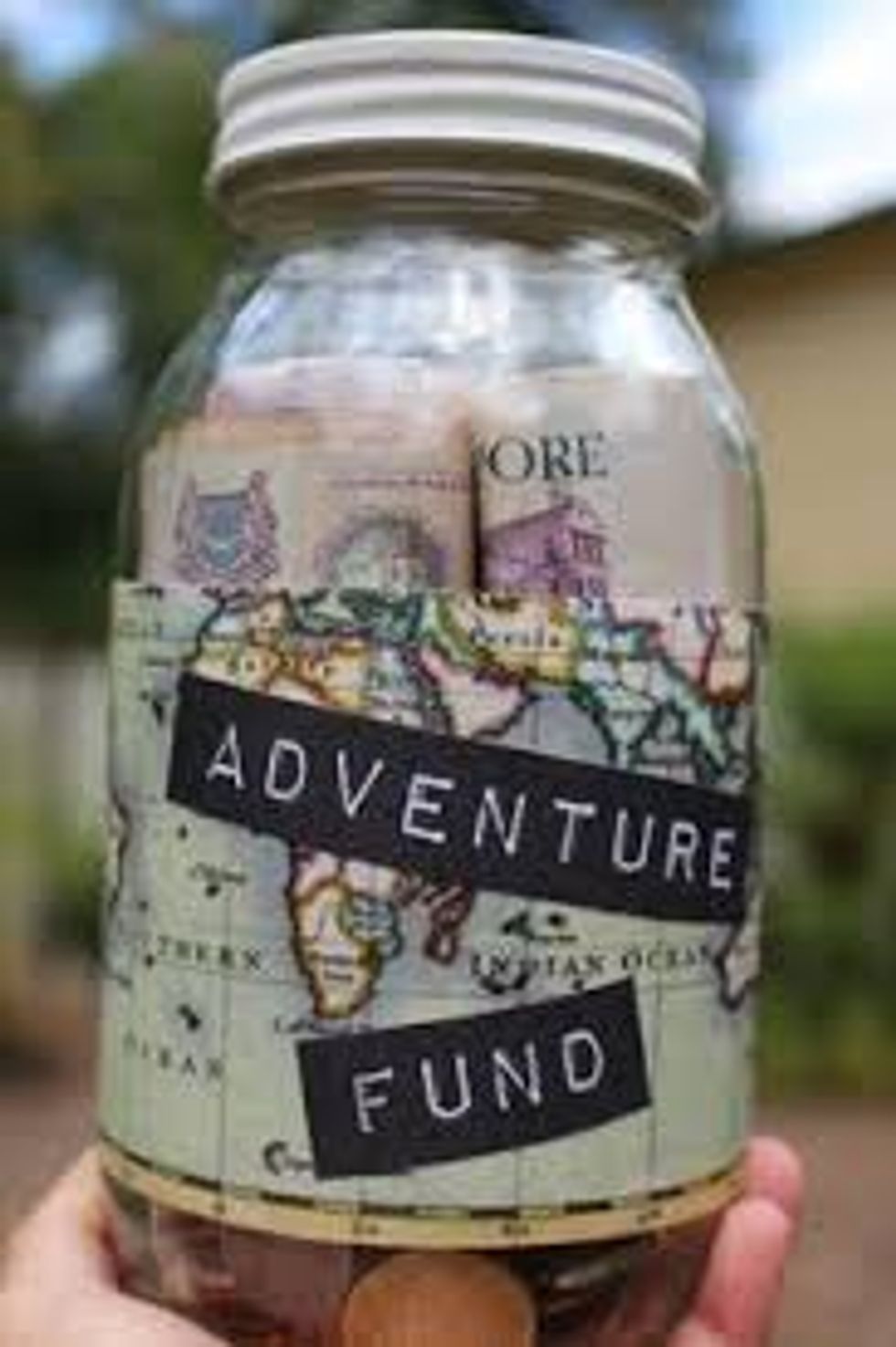 Creating a cute little savings jar (this is what mason jars are built for) that you throw your spare change in will allow you to keep your hope for adventure alive.
11. Study abroad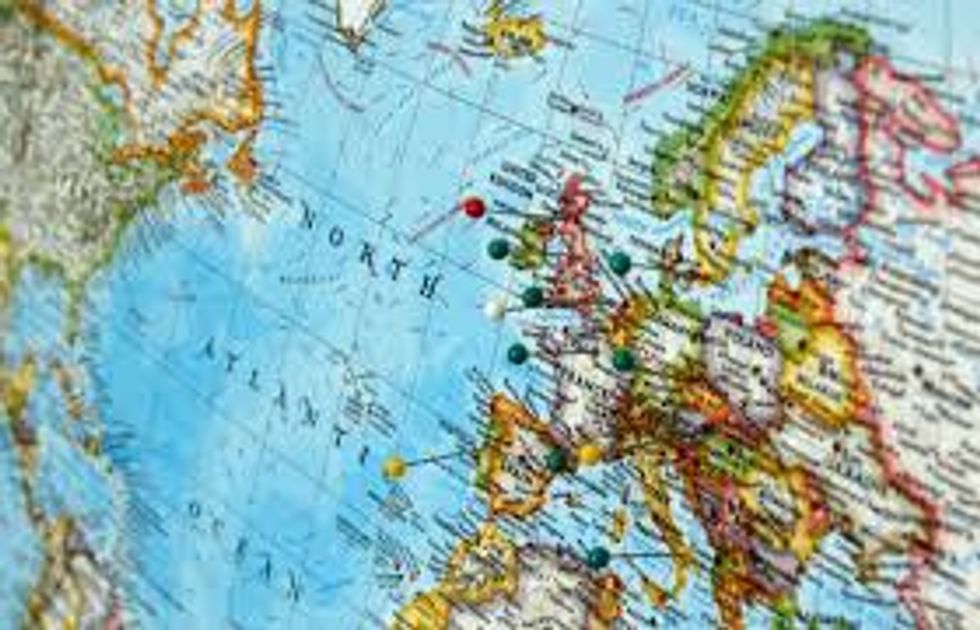 Studying abroad is something that most colleges offer, and many times, your tuition fees cover it. So not only do you get to spend a semester living in another country, but you also get to take classes and totally immerse yourself in another culture, without spending too much out of pocket. Who knows if you'll have the same freedom and limited responsibilities five years from now? Make sure to take advantage!
12. Give yourself a moment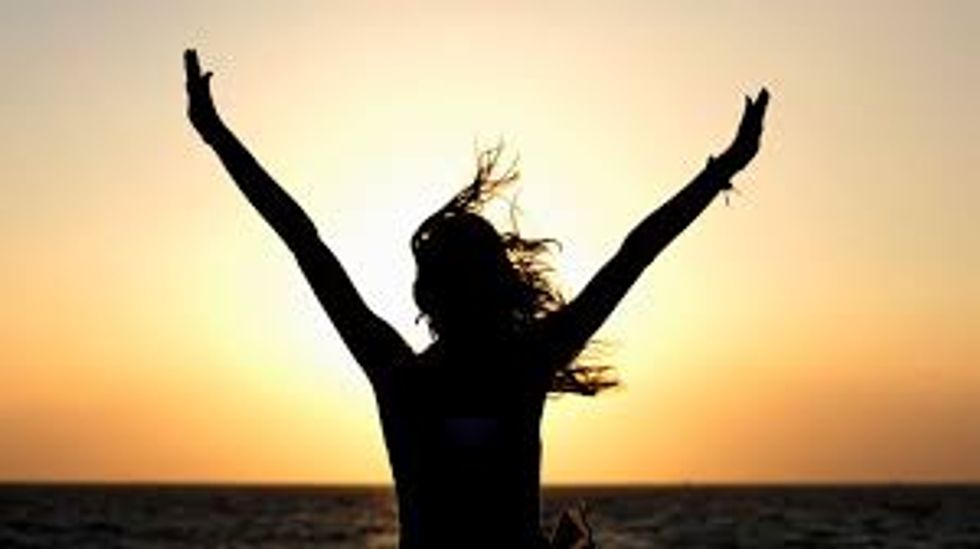 Learn and take away from everything that you do. Have a conversation with a stranger about their life, listen and absorb and take time for yourself. Wanderlust is all about exploration, and if you can't learn about what you truly love and who you are from exploring, there really is no purpose.
The struggle is real when you have wanderlust and no way to fulfill it financially. That doesn't mean you can't satisfy your desires for exploration on a budget. So don't forget about your dreams of adventure, and always keep them close. But if you can't be a jetsetter, these things will definitely help you embrace your inner wanderlust without making your wallet cry. So go on and explore all the things this beautiful world has to offer!