When you think of keeping a journal, you might think of a Victorian era-girl sitting at a writing desk, beginning each entry with "Dear Diary" and writing about the boys that came to court her each day. You might think of those "Royal Diaries" books you devoured as a kid. (Or at least, I devoured them. I probably still would today if I got my hands on them. Anyway...)
But keeping a journal doesn't have to be this way. It can be so much more freeform, so much more personalized. Here are 12 reasons why you should start:
1. You can do it however you want.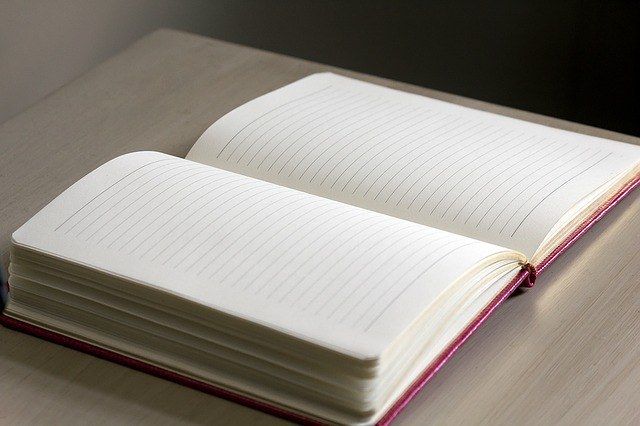 The possibilities are limitless. You can chronicle each day if you want, but many find that tiresome and unnecessary. Instead, you could simply write down one thing each day that inspires you. You could carry it with you and write down interesting quotes or snippets of information to save for later. You could write about major events or milestones in your life. It's a blank book--use it however makes you happy. In my own journaling practice, I make a habit of writing something every day. Maybe I write a random sentence. Maybe it's a song lyric that I heard today, or a quote, or a freewrite. Whatever it is, I just make a habit of putting at least one sentence down daily.
2. It's therapeutic.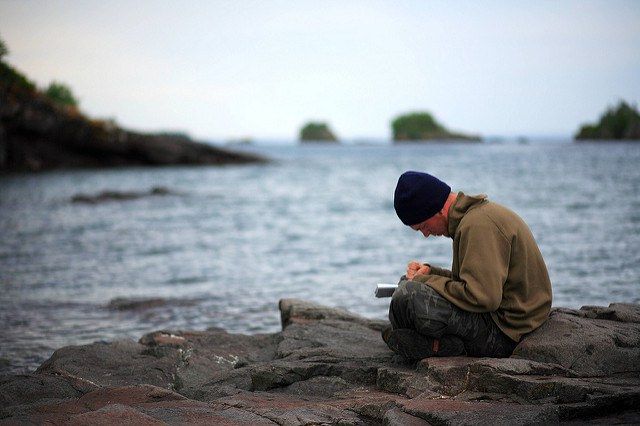 Is something bothering you? Write it down. Let your thoughts flow onto the page without editing or judgement. Figure out how you feel--it might change even while you're writing. If you need to share something but don't want to talk to a real person, journaling can provide the same sense of self-disclosure without the social interaction.
3. You can look back on a record of your life.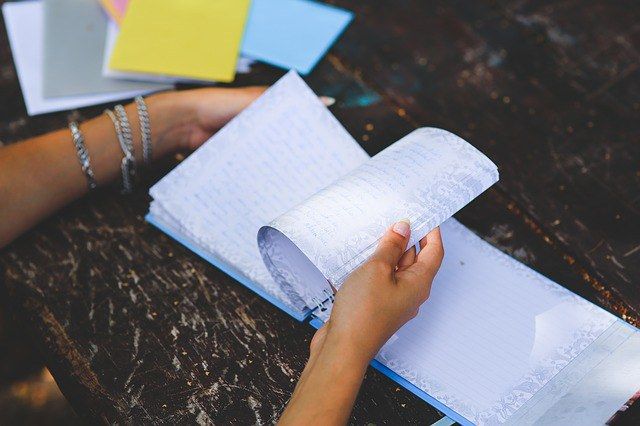 If you consistently journal, over time, you'll develop a record of your thoughts, feelings and activities throughout months or years. You can look back on these and find recurring patterns, and use this to find direction for improving your current life.
4. You'll learn about yourself.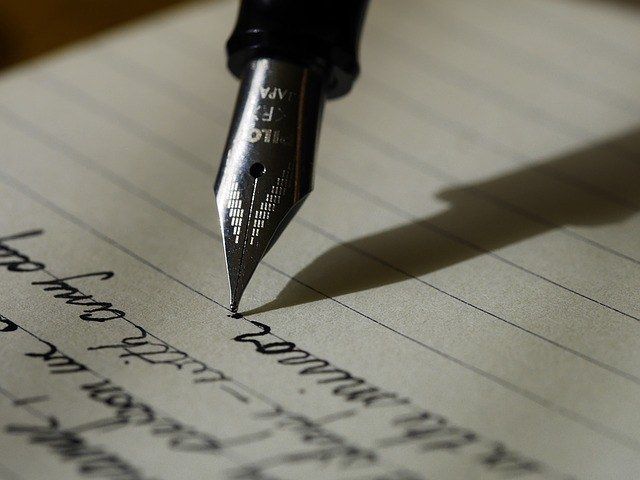 As an insightful professor once told me, "When we write, we discover things we didn't know we were thinking." This is my journaling philosophy. Maybe you didn't consciously pick up on a thought pattern, but when you look back on your writing, it's easy to identify.
5. But you can use it for more mundane purposes, too.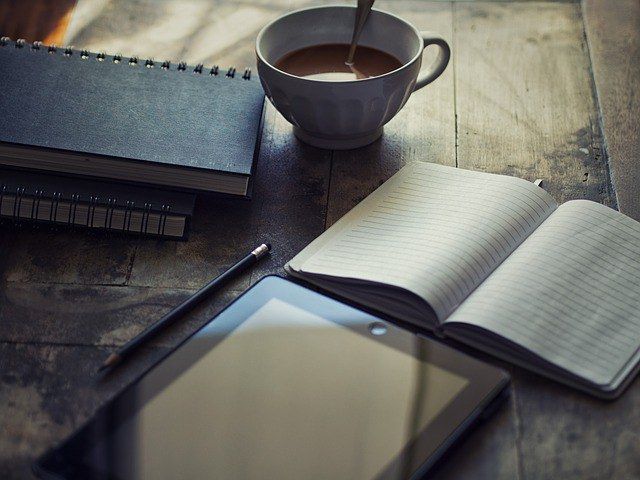 Journaling doesn't just have to be for emotions or life events, though. You can use it to record ideas that might be useful later. Keep your shopping lists, reading lists, Netflix lists, whatever. Jot down reminders for later.
6. You don't have to just write--you can draw, add clippings, and more.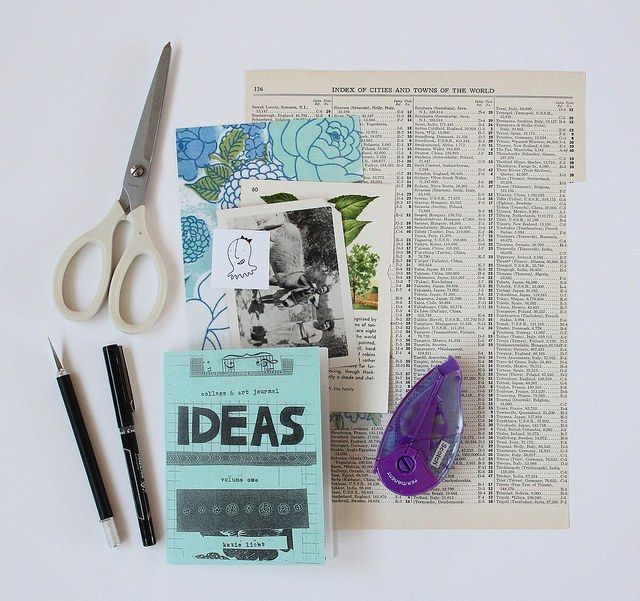 Many people keep art journals where they doodle, paint, and more. You can also use it to keep paper memorabilia for later, like ticket stubs, photos, newspaper articles, and so on.
7. You can start a bullet journal to keep yourself organized.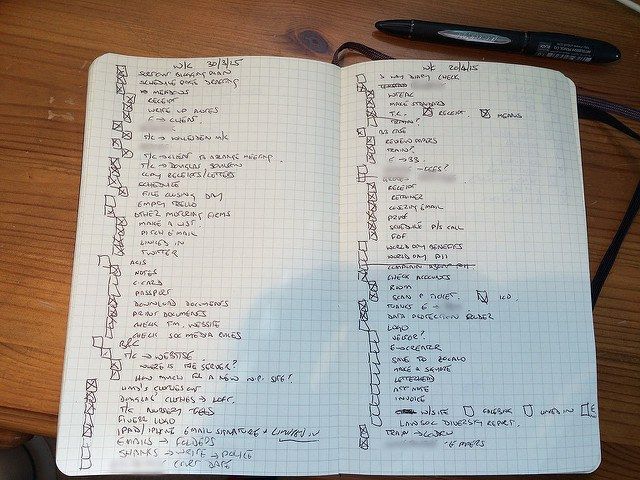 Bullet journaling deserves a full article to itself. Essentially, it's a method of list-making/planning. Learn more here.
8. It's a space for you, and only you.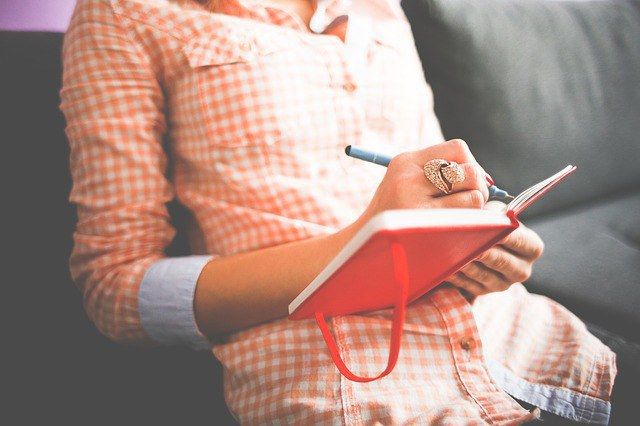 No one is going to read it. (Assuming you don't have nosy roommates. If you do, that's an entirely different issue). Be as serious or silly as you want. Write things that make you afraid, that make you embarrassed or ashamed. It won't judge. It's paper.
9. It could take as little as two minutes every day.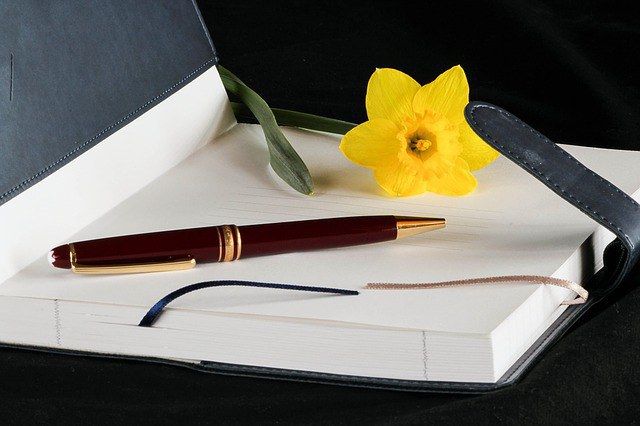 The time commitment is whatever you want it to be. If I'm just writing one sentence (or a few) for the day, it takes less than two minutes. I've spent anywhere up to an hour on an entry. Do it as often or as rarely as you want!
10. It gives you an excuse to work on your handwriting (or not).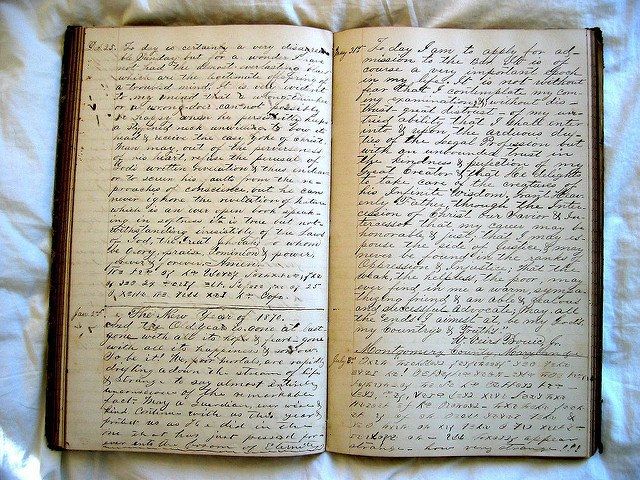 Many of us aren't particularly proud of our penmanship. If you consistently work on your handwriting while you journal, you'll gradually get better over time. Of course, if I'm trying to write down many thoughts at once, my brain moves faster than my hand, and I doubt even I can read whatever I wrote. But hey, at least I'm writing.
11. Journaling relieves stress.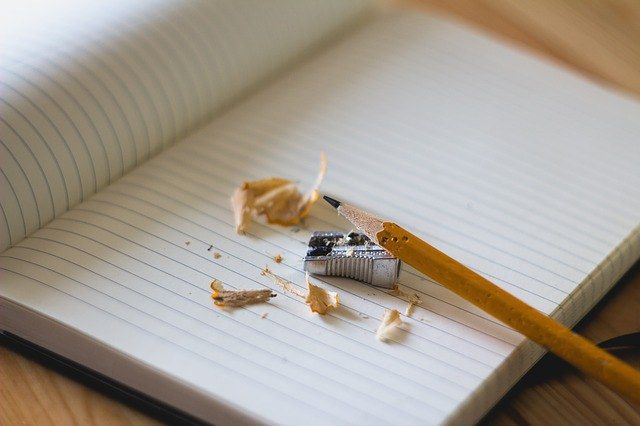 Once you've let out everything that's stressing you out onto the paper, it's out of your head. It's easier not to dwell on it. It's cathartic. Of course, be careful not to get too cathartic--don't use it to absorb yourself in your own self-pity. Write it down and move on.
12. If nothing else, it gives you an excuse to buy pretty journals.

They're just plain fun to use. They're fun to buy, and if you're like me, you accumulate them anyway, so you might as well put them to use. (Unless you prefer a plain old composition book. That's cool, too!) Plus, carrying them around gives you a hipster art student vibe, if you're into that. And don't even get me started on cool fountain pens...
Journaling doesn't have to be a boring, old-fashioned practice, nor does it have to be reminiscent of your middle school locked diary days. It's for you, and you alone--you can customize it however you want. It's just you and a blank book.