With the fall season comes many leaves to rake and air that is just cold enough to pierce through you. The days begin to get darker earlier, and the bags of leaves out front continuously appear. Eventually, winter creeps up on us and the days get even colder and darker. There's snow to shovel, and minimal amounts of sunshine to absorb for vitamin D. The cold season can be tough, but here is a list of things that you can look forward to!

1. You can go apple and pumpkin picking!
Not only is picking apples and pumpkins fun, but it is a great opportunity for artsy photos as well. It can be a nice date with your significant other to enjoy some fresh air. Then after you're done "picking shit" as my boyfriend comically refers to it...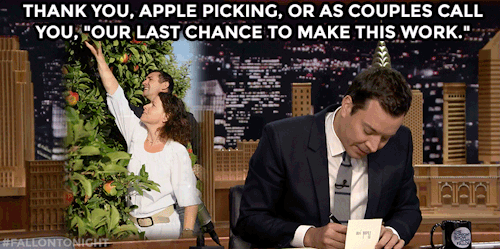 2. Make apple and pumpkin pie!

Baking with my mom always makes me happy and relieves stress. And as "they" say stressed spelled backwards is desserts! If you do not like eating pie, bake some anyway, and sell them at a bake sale to the normal people who do!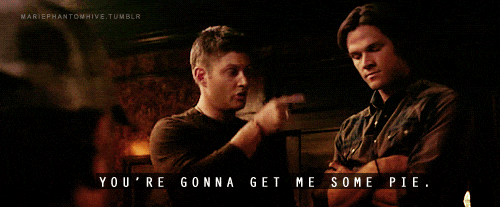 3. Um hello...Halloween! Who doesn't love dressing up and getting free candy?
Go trick-or-treating! If you feel too old, take a younger sibling or cousin to make you feel more youthful. Don't be that guy who takes their hard-earned goodies.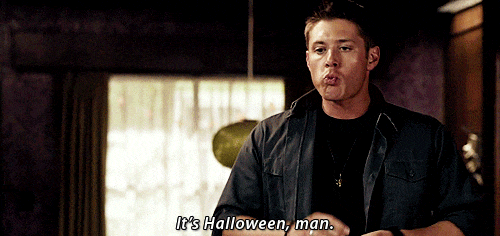 3. Fright Fest at Six Flags Great Adventure
They have fun shows and singing monsters during the day and then some legit looking zombies come out at night.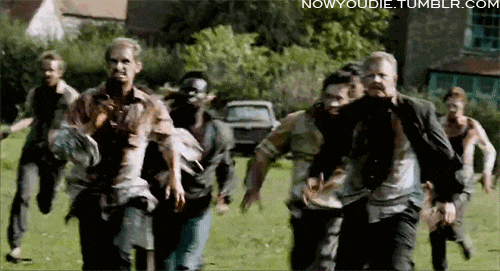 4. Corn mazes and haunted houses are great activities for groups.
Go get lost in a corn maze with your friends...or your enemies.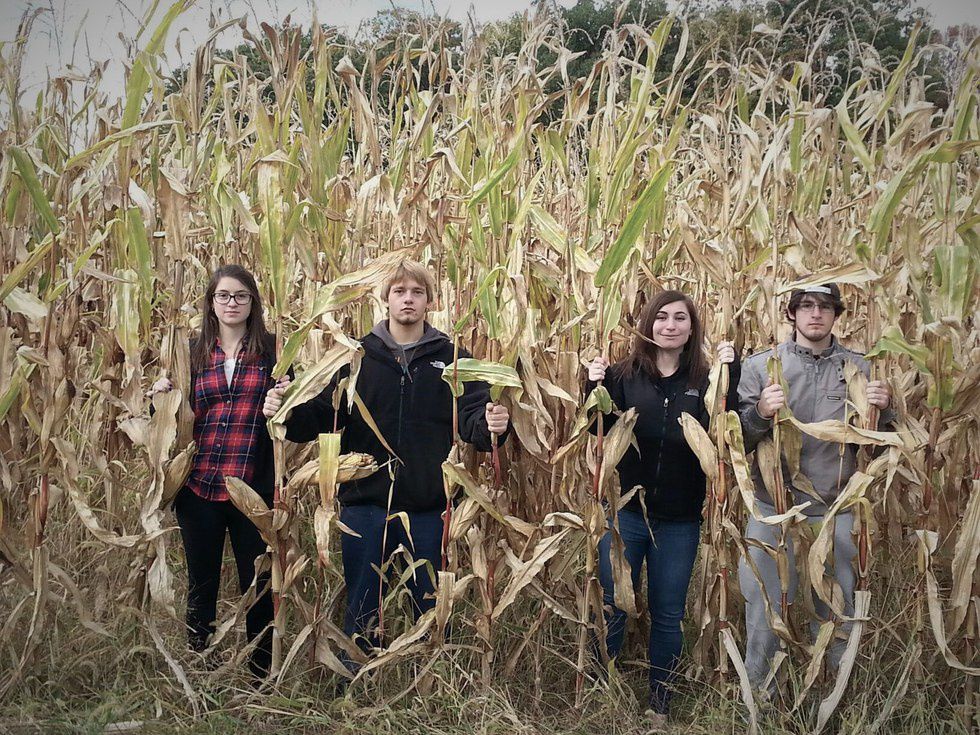 5. You can play in the piles of leaves!
Jumping in leaves and making a mess is always fun! Well, maybe not so much for the person who has to rake them back up, but they can get over it.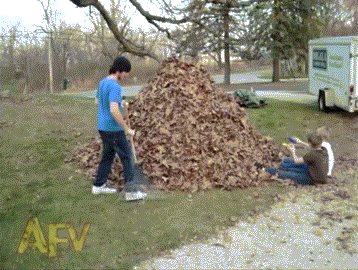 6. It's finally time to wear cute, warm scarves, boots, and flannels..

Unless you're Sam, Dean, and Bobby... every day is flannel day. Also, if you don't have any cute scarves, I'm sorry. But on the bright side - you can make your own! Here's a link to DIY arm knit scarves: https://www.google.com/url?sa=t&rct=j&q=&esrc=s&so...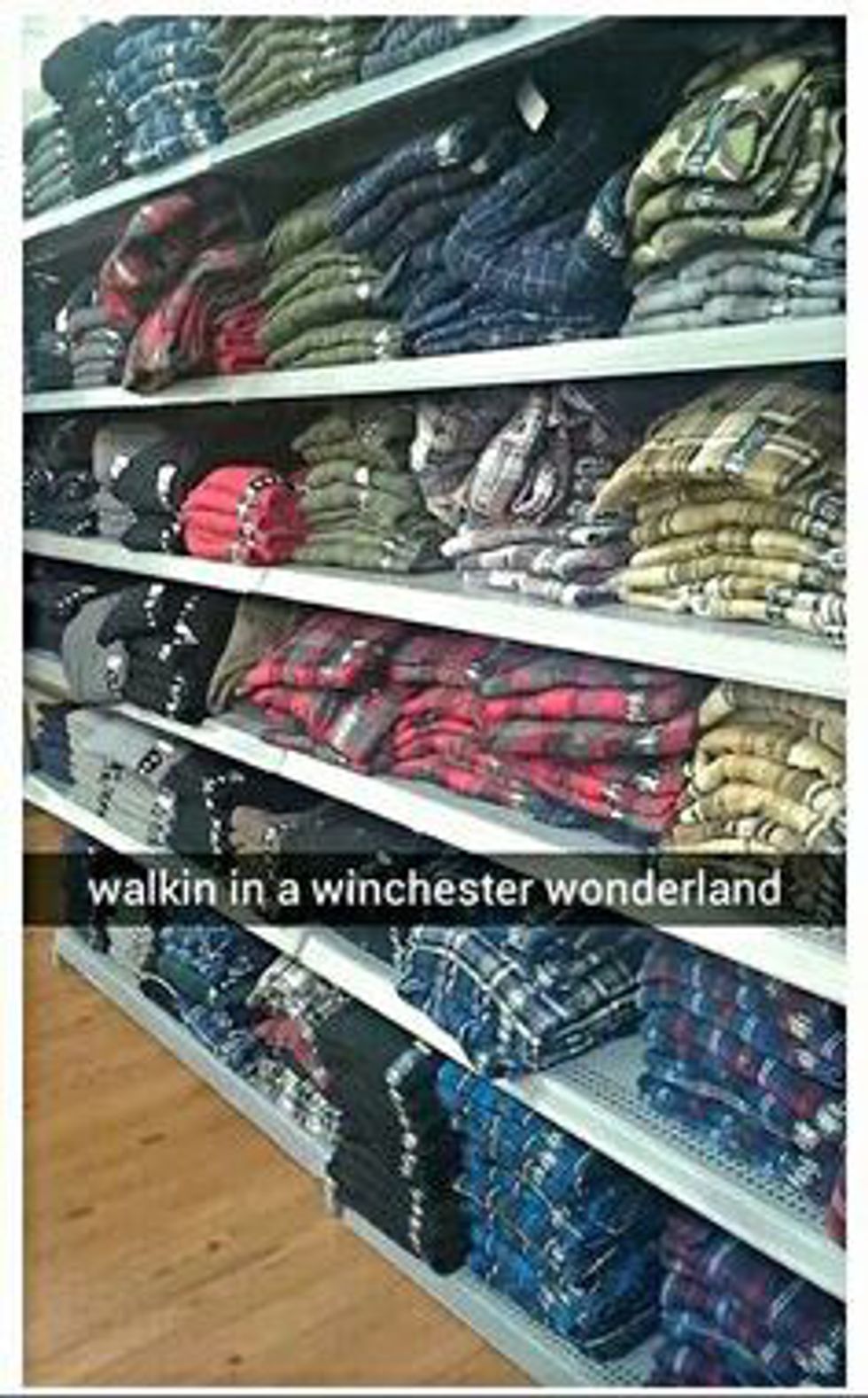 7. Beautiful scenery
There is a lot of beauty in both fall and winter to admire. Take pictures and make memories.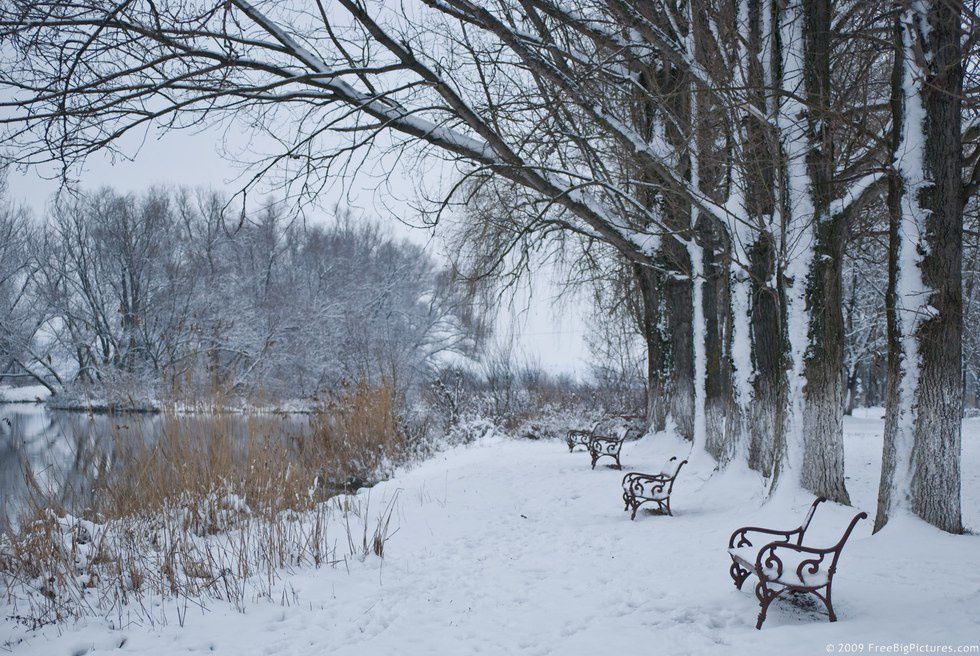 8. We gain an extra hour of sleep when Daylight Savings Time ends!
I know I can always use some more sleep.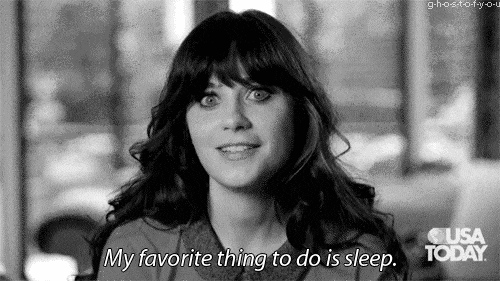 9. Thanksgiving
Food, family, friends, football, and more food. What could be better?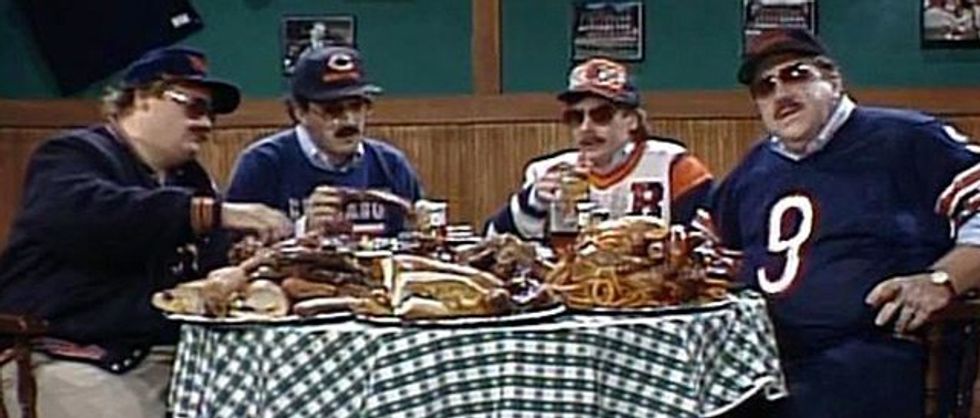 10. Warm fires
Relax by a nice warm fire with your family. If you don't have a fireplace then you can always put on the yule log channel on TV. Cuddle up and watch your favorite show or movie. Read a good book...or a really bad one and then burn it. Play board games in front of it; the possibilities are endless.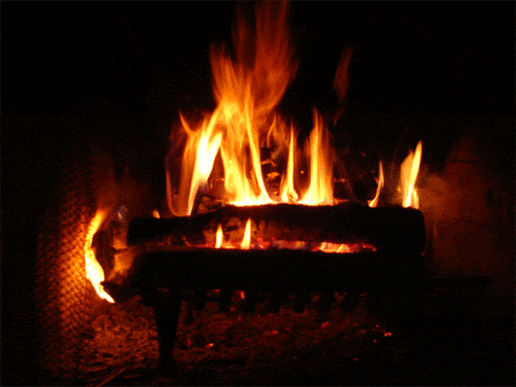 11. Hot cocoa
It doesn't matter if you like putting hot water or milk, hot cocoa is amazing on cold days. Add a peppermint stick if you're feeling wild.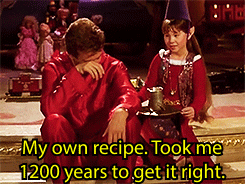 12. Snow tubing, sledding, skiing, snowboarding, ice-skating, ice-fishing
A lot of snow to shovel means a lot of fun activities! Garbage can lids can be a good substitute for sleds. Wii ski is also a lot of fun if you don't think you handle the challenge of actually skiing.