The Republican National Convention was last week, and now that we've seemingly moved on from Melania Trump's plagiarism -- or rather, her speech-writing team's plagiarism -- I'd like to bring our attention back to something a little less offensive: the hats. Despite the Convention's serious purpose, although not entirely necessary this election cycle, it has this whimsical tradition where Delegates and other Convention-goers wear hats, decked out with pins, buttons, ribbons, and all sorts of symbols. While the silly hats may seem out of place, the tradition began with people wearing a single button or pin, displaying their choice candidate. Over time, the hats have gotten larger to accommodate the sheer number of pins people wore. Regardless of your political leanings, surely we can all laugh at the best hats of the RNC.
1. Cleveland, OH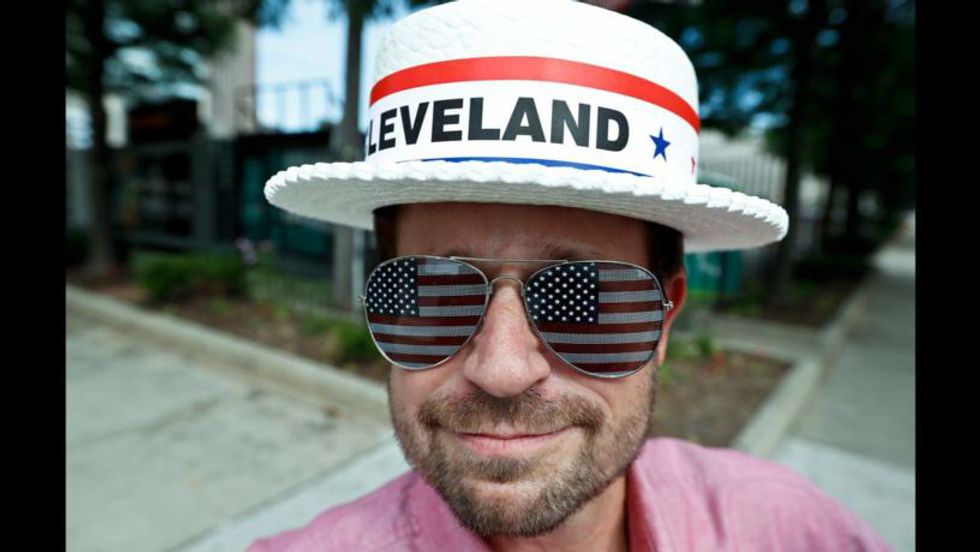 While the Convention was held in Cleveland, Ohio, it's unclear if this is a tourist or native Clevelander's hat. Either way, the sunglasses are what really complete the look.
2. The classic elephant hat
I'm not judging him for his hat, I'm judging him because he keeps his phone in his shirt pocket.
3. Homemade, thrift shop bargain, or Halloween?
We'll never know. While the elephant itself is quite common -- although I'm still not sure what the appeal in wearing a head on top of your head is -- this one is both friendlier and scarier at the same time, with cartoon eyes that make it look more like something a third-grader would bring home from art class.
4. Down to... what?
I don't even know where to begin with this one, so I'll let you interpret this however you like.
5. Good ol' Abe Lincoln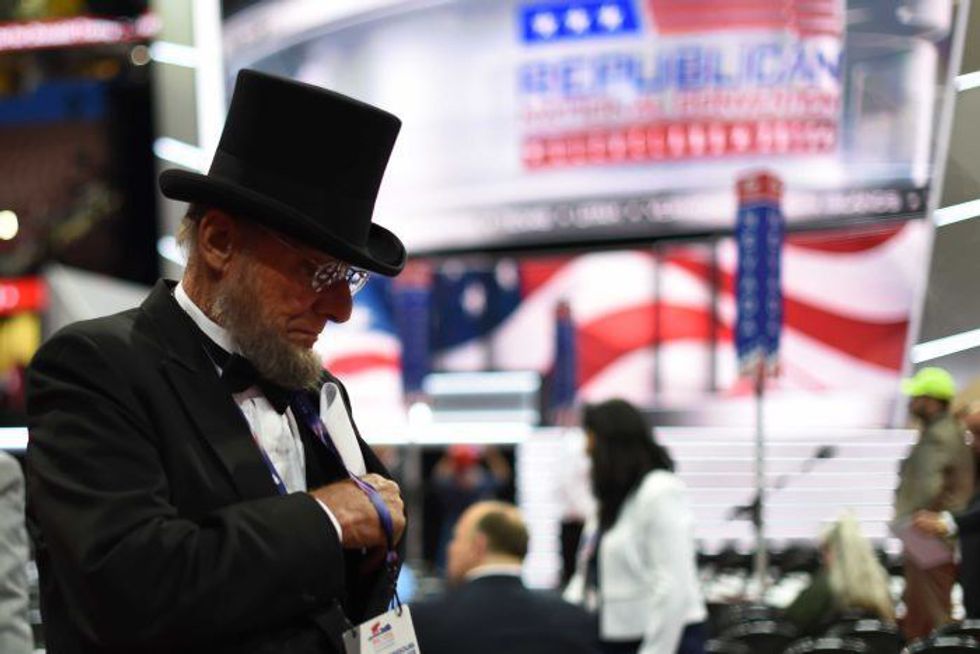 The hat isn't important; the real question is whether this delegate usually wears a beard like that or if he grew it specifically for the Convention.
6. So. Many. Pins.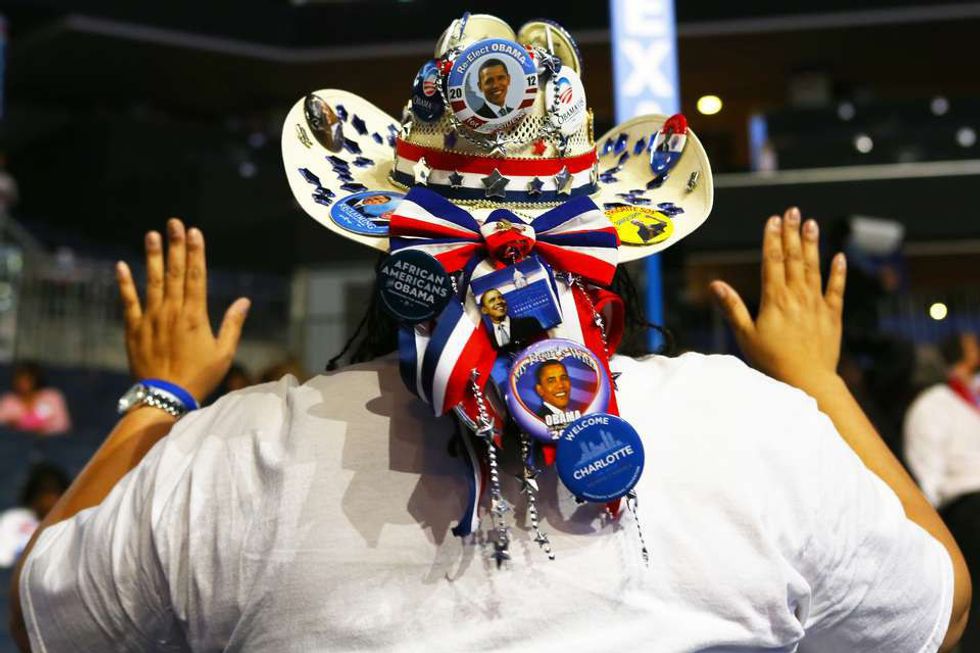 If you filled your entire hat and had to add a bow just to fit more pins, that's your sign that you have a pin collecting problem.
7. Arts and crafts gets political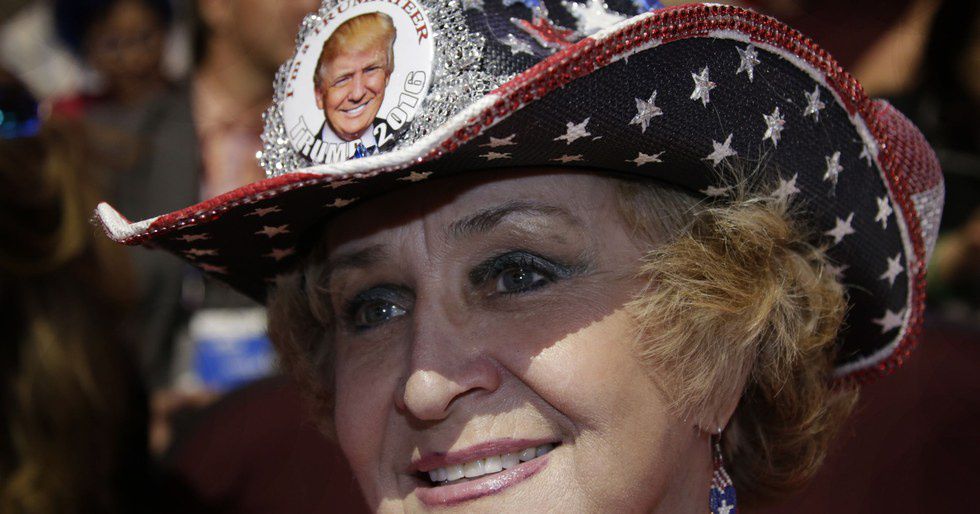 I never needed to see a bedazzled Donald Trump, but here it is. I wonder how he feels about this.
8. Beanie Babies? Beanie Babies
I never would have thought to attach an entire stuffed animal to a hat, but it looks like Righty the patriotic elephant is right at home. I wonder if Lefty will make it to the Democratic National Convention this week.
9. The smallest top hat
This one could be kind of cute, especially if you're a kindergarten teacher.
10. I don't think we're in Pittsburgh anymore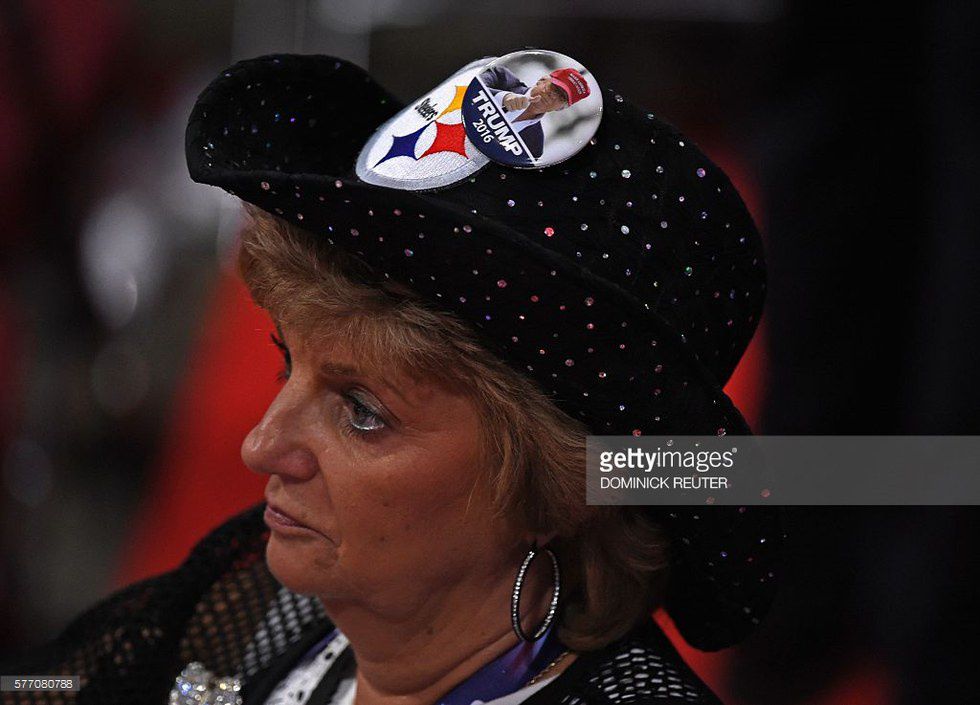 Last time I checked, Cleveland was not home of the Steelers. Either Trump is a Steelers fan or this delegate procrastinated and got a little desperate for any sort of hat to put her Trump pin on.
11. Is Texas even real?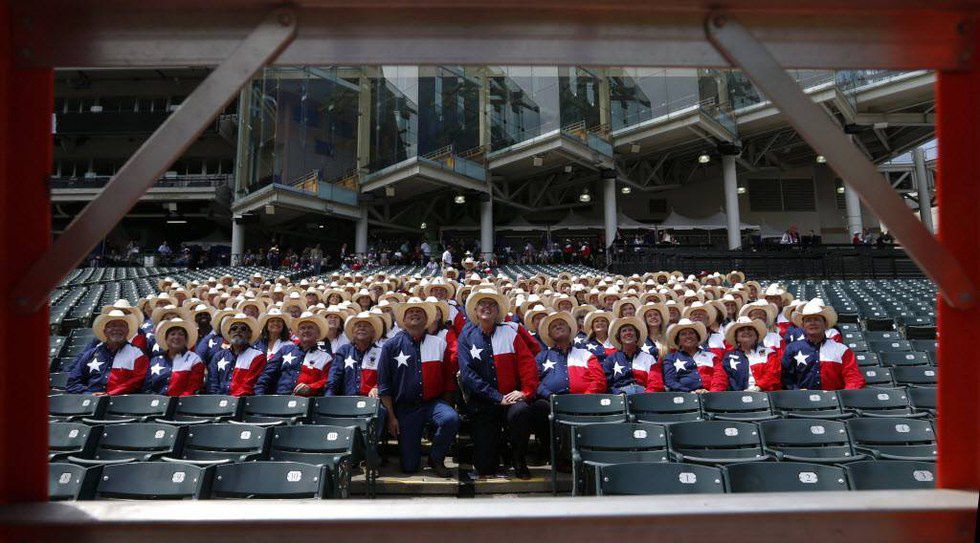 When your delegates look like this, it's hard to take them seriously. Texans are a breed I'll never understand, but I'll give them credit for having plenty of pride.
12. It's a party on your head
These stars and streamers look like fireworks in craft form, and it actually looks pretty darn impressive.