June 3, 2016 was a sad day for the world of sports. Muhammad Ali, the greatest heavyweight boxer, and arguably the greatest athlete, of all time passed away surrounded by his loving family after a lengthy battle with Parkinson's disease. Ali, born in Kentucky in January of 1942, began boxing when he was a young 12 years old. He became an Olympic gold medalist when he was just 22 years old and the world heavyweight-boxing champion shortly thereafter. Not one to keep his opinions to himself, Ali was one of the sports worlds most controversial and talked-about athletes. He fought for what he believed in inside and outside of the boxing ring, including things like civil rights and religion. Muhammad Ali inspired countless athletes and individuals with his successes inside and outside the ring. Here are 12 Muhammad Ali quotes that are sure to inspire you.
1. Courage is key.

2. Winners never quit. 3. Confidence is half the battle.
4. Impossible is nothing.
5. Give back — it's your duty.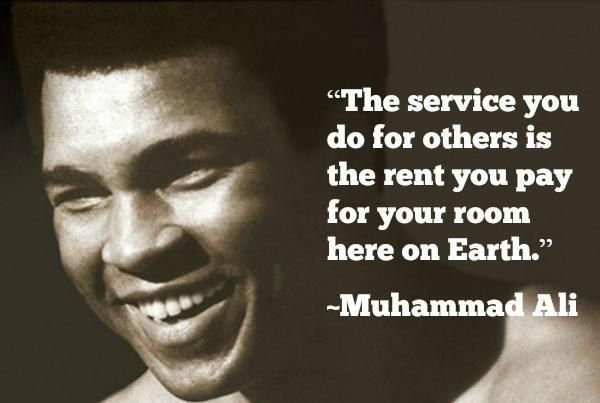 6. Growth is essential.
7. Believe in yourself.
8. Your mind is your greatest obstacle. Endure with a positive attitude.
9. If you think you can, you can.
10. Failure is necessary for success.
11. Believe in the power of your creativity.
12. Grace and power.