My favorite show, without a doubt, is The West Wing is my favorite show on Netflix, But for some reason that I do not understand one bit, not a lot of people watch it. It's the show that our parents watched, the show they will always tell you is great, but you still don't watch it. Trust me. Watch it.
1. CJ Cregg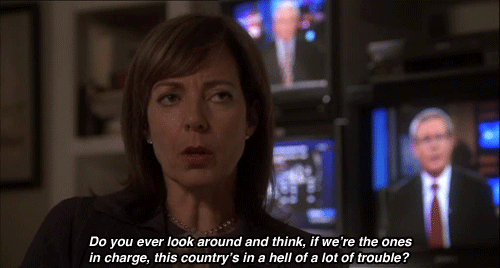 The White House Press Secretary, Cj Cregg was life goals before we even started calling them life goals.
2. Toby Ziegler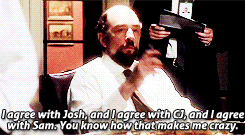 He was grumpy but he was smart and he really cared, he was all of us. He was the Nick Miller of the early 2000's, everyone!
3.Charlie Young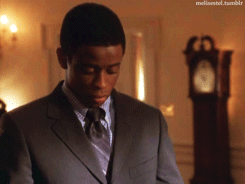 Oh, Charlie, he did not plan to get the job that he got. He was young and he was judging every single one of them, all of the time.
4. Josh and Donna's Relationship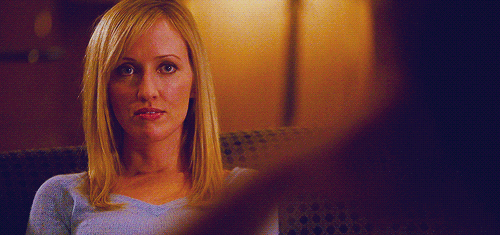 They are the real relationship goals. They have high-powered jobs, we see Donna grow in her career, and before they even get together, they take care of each other. We should all want that. We all deserve that.
5. Sam Seaborn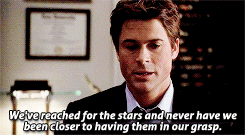 Oh Sam Seaborn, how I miss you so. Not only is it a young Rob Lowe, it's a young Rob Lowe that writes. What else could you want?
6. (The Short-Lived) Ainsley Hayes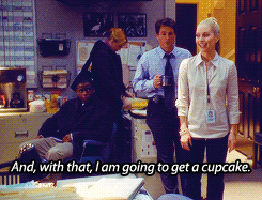 Nearly every time she opened her mouth, she mentioned food. That's the most realistic part of the show. I will stand by this: Ainsley Hayes should have never left the show.
7. Quotes like this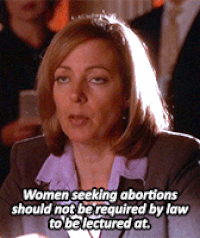 Even though the show was written in a different time, some of the quotes really hold true today.
8. And this one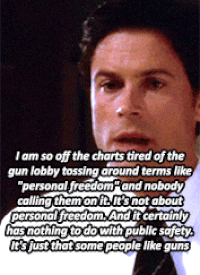 Like this one.
9. Oh yeah, and this one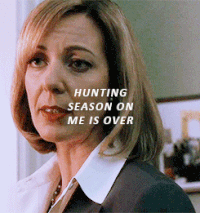 10.Moments Like This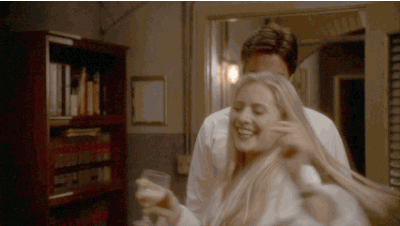 11. And This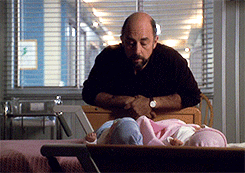 Bonus: President Bartlett.