Everyone nowadays finds their ideas and fun activities through the Internet, but I'm here to share my obsession with YouTube. YouTube is something that either people rarely watch or are constantly watching. There are several different genres of YouTube videos and also several different types of YouTubers, but I believe the beauty gurus can help anyone who is looking to step up their spring break game. The list below can give you tips and examples on how to make your week a little less hectic or boring.
1. The Must Haves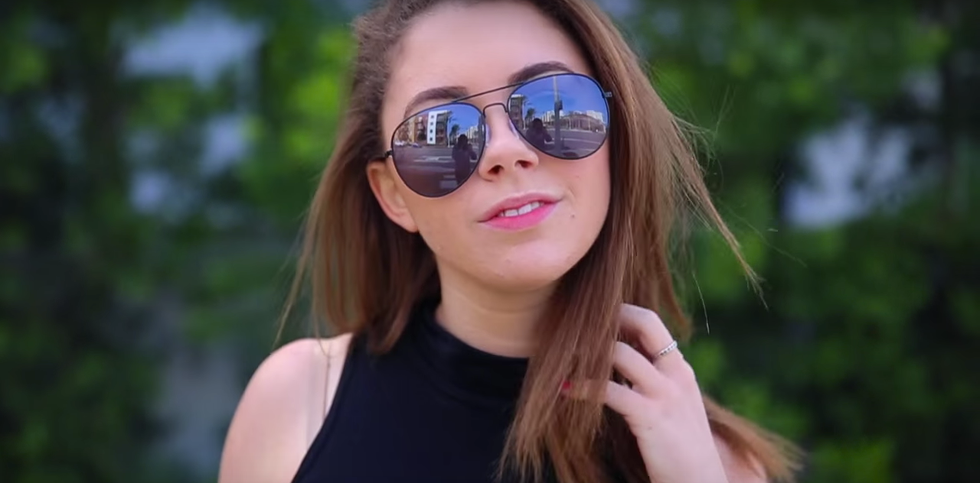 Many YouTubers like to give advice on what to bring for every situation and the spring break videos are no exception. From sunglasses to sunscreen, usually there is no question in your mind not to bring those, but Jill Cimorelli gives some extra tips on what to bring when it comes to fashion essentials.
2. What To Do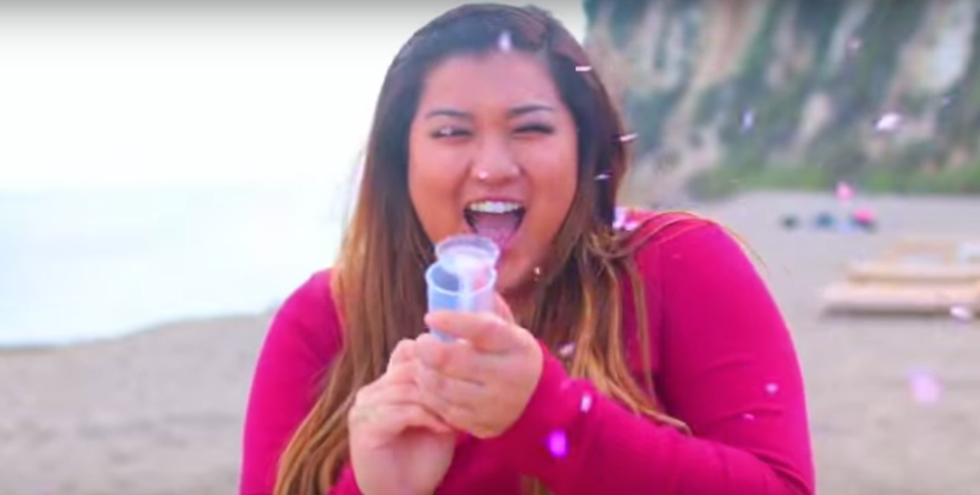 Whether you're at home or at a destination, boredom can come about when you have no idea what to do. Going on adventures is something everyone wants to do but sometimes you don't have the money or are not sure how to go about it. Remi Cruz gives some excellent advice in her video on what to do when you are bored.
3. Hairstyles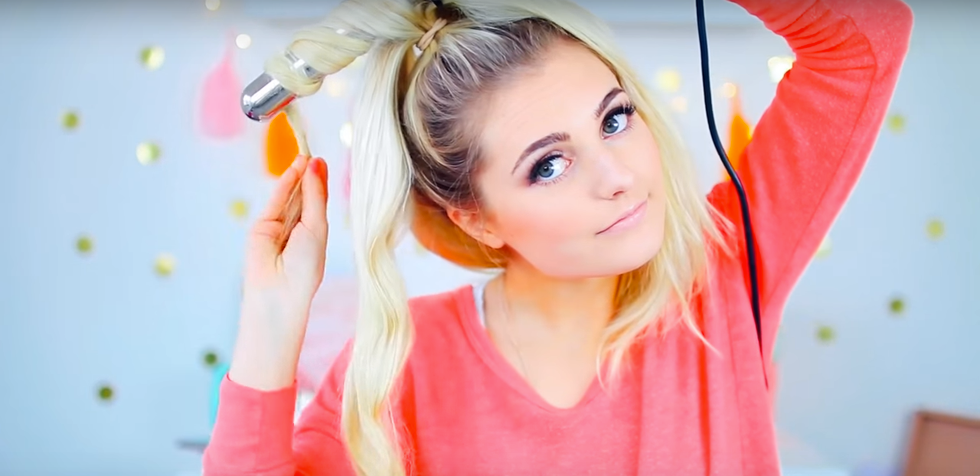 If you're like me, then you are unaware of how girls get their hair to look so good. Pinterest can help sometimes but other times the pictures are just too confusing. Watching on video is much easier to refer back to and Aspyn Ovard does an amazing job at showing how to do some of her favorite hairstyles.
4. Feeling Crafty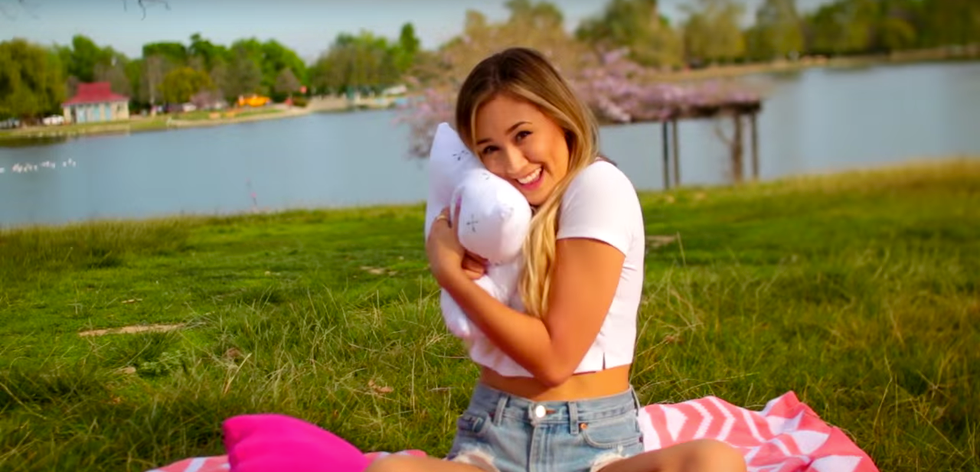 DIYs can be so much fun and spring break is the perfect time to try out some new ones! If you are looking to stray away from the typical friendship bracelets and tie-dye T-shirts, Lauren Riihimaki just recently posted a video on how to make the most adorable pillows as a part of her #SunDIY series. So you should definitely go check out the series if you are looking to mix it up.
5. Avoid Awkward Situations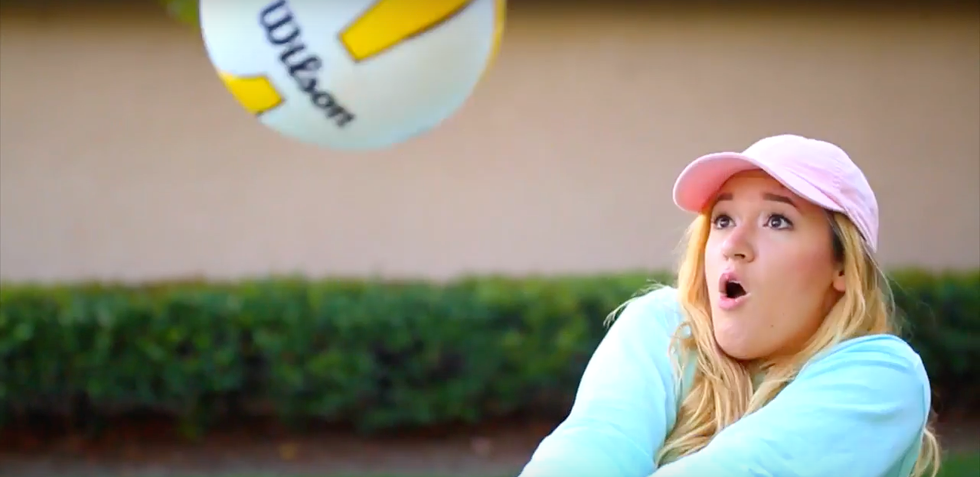 Awkward situations are sure to happen as spring break is a huge opportunity for those situations to occur. Alisha Marie included basically every situation that can and probably has occurred at one point or another. Whether you are looking for a good laugh or a way to escape these situations, this is the video for you.
6. Throw A Party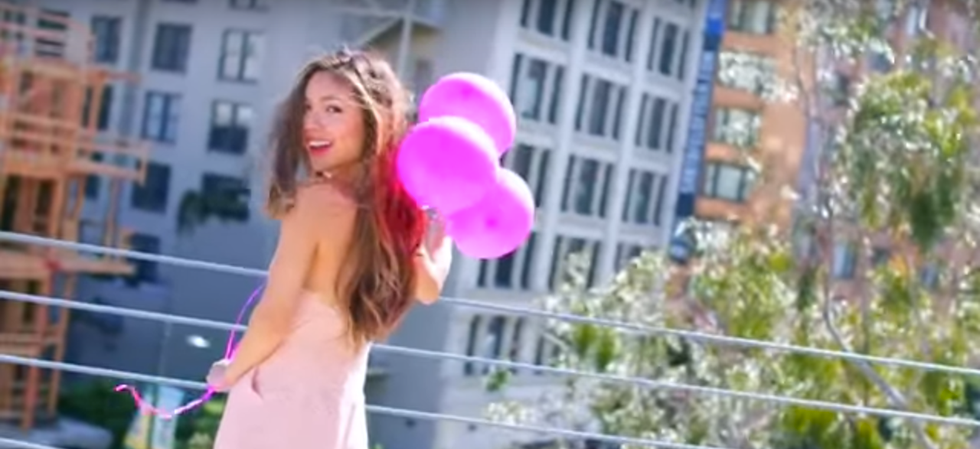 Now I'm not a rager myself, but I do like to spend time with friends. So if you're looking to spice up your week and to finally become a hostess, Tiffany Ma gives some incredible pointers on how to do so. From the DIYs to the incredible food, your party will definitely be Tumblr inspired (or whatever the kids are saying these days).
7. Makeup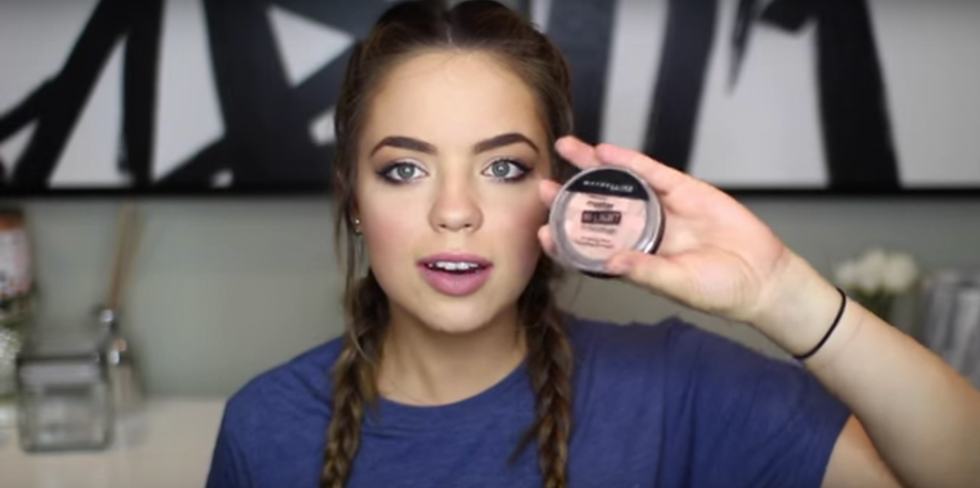 "Get Ready With Me" videos are massive hits on YouTube and if you're looking for inspiration then there are plenty to choose from. Claudia Sulewski does a casual look along with a casual setting. Different from other videos, you are able to get ready with her and to laugh along with her conversation with a friend.
8. Room Decor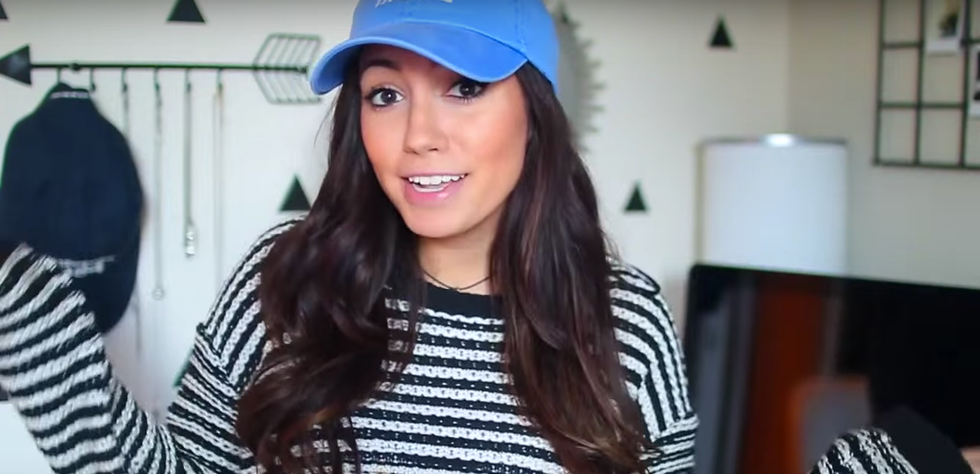 What? Well if you are spending your spring break back at home, why not rearrange your room or give it some new decor? Instead of going out a buying things you don't have the money for anyways, Tara Michelle creates three things that you can make for yourself that would cost you a hand and a leg at Urban Outfitters. So start creating and begin saving!
9. What Kind Of Spring Breaker Are You?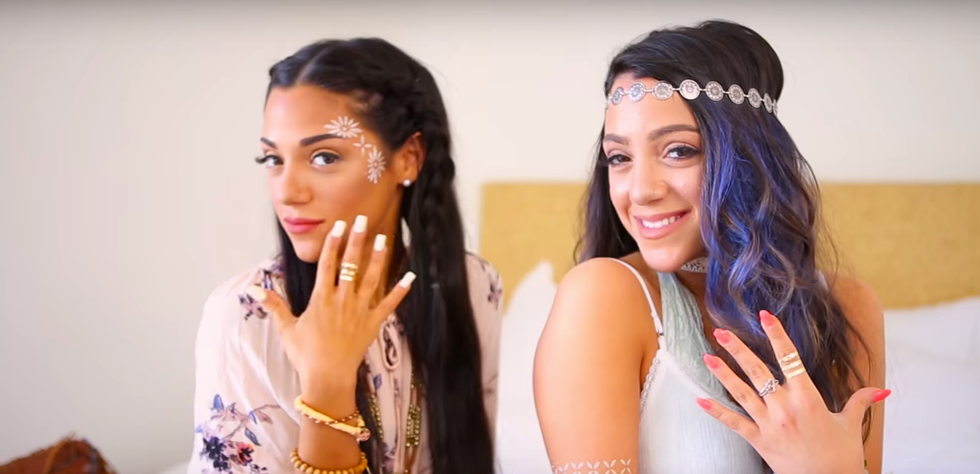 Sometimes it is helpful to determine the type of person you are before you are able to make improvements. Maybe you are wanting to be a partier or maybe you want to be basic; either way there is always room for improvement. Niki and Gabi depict six different types of people, so who are you? Whether you are the Tinder Girl or the Netflix Girl, you do you!
10. Get Fit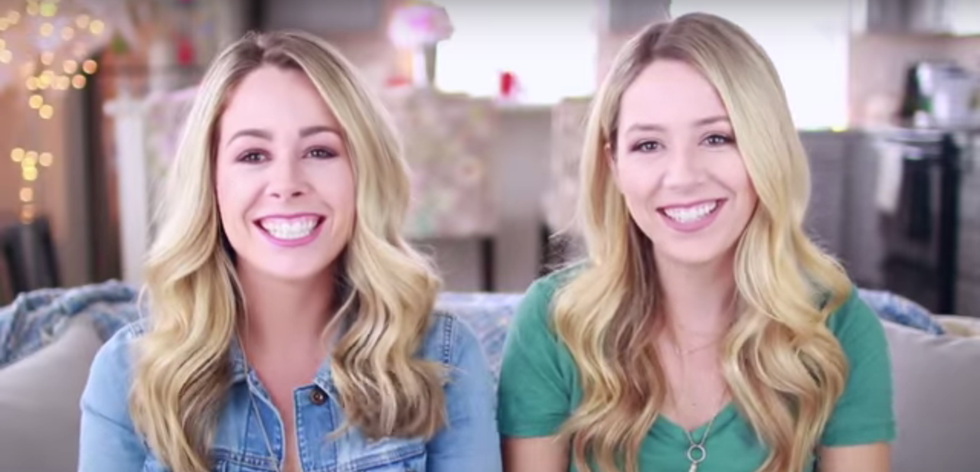 First and foremost, you should love your body for what it is: beautiful! But if you are looking for a healthier lifestyle, there are only true ways to go about it. Tracy and Stefanie give some good tips on how to get fit in a healthy matter. These six tips will not make you slim fast enough to fit into the bikini, but they will definitely help you begin to feel better.
11. Do Something Out Of The Ordinary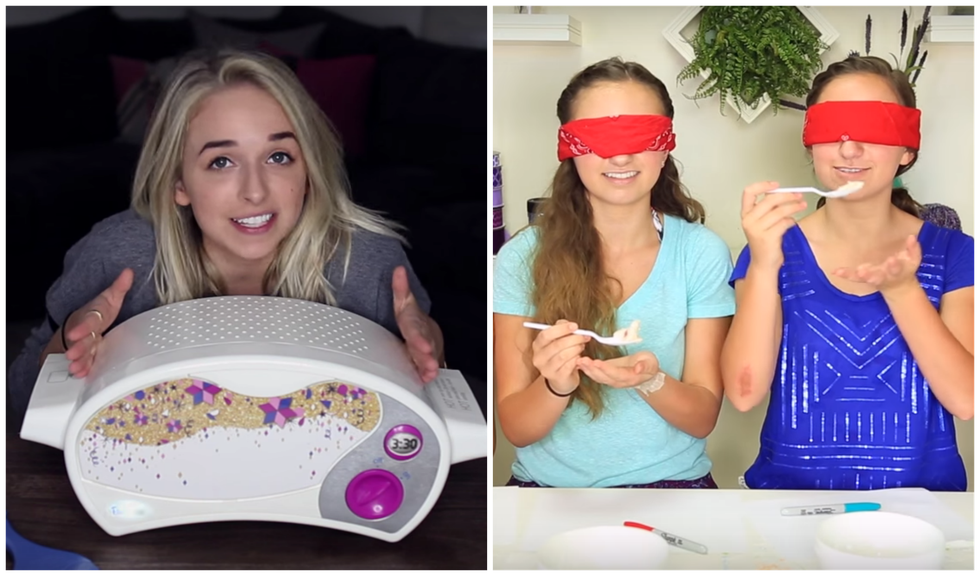 Try something new that no one else will be doing over spring break. Brooklyn and Bailey had some fun with an ice cream challenge with their friend and little sister. Basically all you do is test-eat ice cream and guessing what flavor it is. Easy, right? Another idea is what Jenn McAllister did in her video. She bought an Easy Bake Oven and hilariously failed to create the delicious creations that the product implies you can make. The question is: Can you still make these treats?
Whether you are on vacation or are having a stay-cation, there are very simple ways you can spice up your spring break. YouTube not only can be a great outlet for spring break, but it brings real ideas to life through real people and it can be very entertaining. So go ahead and check out the videos I linked above and have a great/safe spring break!