We've all been guilty of procrastinating before. Whether it be that you're just super busy or just flat out don't want to, you've put something on the back burner. But there's a difference between procrastinating every now and again and being a full blown professional procrastinator. Here are the signs you are one of the latter:
1. You do assignments by their due dates
And then turn them in with five minutes to spare.
2. You wait to put gas in your car until that automated warning is literally screaming at you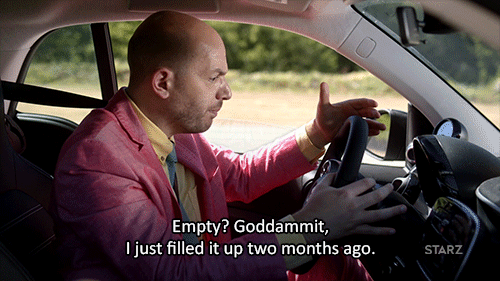 3. You wait to shop for groceries until you only have half meals and useless condiments
Cereal but no milk? Peanut butter and jelly but no bread? Yup. This is a regular occurrence.
4. You have to set at least five alarms in the morning just to be able to open your eyes

5. Your homework is sitting there staring at you but you're scrolling through Netflix suggestions instead
6. You feel the urge to check all of your social media before starting a task

Even though you just checked everything thirty seconds ago.
7. You wait to do laundry until you have a mountain of clothes forming on your hamper
8. You make a to-do list before you do anything

And then you stare at it contemplating what to do first or stash it away for tomorrow.
9. You look at your phone and realize you've ignored people for two days
Maybe I'll reply now... I've got nothing better to do.
10. You convince yourself you will be productive after a short nap
It's never a short nap.
11. You tell yourself you'll eventually stop procrastinating