Recently I finished watching the entirety of ABC's Lost, and I'll be honest with you: the ending wasn't the spectacularly satisfying conclusion I had optimistically anticipated. It wasn't terrible; rather, it was just sort of… meh. I felt as though the epic saga leading up to the finale deserved a much more climactic, comprehensive conclusion than the one we'd been presented. Yet despite this lackluster last episode, I resolutely stand by my love for the series. In my opinion, its many strengths outweigh the disappointing ending. As an ode of farewell to the beloved TV show I have finally finished watching, here are 11 reasons why I'll continue to look back at it lovingly.
1. The international cast.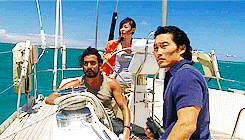 It's not everyday that you find a TV show which has such a diverse cast of characters and actors. With characters hailing from nearly every continent, Lost provides a look into numerous different cultures and lifestyles. From language barriers to clashes between religious beliefs, this global group faces a plethora of obstacles well beyond the ones that the island itself provides.
2. The remarkable character development.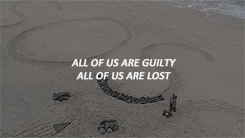 The characters we're introduced to in the very first episode undergo an enormous amount of development, growth, and change over the course of the series. It's astounding to realize just how different they are once you get to the final episode, and even more surprising to discover that in many cases you're not sure how you feel about them. Some have clearly changed for the better or for the worse, but others… well, it's a lot more complicated. Nevertheless, I would rank the impressive character development as one of the major strengths of this series.
3. The cheesy special effects.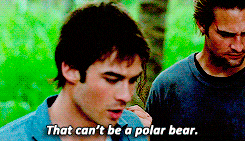 To some people, these special effects may seem a bit much. But where else can you see polar bears on a tropical island or towers of black smoke attacking people?
4. It has a little something for everyone.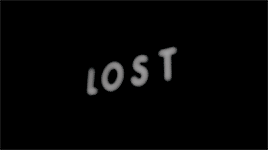 A suspenseful survival story? A sci-fi edge? Romantic drama? Check, check, and CHECK. Lost truly has something for everyone, although these elements may be emphasized or highlighted during specific parts more so than others. Rest assured, there will be at least one character or story line that you can't help becoming invested in!
5. All of the flashes!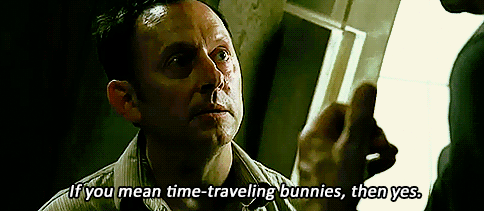 Flashbacks, flash-forwards, and flash… sideways? The countless additional story lines interwoven in the primary plot provide the show with surprising depth. It may get confusing at times, but it's called Lost after all.
6. The never-ending suspense.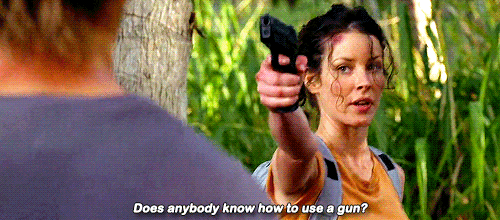 The abundance of story lines, plot twists, and cliffhangers in Lost is a perfect recipe for ceaseless suspense. There always seems to be another surprise around the corner, even when you've convinced yourself that everything has finally settled. (Hint: it hasn't.)
7. The music.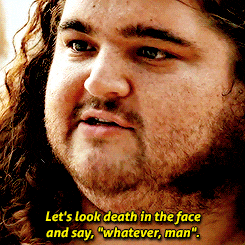 Michael Giacchino, the mastermind behind the musical score of Lost, should be thunderously applauded for his work creating the perfect soundtrack of this series. Not only does the music heighten the suspenseful, eerie atmosphere of the show, but it also adds depth to the work itself. Next time you hear the telling duh-duh-duh of something bad about to happen, take a moment to thank Giacchino!
8. The numbers.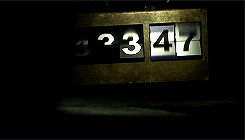 If you've watched the show, then you know what I'm talking about. I love being able to randomly recite the numbers in conversations with other Lost viewers and have them know exactly what I mean. If I ever need to use a set of numbers for anything, you can bet which ones I'll be excitedly scribbling down!
9. You never know who to trust or support.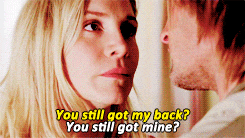 You think you've finally figured a character out? THINK AGAIN. This show always keeps you on your toes. Just when you believe you can fully root for team Ben, Locke, Sawyer, or even Jack, everything suddenly flips on its head.
10. A twist on the clash between Good and Evil.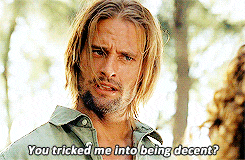 These two sides have been battling it out for eons, yet Lost has still managed to develop a new view of this ancient dispute. Much of this comes from the ambiguity of the characters, because you can never truly be sure if someone is "good" or "bad." In fact, perhaps that's the point: no one is solely either because we're all a little of both.
11. It's so much more than a traditional "stuck on a desert island" story.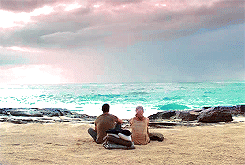 Although it may seem to start as the simple tale of a plane crash, Lost is truly about an inexplicable amount more. It addresses issues that we all face in our daily lives, from problems with family dynamics and relationships to doubts about our identities and who we really are. It's a show that makes you think and ask questions and reflect on your own life at unexpected moments, engaging the viewer in more ways than one.
Lost certainly has its flaws, but I think that its strengths outweigh its weaknesses. Even if you finish the series feeling more lost than when you originally began watching, I believe that you will have also come away with a new perspective on what really matters in life. After all, just because you're lost doesn't mean you can't find your way again.