I'd like to say that I was one of the few lucky ones who got to play co-ed. Co-ed soccer was amazing, and I loved every minute of it. I'd give anything to go back out on that field again, just one more time. I learned a lot during my time, and some things were good and others were not. Win or lose, my experience was one-in-a-million and easily my favorite high school sport.
1. Playing an all boys teams is the most fun.
Those guys just assume they can run you over, but boy did they have something coming for them. I may only be 5 feet 6 inches, but don't think you intimidate me, boys. Half the time I was bigger than the majority of the guys on the field or the ones I had to guard. It never scared me. Bigger girls in basketball have knocked me to the ground. Just because you don't have a b*tch braid and boobs doesn't make you're any more scary to me.
2. When you run over one of the guys and take the ball away.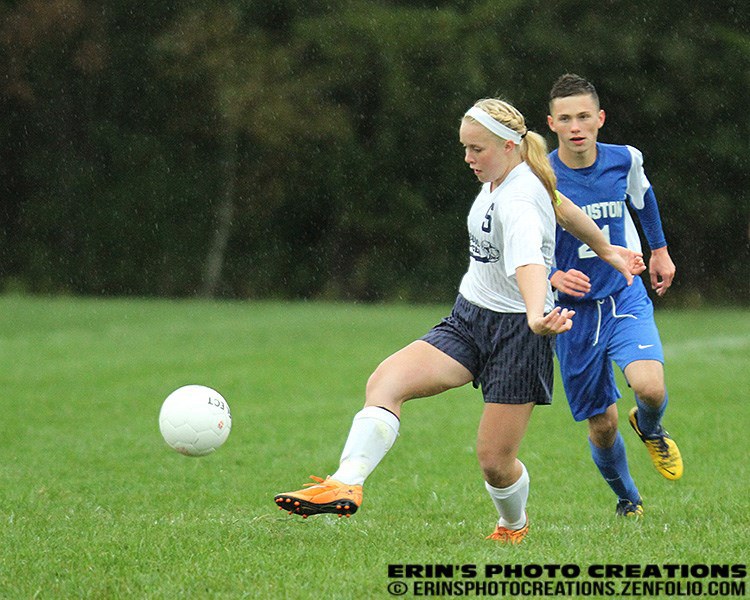 It definitely deflates the ego a little when you show them that you can play at the same level as they play.
3. That one guy on the opposite team that wants to prove he's a douche and a woman hater.
We get it, you're the starting forward. Sorry that our defense isn't afraid of you. Your flow isn't impressive, and you've missed more shots than you've taken tonight.
4. The boys on your team know not to underestimate all the girls on your team.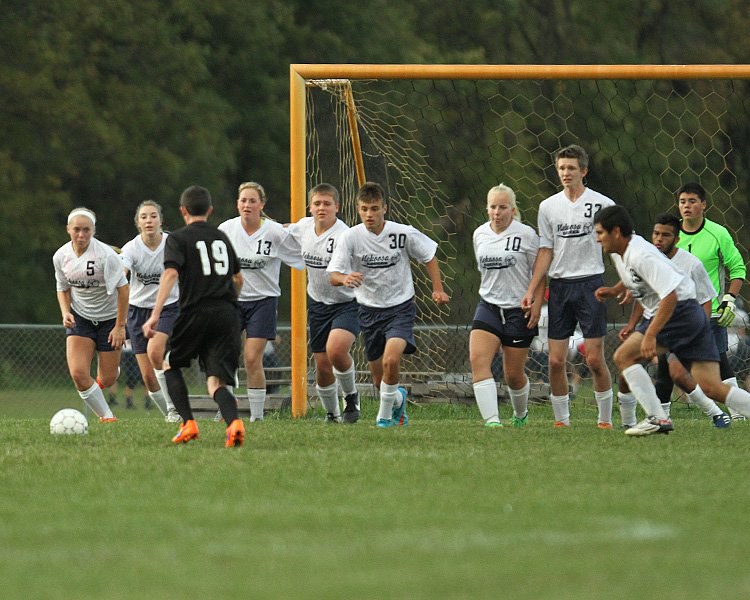 Thanks for all your support, boys. We had a team of basically half boys, half girls. In due time, the boys knew that girls were better in some places on the field. In other places, a guy fit the position better. Regardless of gender, we were all teammates.
5. Going back to all girls sports is really weird because you don't know how to function without your guy friends.
Where'd they go? Why are there no boys on the field? Why do girls always have to have long nails and even longer hair?
6. The determination.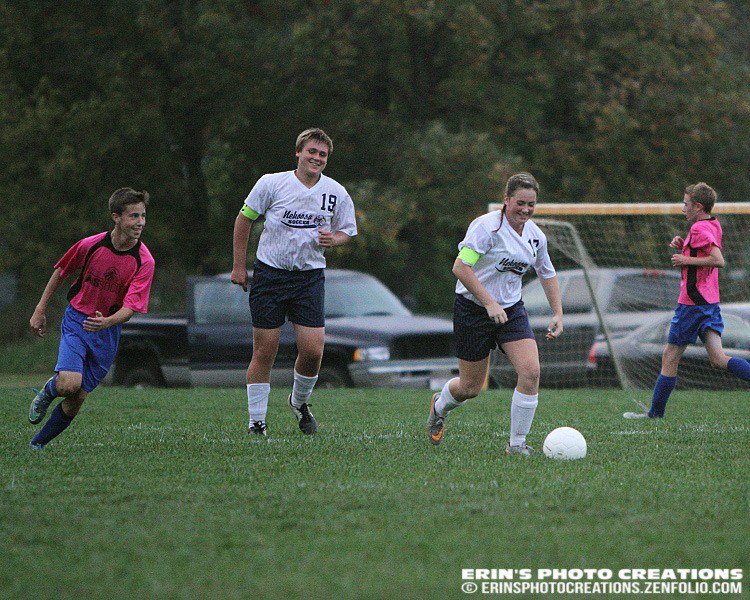 If playing sports wasn't enough of a motivation, showing your sexist coach that you can "hang with the boys" is more than enough satisfaction. Don't try and knock us down. "Wow, way to play like a boy out there!" was not the compliment I was looking for as I came off the field playing the entire half. There were so many other ways you could've worded that, sir.
7. Getting hurt and walking it off.
Oh, how you wish you could just rage, but no. Keep it together, girl. Walk it off, and toughen up, just like any practical girl would do.
8. The gross guys that try to flirt with you while playing the game.
What?!? Yes, this happens. Yes, it is not cool. I am dripping sweat with my headband half off my head, stop trying to make a move you sleaze. Uncomfortable would be the nice way to put it.
9. People questioning why you, a girl, have soccer in the fall.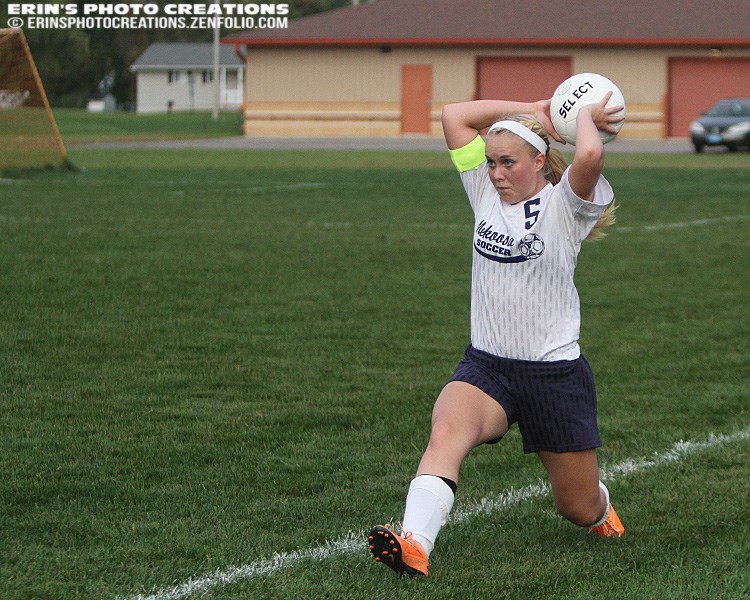 Because I'm a badass, that's why. Well, really, it is due to my school's small size and inability to field an entire soccer team for both genders, so we merge. I was never a fan of volleyball season anyway.
10. The guy that somehow always "accidentally" pushes off your boobs/ass.
If a red card wasn't on the line you would be so done for, bud. LIKE DUDE, NO.
11. Loving every single minute of being a part of an amazing team.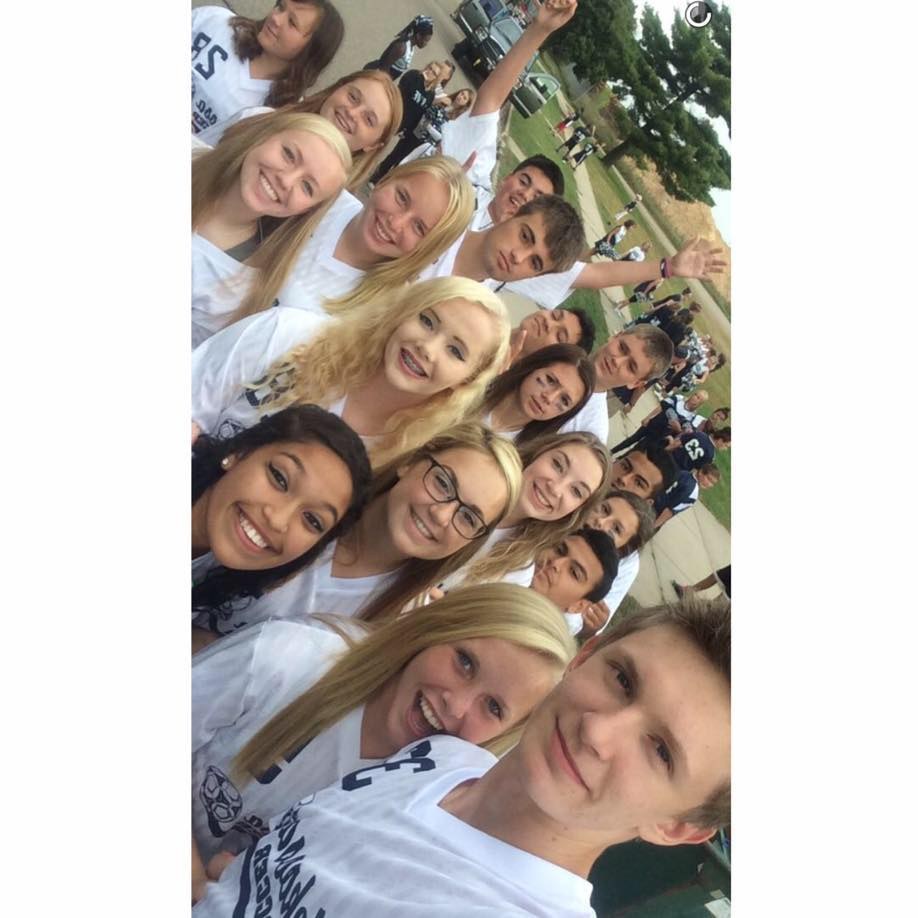 Not many people get the chance to play co-ed, but it is a great opportunity! I can't imagine playing soccer without playing against/with guys. It was an amazing time, something I will always remember, even if we weren't the greatest team in the league.