If you're a "Parks and Recreation" fan, chances are you have been enlightened by something Amy Poehler's famous character, Leslie Knope, has said or done. After re-watching the series multiple times, I can honestly say that Leslie has taught me a wide variety of life lessons. From her undying love for Lil Sebastian, to her fierce loyalty, Leslie Knope is a true role model. Here are 10 things that we can all learn from her.
1. There is no stronger bond than the bond of friendship.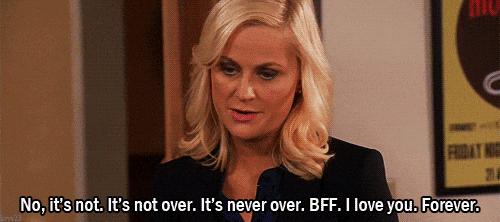 2. You can never be too supportive of someone you care about.
3. You must always keep your priorities straight.

4. As hard as it may be, you must learn how to forgive.


5. Always be confident in yourself.

6. Shatter those gender roles.

7. This small bit of wisdom...

8. It's okay to be persistent when trying to make a positive change.

9. Share in others' happiness.
And finally,
10. Set goals for yourself.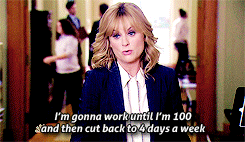 Cover Image Credit: www.salon.com