Running. A dreadful, awful thing. A rewarding, amazing sport. This is what running is to me. There are good days, bad days, and any type of day in between. Your worst race can turn into your best, a single mistake can cost you everything, and the hardest course could set your personal record. This is a sport that is a punishment for other sports.
It isn't about the times, the number of miles, or the most expensive shoes. It's about you. About pushing yourself, your mentality, your limits of what you can do--mentally and physically. At the end of the day, your biggest competition is yourself. Look in the mirror and that's who is going to be your worst enemy.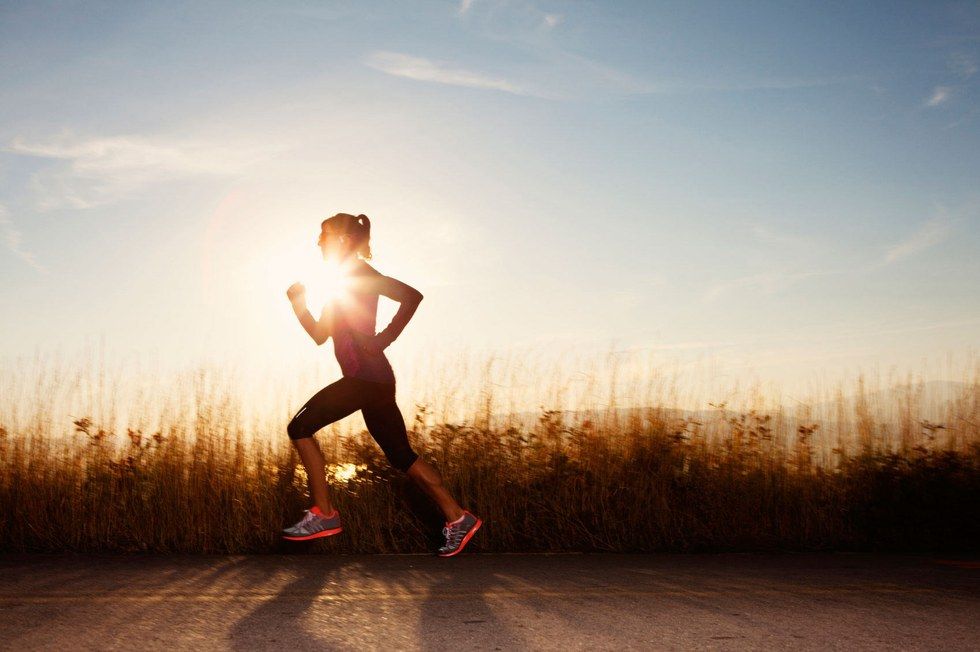 1) "It's supposed to be hard...the hard is what makes it great."
So what is the hard jpart? To me, it is finding the motivation to get out bed when I feel awful, to motivate myself to run after a long day and push past the exhaustion, and when I start to hit my wall while running, that I actually keep going one more step at a time. It's a way of getting to know your personal boundaries and pushing past them. You can have a support system behind you, telling you you got this, but the only way to make sure you achieve your goal is that you are the one doing it. Its a race against yourself, the competition just keeps you going.
2) "Remember, the feeling you get from a good run is far better than the feeling you get from sitting around wishing you were running."
This could not be more true. The amount of energy it takes to actually go on a run, even if it's a mile or just 15 minutes, is a lot less energy than nagging yourself to do it all day. It's easier to get it done and over with, instead of regretting not making the time, and hating yourself the next day. It's easy to push it off, to say that one more day won't make a difference, but every run is better than no run. Even if I am having a miserable time trying to get to that second or third mile, at least I was trying and putting in the effort. That's what it's all about--forcing yourself to find it inside yourself to go out and keep going.
3) "It never gets easier; you just get stronger."
It's amazing how fast you can see the results of consistently running. In one month, I went from one mile to six. It's crazy how much your mindset can change. The long runs become daily and your old times become your warm up. It's an amazing feeling to beat your PR, to think that that mountain of miles you thought you could never do, you just finished. The strength running can give you is astonishing. Physically, running strengthens muscles, boosts your immune system, helps you to sleep better, and is great for weight loss. Mentally, it is a great stress reliever, confidence-booster, and it can rapidly treat depression by triggering hormones in your brain to improve your mood.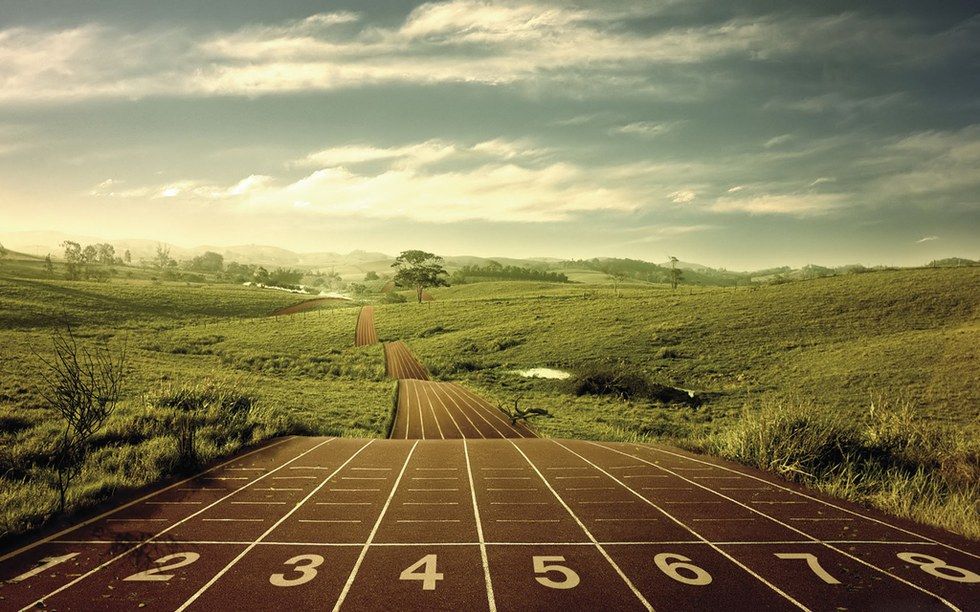 4) "The obsession with running is really an obsession with the potential for more and more life."
You're breathing hard. Your heart is pumping. You are running, giving it everything you have or maybe nothing at all. But just one second can change your whole run. You turn a corner and get this burst of speed. You hit your goal mile and feel rejuvenated for another. You're about to break your personal best and the adrenaline rush kicks in. Whatever gets you to go faster, longer, harder. It's something that pushes you forward and makes you chase after life. Life is a lot like running. It's constantly changing--up, down, twisting and turning. There are short cuts, the extra mile, two paths diverged in a wood. And much like life, you are choosing where to go, based on these obstacles. When you go out to run, you are making a decision. A choice. You are choosing to feel your own power, your own control, and your own life by making time each day. In the chaos of life, running can be your constant.
5) "Run often. Run long. But never outrun your joy of running."

Sometimes you have a bad day, a bad week, a bad season. That is how life works--it's unfair. So every time you decide to stop early, walk for some of your run, or just give up when you start--don't let that stop you from running altogether. The times don't matter, and the miles don't matter; it's you that matters. Maybe the people make you want to quit, maybe the coach hates you for no reason at all, or maybe you are too hard on yourself to feel like you're a true runner. Don't let anyone or anything get you down--try, try again. A different run could be a completely different feeling. It's all perspective when it comes to running. If you let yourself stay down, no one is going to be able to help you back up except you. So take that negativity and turn it into motivation and determination to do better next time.
6) "A twelve minute mile is just as far as a six minute mile."
Praise that. This could not be more relatable for a runner like me. I run, maybe not all seven days of the week, but I still do. Maybe to you, a twelve minute mile seems unbelievably easy, a walk in the park, or that 5K sticker you saw on the back of some guy's car is a joke to you. Maybe you don't know what its like to be out of shape. Not everyone can run a six minute mile; you probably couldn't always either. You had to work for your best mile time. Not everyone is able to do three miles in a row without stopping, just because you think it's a warm up. I have met all kinds of runners--some that understand being on the opposite side of the spectrum, and some that judge people for miles longer than ten minutes. You know what I think? Anyone who has the energy, drive, and ambition to go out and run should be applauded. So next time you see what you consider that ridiculous "3.1" sticker on the back of a car, why don't you just accept that they are a runner too, just like you?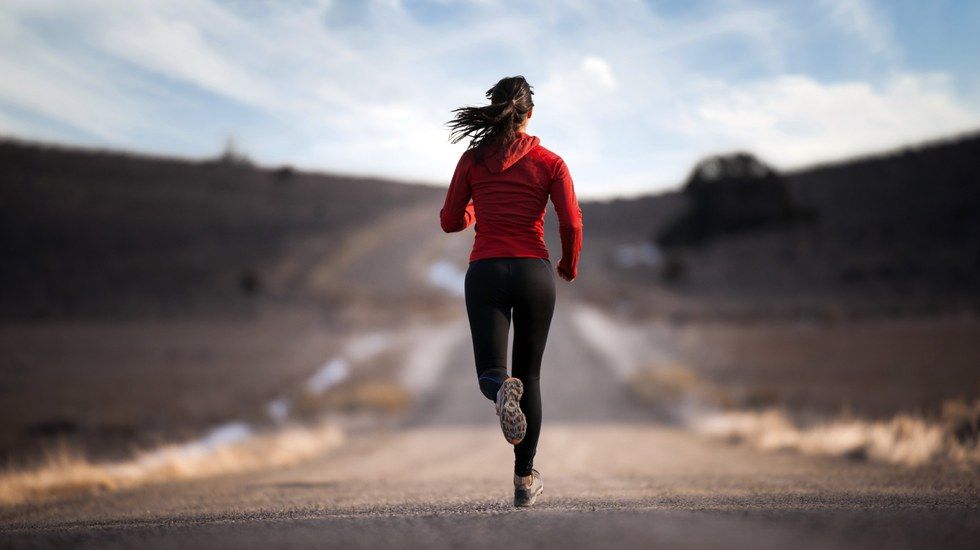 7) "I am a runner because I run. Not because I run fast. Not because I run far."
I am a runner because I run. I may not have been even close to the best; I wasn't number one on varsity, and I wasn't anything special in terms of the sport. What I do know is that I did it for me. When I finished my race, I was proud of myself. I couldn't have cared less about my time or what place I got. I was so happy I had gotten my workout in for the day that I was satisfied with that reason alone. All the intense workouts, the two-a-days, and the time trials were just a completion grade to me, not for points. I was in the open race, but I was still a part of the team. I was still there to cheer on my friends, to clap for everyone who came over the finish line, and to run my race. I don't hold a record for anything like speed or distance. I probably hold a record for the most falls or most likely to get lost during a race, which I am proud of anyway. Because even with all of that happening to me, I went just as far as the person who got first place, and to me that's a win.
8) "You get out of it, what you put into it."
Running is a sport that shows you results with consistency. If you put in the hard work to push yourself, it will do great things for you. It's a give-back system. The faster you run, the faster you're done. Not to say that it is easy to beat your best time or run the farthest you ever have, but it's something you can get to. It's a test against your mentality every time you put on your running shoes and the only person you can rely on is yourself. It's up to you to go out every day, do what you need to do, and eventually you will reach your goal--no matter how big or small that may be.
9) "It does not matter how slowly you go, as long as you do not stop."
Once you stop running, it seems like its ten times more difficult to start again. Whether that's just during a run, or getting into the habit of running again, it's something you roll your eyes at. You get mad at yourself for stopping, and tell yourself that you really shouldn't have. The best thing to do to keep yourself going is to slow it down. Bring your pace back a minute or two, take off a mile for today, as long as that will keep you ready to go again tomorrow. There is nothing wrong with taking it easy, because at least you are taking it. It would be worse to quit altogether. The feelings that come with quitting are going to be so much worse than your feelings on your worst run, so don't stop.
10) "That's the thing about running: your greatest runs are rarely measured by racing success. They are moments in time when running allows you to see how wonderful your life is."
This quote speaks for itself. The times, the numbers, the miles. The coach, the people, the course. Your support system, your friends, you. When you look back on running, what is it that you will remember?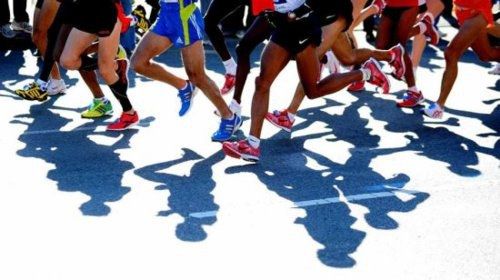 Cover Image Credit: Maddi Burns