1. Always bring your own water…and drink it prior to going into the show.
Water is expensive for purchase there and you are not allowed to bring water into the show if it's not vacuum sealed. Who doesn't want to stay hydrated for the (usually) hot pregame party? With that being said, always bring your own hydration pack, also. If there is water already in your hydration pack, you have to empty it prior to going in, but there are water fountains (and bathroom sinks) to fill it up. You never know who could use the water and how much it could really help you or someone else out.
2. Always be prepared for sudden weather changes.
Rain ponchos save lives. So do lightweight jackets in that early Colorado spring weather. And, possibly, a mini fan for the mid-summer heat waves.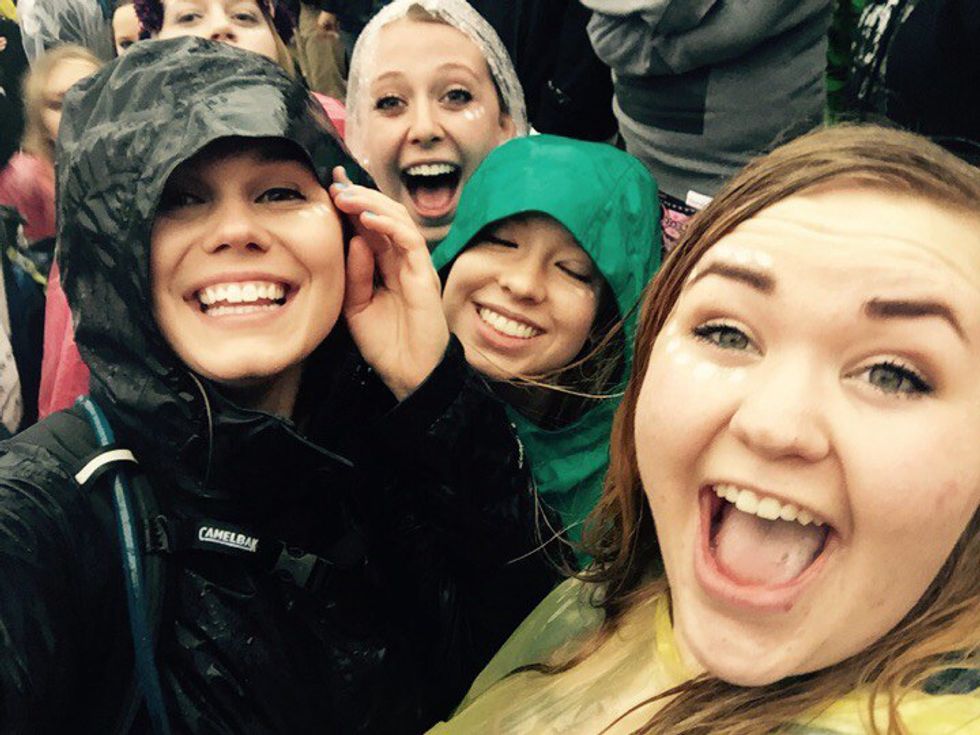 3. You're going to spend a lot of money on tickets, but it is ALWAYS worth it.
I have never experienced a concert that I have thought was not incredible. Every price is worth it. Every single concert is a great time and I walk away with more memories. I promise.
4. Everyone is there for the same reason as you are, so just relax.
No one is out to make your concert a worse experience for you. You are the only one that has control over that.
5. No matter where you sit, you are going to have a great time and great view.
Whether it is up close and personal with the artist on stage, or a sunset view or Denver skyline in the distance, you're going to have a great show.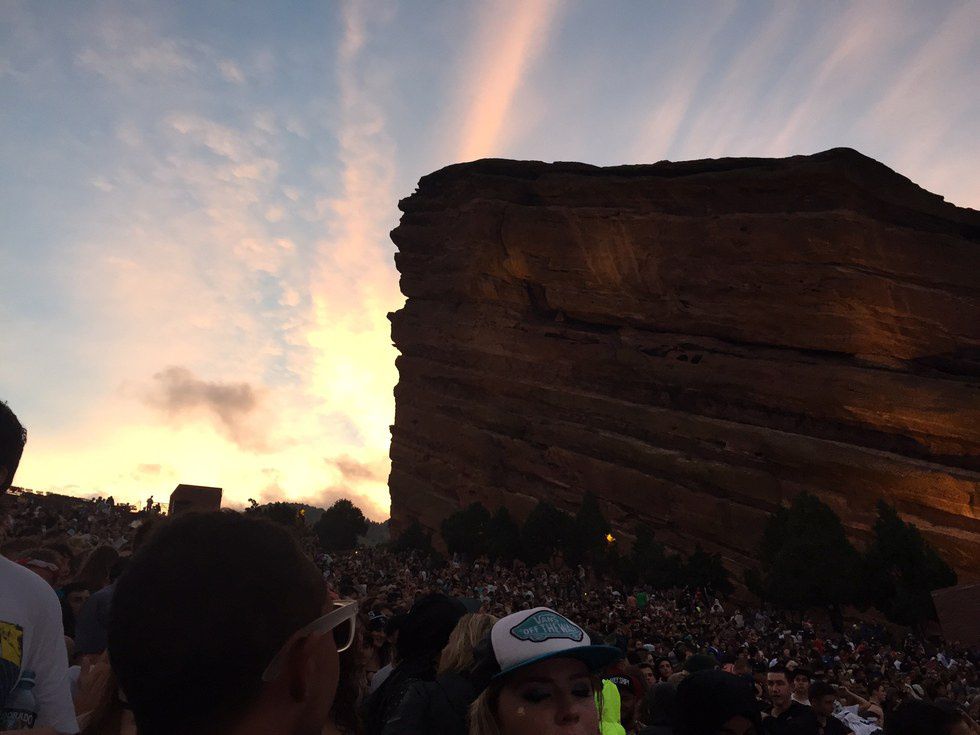 6. Having a big group of friends is always helpful.
No one is left partying alone and no one gets lost in the crowd. And girls always have a bathroom buddy.
7. Music has never felt better than when you are standing between two big, red rocks with great sound.
It will give you chills. Especially experiencing your all-time favorite song by one of your favorite artists. Nothing can be compared.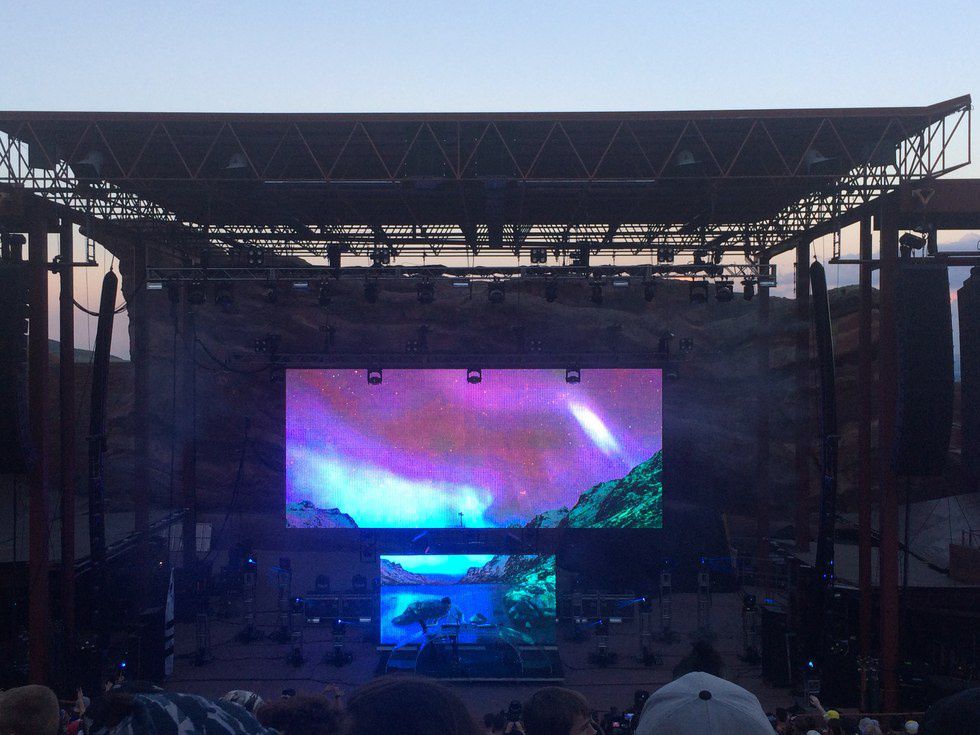 8. There are genuinely kind people willing to help you
Okay, so you're in a not-so-ideal situation, like your phone is dead or you need a ride home. If you look around you, there are at least 9,000 people who can help you. And trust me, they are not scary people. They are there for the exact same reason you are, so you already have something in common. People are always willing to help, you just have to ask.
9. The best connections are those made at a concert.
I cannot tell you how many people I have met through going to these concerts. Those connections are everlasting because you all experienced something so great together.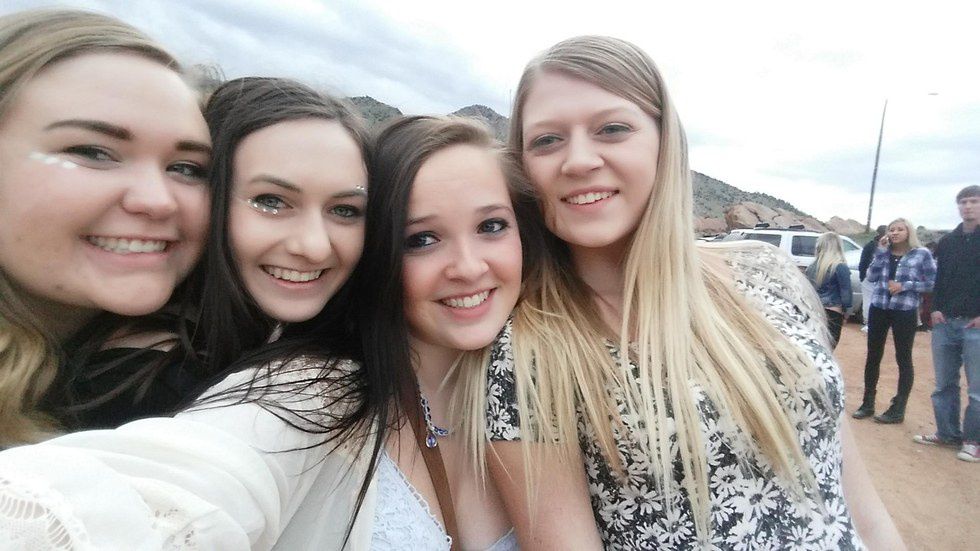 10. The feelings you get from this beautiful place are irresistible.
Once you get the Red Rocks bug, one does not simply stop going to these concerts. There is so much beauty in the way that the sound feels and how different songs sound when you are standing in that amphitheater. It's life changing and you can definitely get addicted. There is nothing like it.
It's the music, the people, and the view. It's an overwhelmingly beautiful place and nothing can ever compare to this wonder of Colorado.