Here's just a bunch of positive and a few more serious notes I have learned from having Snapchat since 2011. Note: I don't know anyone/own any of these pictures.
1. Just because you have a 267-day streak with someone doesn't mean you are best friends.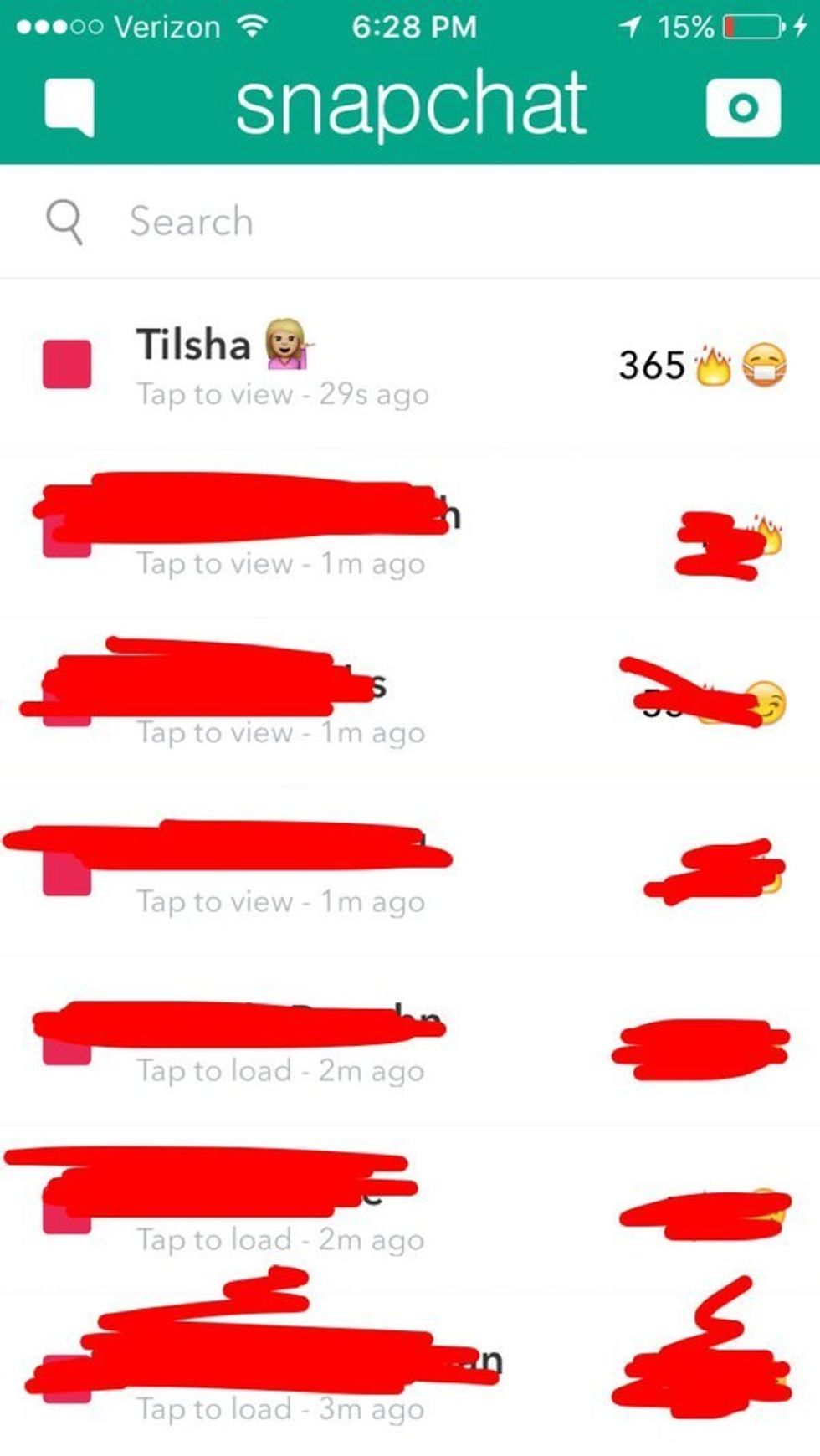 Most Snapchats I get are a picture of a ceiling fan with the word 'streak' on it. Sure they're consistent with their social media, but what are the odds of them actually having your back.
2. Five, two, or ten seconds does not mean five, two, or ten seconds. Screenshots make things infinite.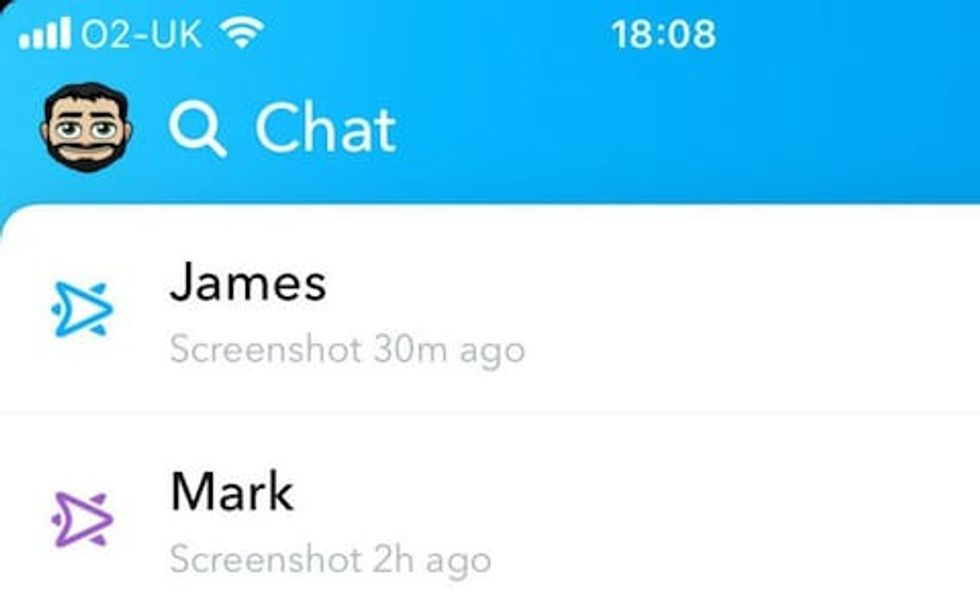 3. You can harness conversations on Snapchat, no words are safe.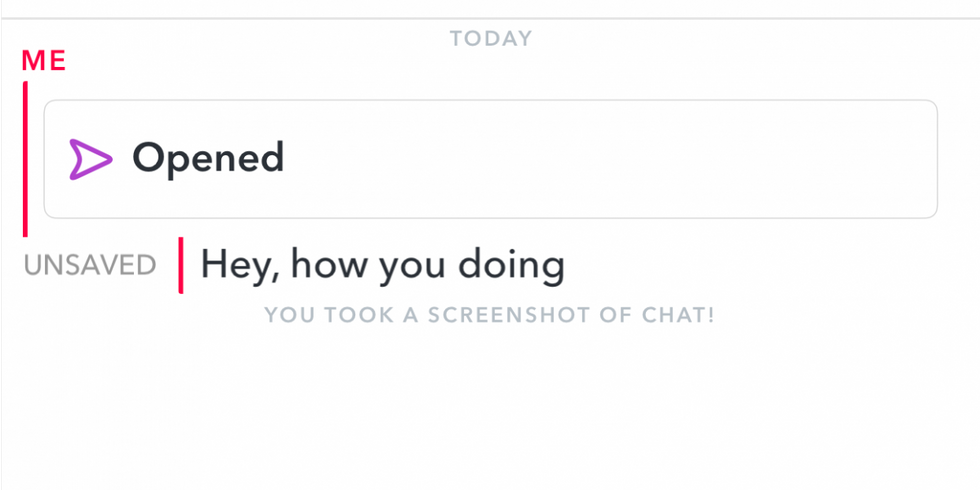 *This was saved beforehand and someone took a screenshot of it. Careful what you say.
4. Beauty lies underneath the flower crown and puppy ears filter. Don't hide in order to disguise your own beauty.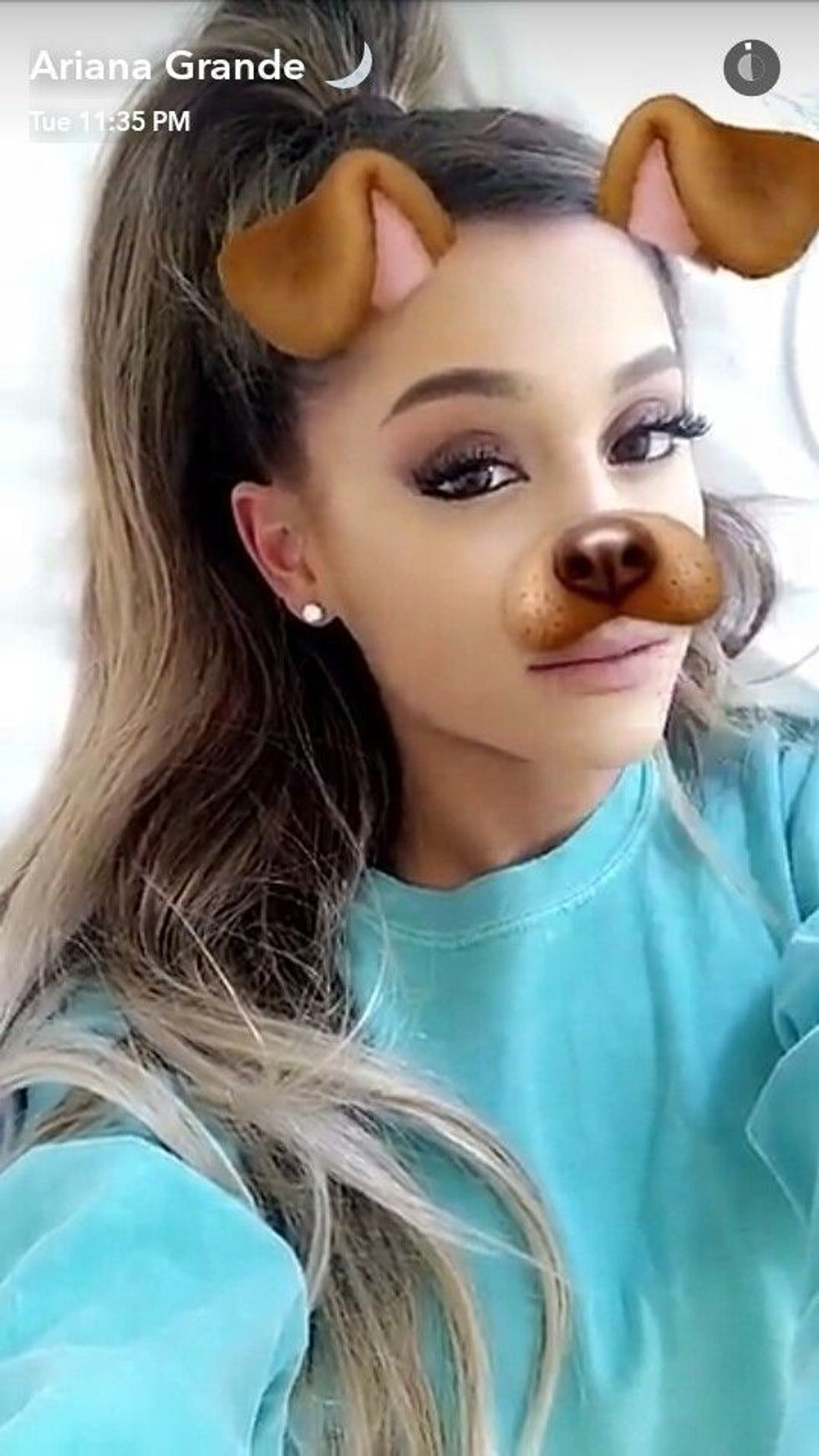 Ariana Grande is beautiful without the ears and nose, we all know that
5. People use filters to mask their own beauty. Never be ashamed of the way you look, no matter the scars, the acne, the birthmarks, whatever it may be. Those people you see on Snapchat use a million filters.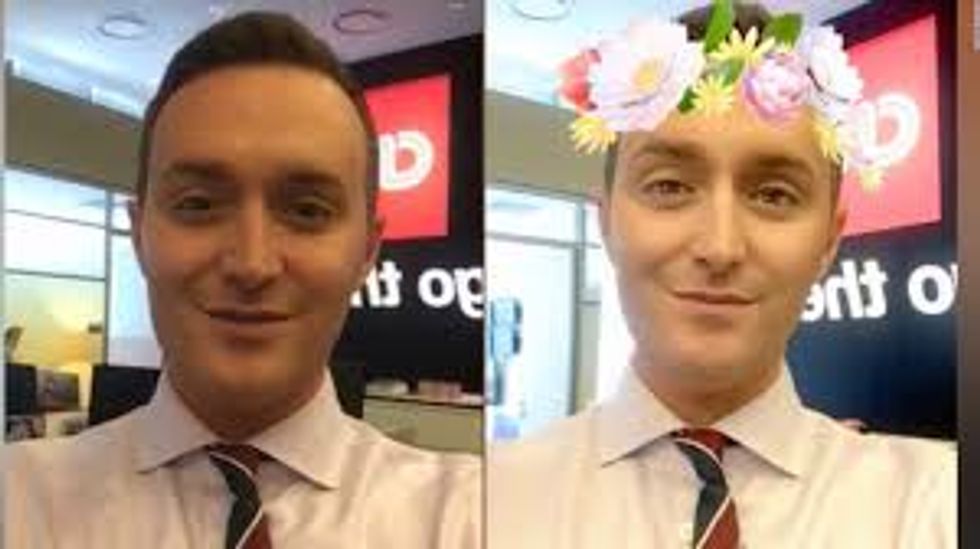 Besides, there is nothing wrong with the first photo...just saying (but dude's rockin' the flower crown)
6. Babies love looking like a unicorn vomiting a rainbow or a rabbit. Remember that when you're babysitting.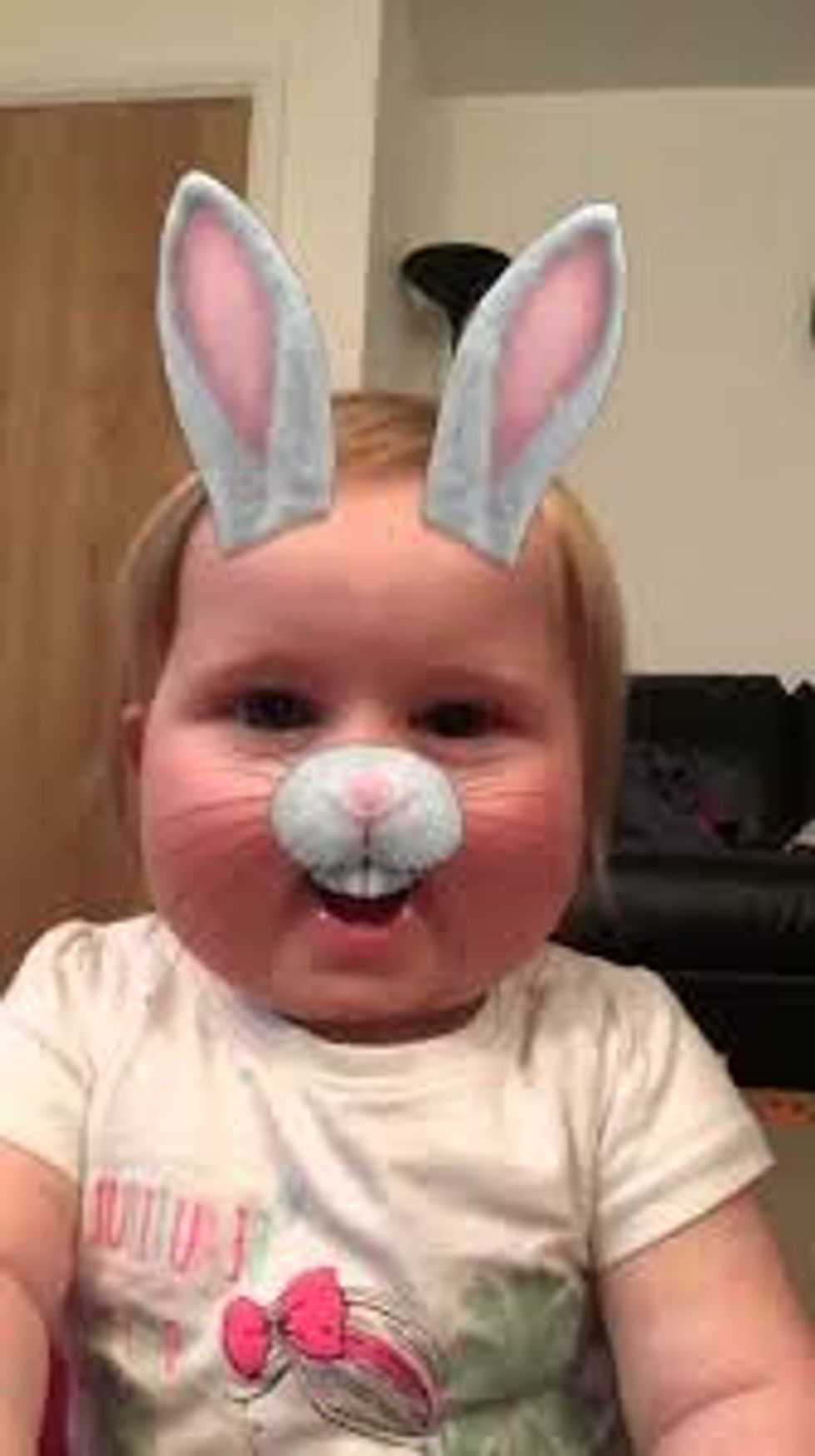 7. Sextortion (having naked/ partial nude pictures of yourself as blackmail to do something) is rising amongst vulnerable teenage girls, nothing is temporary on Snapchat.
#FriendsFirst
#NoShame
8. I have learned irony, there is a filter that can see how fast you are going and then says "don't snap and drive." …come on.
"If you've been driving for a little while and nothing's happen to you yet - and you've been texting and driving - you think, "Oh nothing's going to happen." But all it takes is an accident happening with one of your friends or God forbid, something happening to you, to really give you a wake up call." - Victoria Justice
9. I can always figure out what song I'm hearing, just hold down the screen.

Honestly my favorite feature.
10. I have learned to be cautious and careful. No one is safe on an app where your "friends" can see your exact location. (that's why there's ghost mode)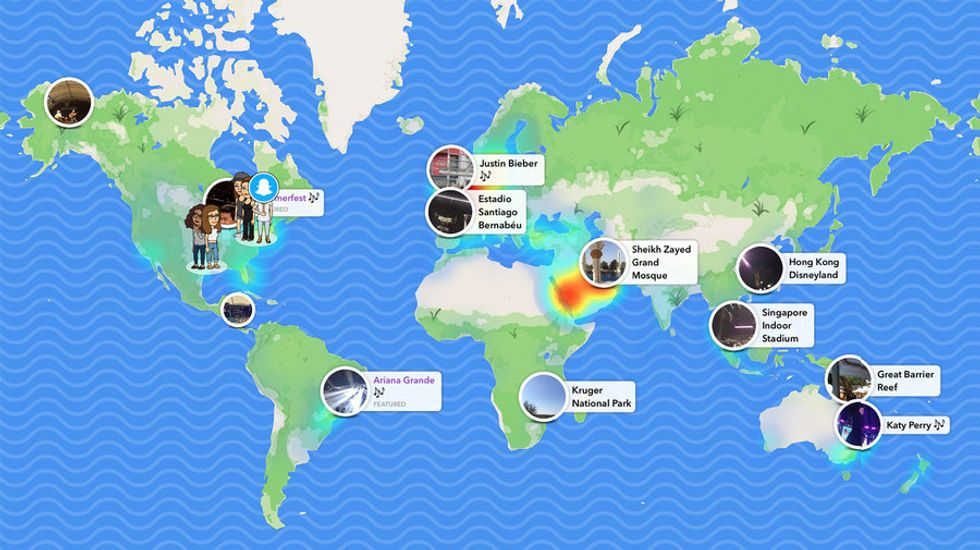 The internet is a scary phenomenon. Be careful folks.