Ok, I understand that if you are not someone who loves sleep as much as some of us do then this article can seem extremely depressing and unhealthy. Well, you're not wrong it is very unhealthy. We're ok with it being unhealthy though, so don't try and change our minds. Us sleep lovers will never turn our backs!
So if you are a sleep lover then you understand these 10 things:
1. Sleep is your number one priority.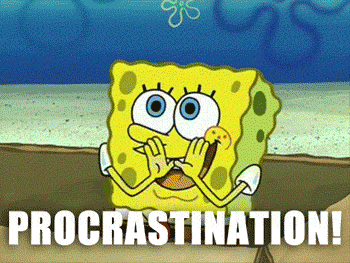 It's that continuous battle of should I study versus should I just go to bed? go to bed, definitely go to bed. Sleep is your number one priority here, so homework, laundry, studying, all of those important responsibilities gets put to the bottom of your to do list while sleeping is always slaying at #1.

2. Naps are crucial to your day.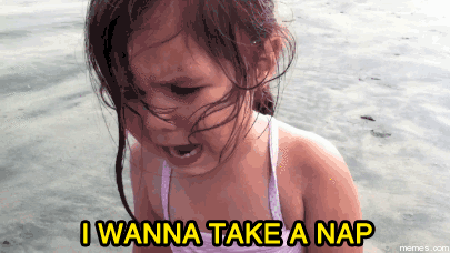 If you're like me, you will have set napping times each day. Everyone knows if I don't get my nap in, I will be very cranky. You also know that any time and any place is acceptable to nap. Who cares that its 7 o'clock and you will probably go to bed in a couple of hours? Who cares if you woke up at 8 and need to nap at 9? Need to take a quick snooze in the library? go for it! Let's all face it, naps make the world go round.

3. You plan out your hours of sleep ahead of time.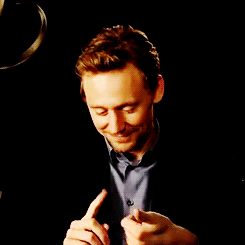 "Ok, its 11pm and I have to wake up at 8am, so if I go to bed by 12 I will have approximately 8 hours of sleep. No, no not enough, I must fall asleep right now." This happens A LOT. I am a firm believer that it is crucial to get 8 or more hours of sleep a night, so counting out approximately when I need to go to bed is a reoccurring thing every night.

4. You're in love with your bed.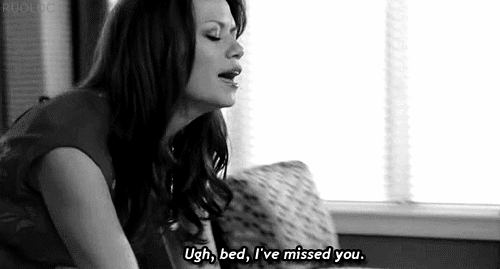 Ahhhh bed, my favorite. It's your happiest hello and your hardest goodbye. Your bed is the best place in the world and leaving it every morning makes you tear up a little, only to think about the next time you can reunite with your love.

5. Waking up at an unreasonable time is completely normal.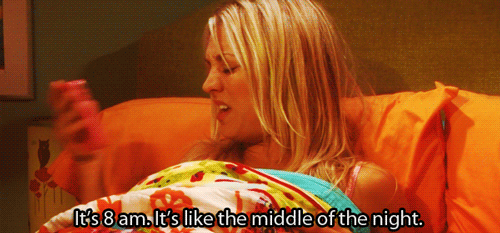 Wake up at 12 and miss breakfast? Oh well, there is nothing wrong with having pizza as your breakfast and lunch. Fell asleep at 3am and woke up at 4pm, whatever...nothing new here.
6. Your first thought when you wake up, is when can you sleep again.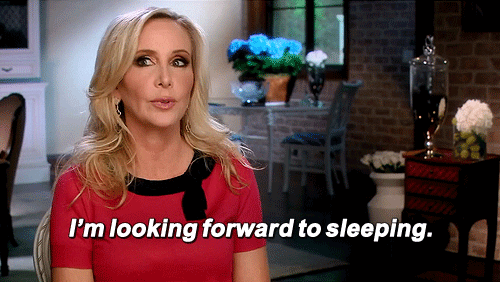 As soon as you wake up in the morning, you figure out the perfect times to nap and what time you get to go to bed that night. Like I said before, your bed is your hardest goodbye. There for, thinking about going back to bed is what will be getting you through the day.

7. You never answer your phone.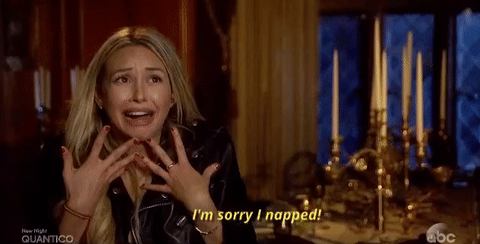 "Sorry I was asleep" and "Just woke up" are frequently sent to your friends and family. You have probably woken up to 37 missed texts, 5 missed calls, and 56 missed Snapchats and all of a sudden you missed a fight, a breakup, and the birth of your sister's baby. That's fine, at this point, just go back to bed.

8. That expression "You can sleep when your dead" doesn't make sense to you.

C'mon people why are we waiting till we die to sleep!? That expression is just silly; we all know you need your sleep right now. This is just an expression adults use as an excuse when they are piled high in work and want to make you believe that being an adult and having responsibilities is fun and they don't need sleep to function.

9. The alarm clock is your worst enemy.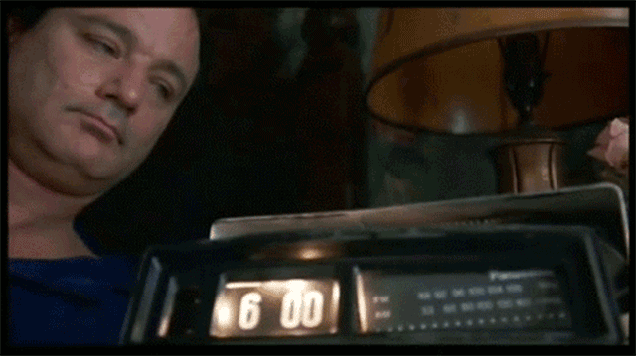 Ugh the dreaded alarm clock, I have chills just thinking about it. If you hear that noise go off on someone's phone during the day, it automatically activates PTSD. Definitively on your list of top 10 hated noises. It's the reminder that you have to get up and participate in the world today.

10. You question what day it is probably more than you should.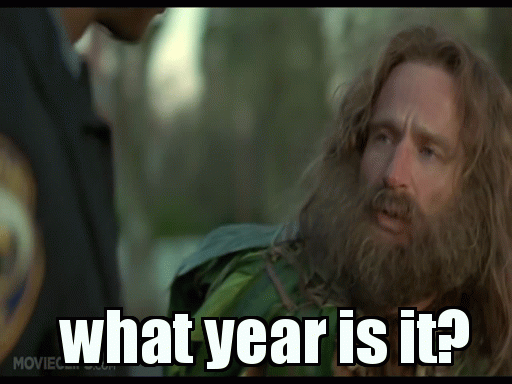 You know when you wake up from a really awesome nap and you can't remember what day it is, like someone could've told you that you were asleep for 5 years, and you would've believed it. Honestly though, that's how you know you had a bomb nap.