It's that time of the year, everyone! No, not fall season or football season or back to school. Everyone knows September is truly the start to the Pumpkin Spice Latte, or PSL as it's affectionately referred to. Personally, I'm not a pumpkin spice fan and quite honestly, I don't get the hype. But every September like clockwork Starbucks connoisseurs line up ordering this spicy orange concoction and their images fill my Instagram feed. Are you like me and just not a PSL fan? Or are you just trying something new this season? Here are 10 other Starbucks drinks you can order instead of the pumpkin spice.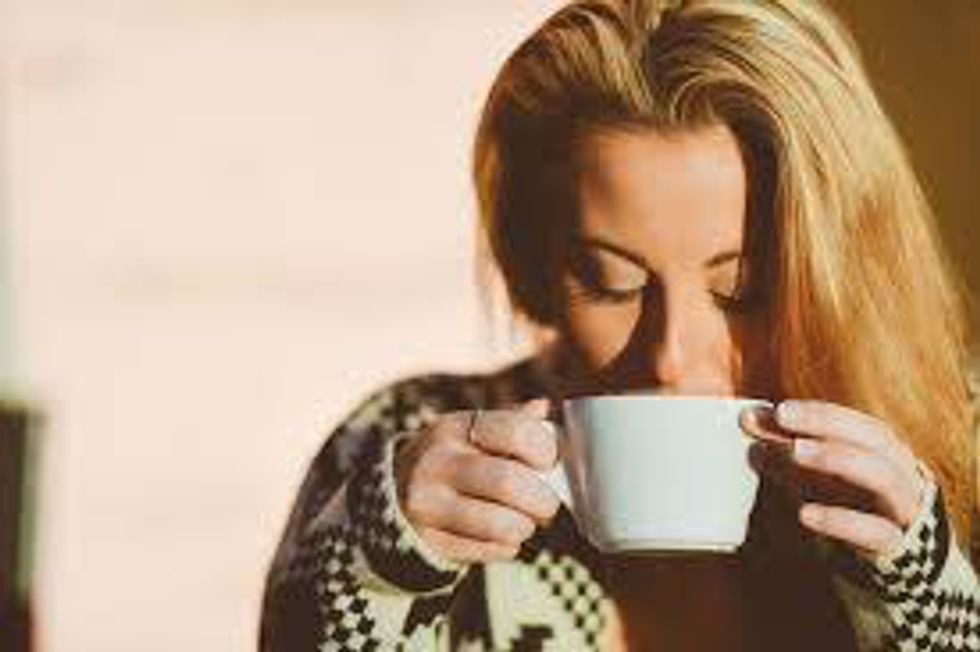 1.Chili Mocha
This is Starbucks' new drink of the season and, while I was a little skeptical (Starbucks hasn't had the best luck lately with *new* drinks—exhibit A: Tiramisu latte), it turns out I was wrong! If you're looking for the ~*~spicy~*~ factor you'd get from the PSL, here's a drink for you. A mocha cinnamon chili powder, steamed lovingly together with milk and then topped with espresso and even more chili powder? Move over PSL and say hello to the CHM?
2.Caramel Macchiato (hot)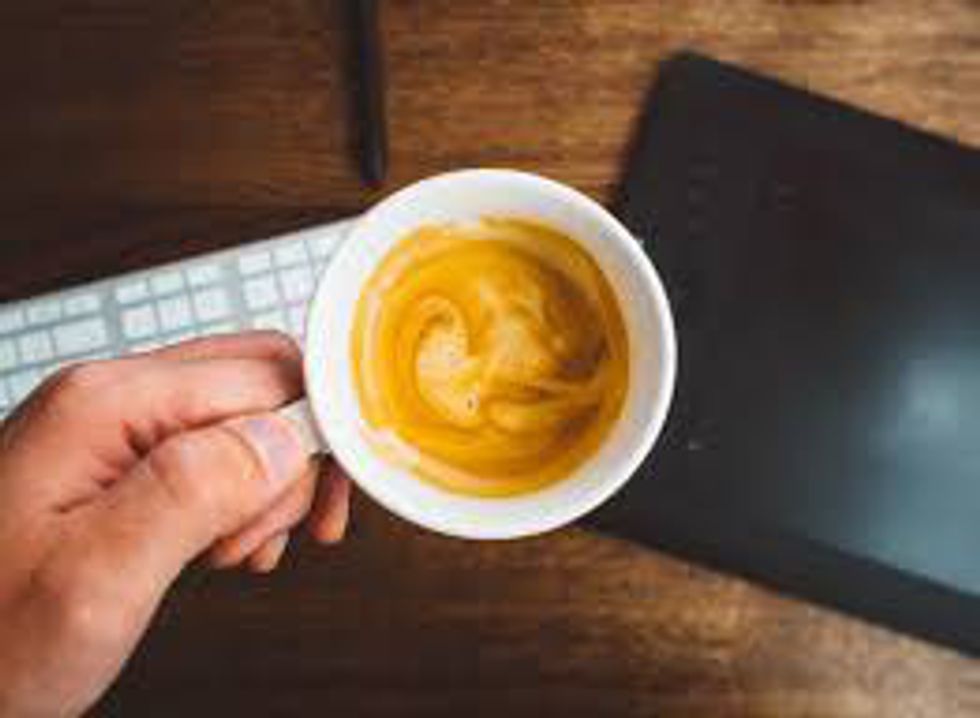 The caramel macchiato is, without a doubt, one of the most requested drinks at Starbucks and my personal favorite. Most people get this pretty penny in an iced version, but on those frigid fall mornings, it can be pretty epic in the hot variety. Vanilla syrup, velvety frothy milk, topped with espresso, and finished off with a patchwork of caramel drizzle makes for one of the best coffee experiences ever.
3.Salted Caramel Mocha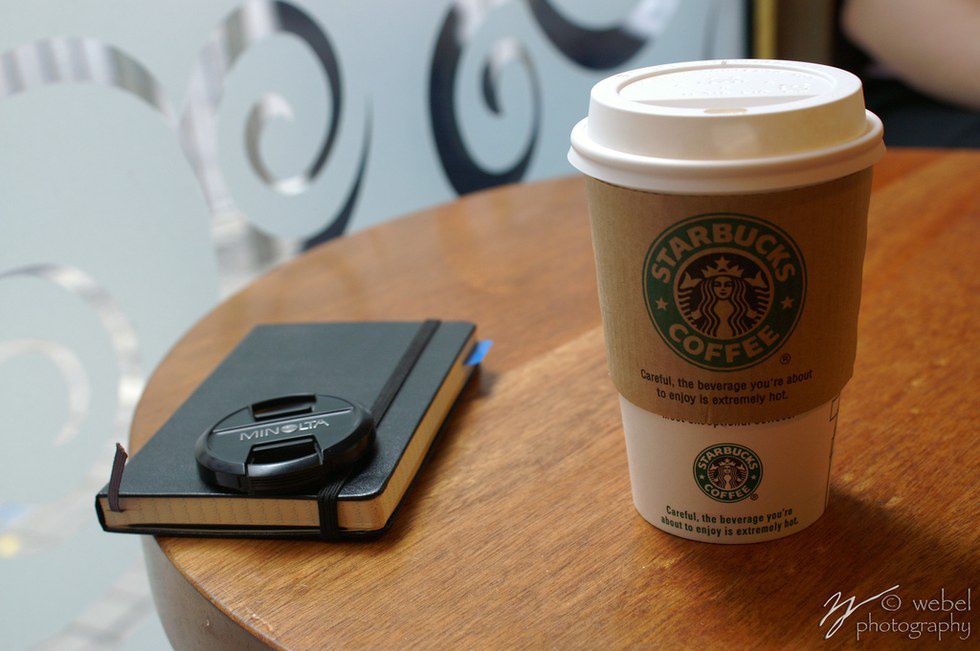 Another Starbucks drink that reminds us that fall is upon us. While I always thought it was silly that this drink was only available in the fall, the Starbucks gods have spoken and with them we cannot argue. Made with mocha syrup, toffee nut syrup, espresso, steamed milk and topped with whipped cream and caramel sauce and a dash of sea salt, this drink is a unique combination that just works. Toffee nut is a very underutilized Starbucks syrup but in this drink, it really shines.
4.Caramel Macchiato with Cinnamon Dolce


Ever wonder what a snicker doodle cookie taste like in liquid form? Look no further! The caramel macchiato is one of the most popular drinks Starbucks has to offer, but add a few pumps of Cinnamon Dolce syrup to it? Suddenly, this already amazing beverage becomes life changing. The sweetness from the caramel and vanilla of the macchiato, and the spiciness of the cinnamon makes for one hell of a combination that should honestly be illegal.
5.London Fog Latte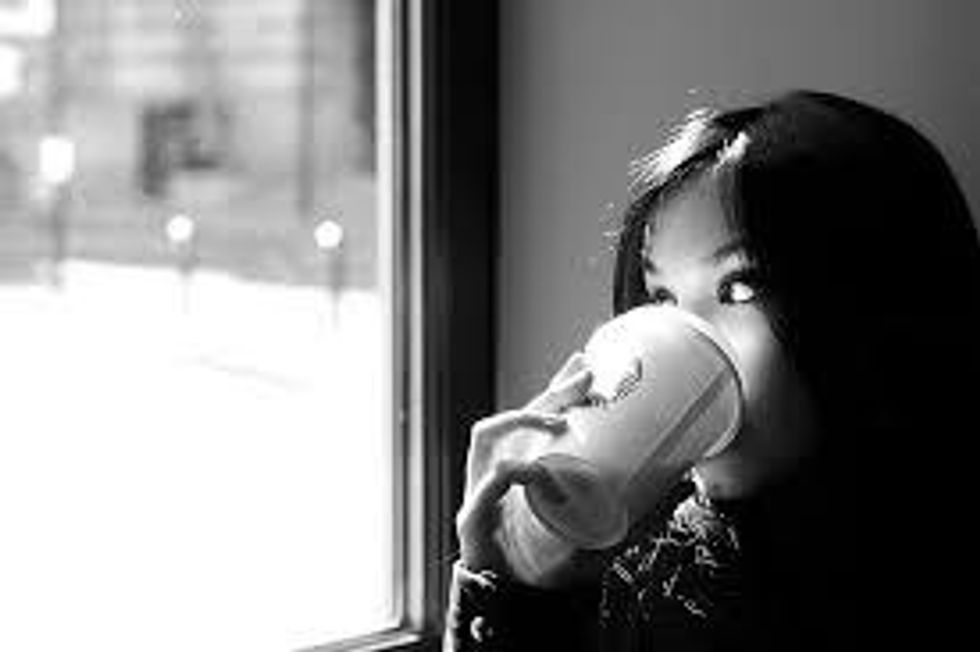 The London Fog Latte just isn't that very well known except to the hipsters who still come into Starbucks claiming they liked it before it was on our menu boards. It's an Earl Grey tea latte, with steamed milk and vanilla syrup and it's actually really good. Earl Grey tea isn't for everyone but if you're looking to mix things up and try something different, the London Fog is where it's at. And plus, you can have a blast trying to explain to your friends just how ~*~edgy & cool~*~ you are.
6. Mocha, with Hazelnut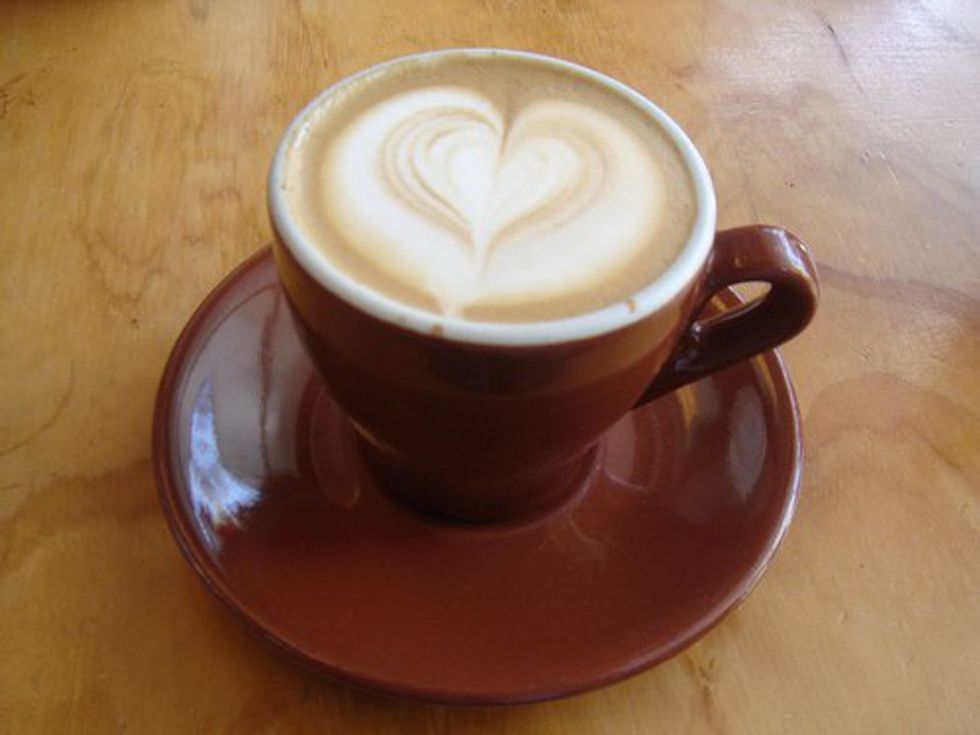 This is one of those "Starbucks Secret Menu" drinks that are actually worth ordering. Also known as the Nutella Latte, this one does in fact taste like everyone's favorite hazelnut chocolate spread. Since it's not "socially acceptable" to ear Nutella out of the jar with a spoon in public, enjoy the next best thing with a Mocha Latte with hazelnut. It'll warm you up on even the bitterest fall morning.
7. Cinnamon Dolce Latte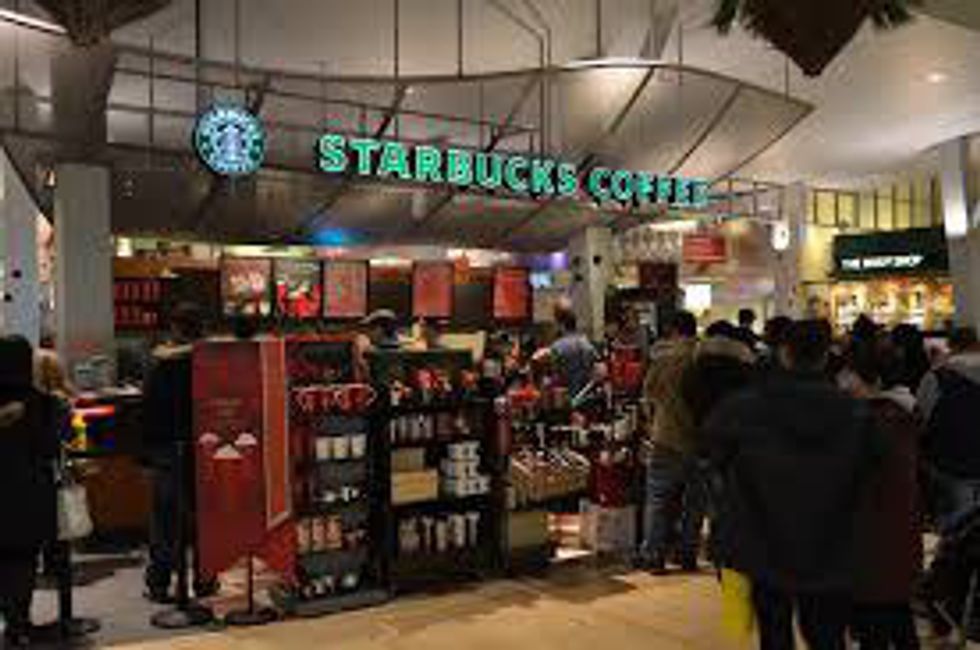 This latte is one of the most underrated drinks Starbucks has to offer and it's pretty sad. It's spicy and sweet and is like a hug in a cup, it's just so warming. It's also one of the prettiest drinks ever, being topped with a dab of whipped cream and dash of cinnamon dolce powder. Definitely Insta worthy drinkage here.
8.Coconut Milk Mocha Macchiato (hot)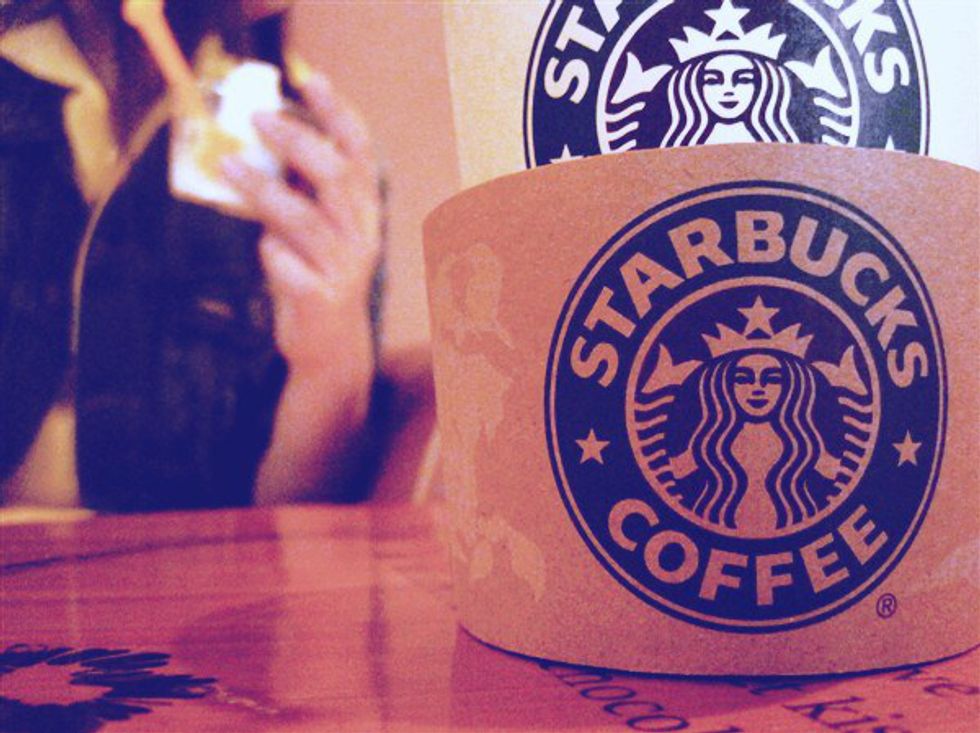 This one was a new drink this summer and it was by far my favorite 'new' drink Starbucks has unveiled recently. With white mocha syrup, coconut milk, espresso, and topped with caramel and mocha drizzle, it's the perfect combination of sweetness, caffeine, and coconut tropical-ness. And this drink, while often served iced, can certainly be made hot. It can give you a small sense of the summer that we will all be missing soon, now that it's getting colder.
9.Black & White Mocha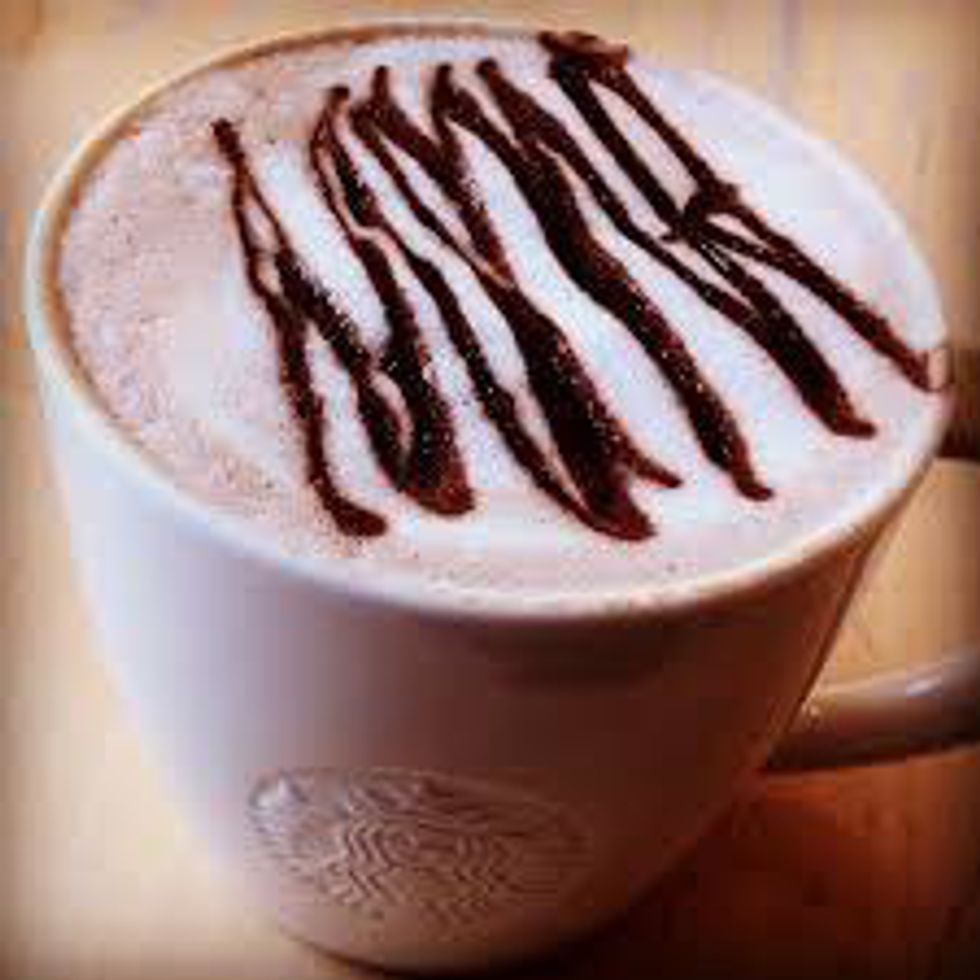 I'm sure you've heard of a mocha and you've heard of a white mocha, but have you heard of the black and white mocha, or sometimes called the Zebra mocha? That's right. It's a hot mix of both regular milk chocolate mocha, as well as the white chocolate mocha, that makes for a sweet combo. Topped with a dollop of whipped cream? What else could you ask for?
10. Just plain black coffee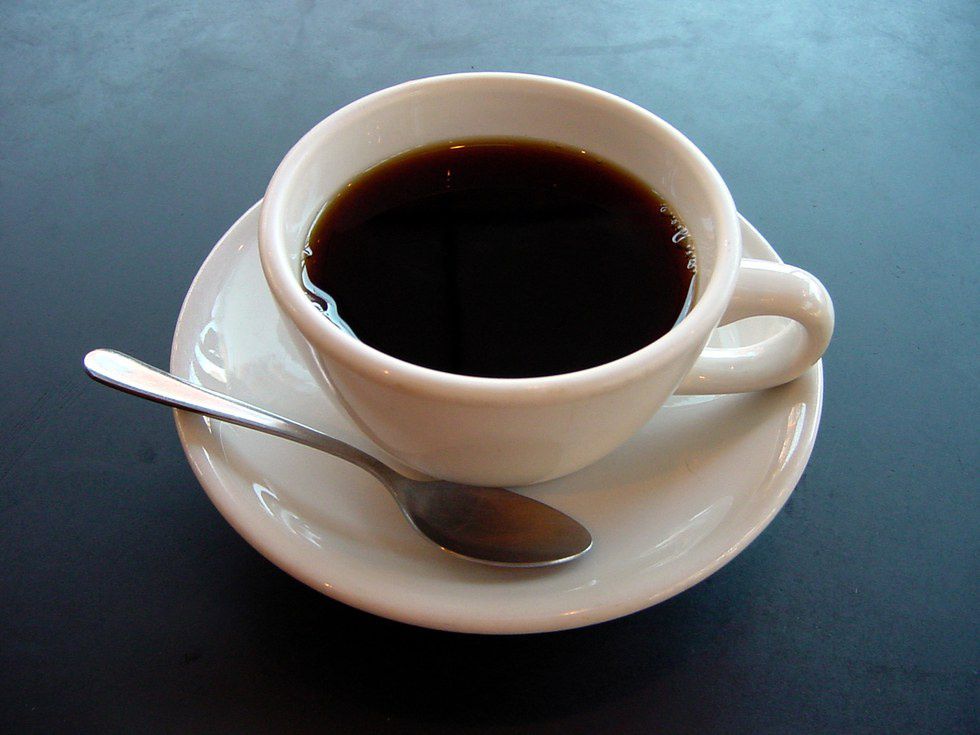 At the end of the day, nothing beats a hot cup of joe. Sometimes you just need a break from the sweet, expensive treats that Starbucks has to offer. And what better way than just a Grande Pike with some half and half?
*Bonus* Just order the PSL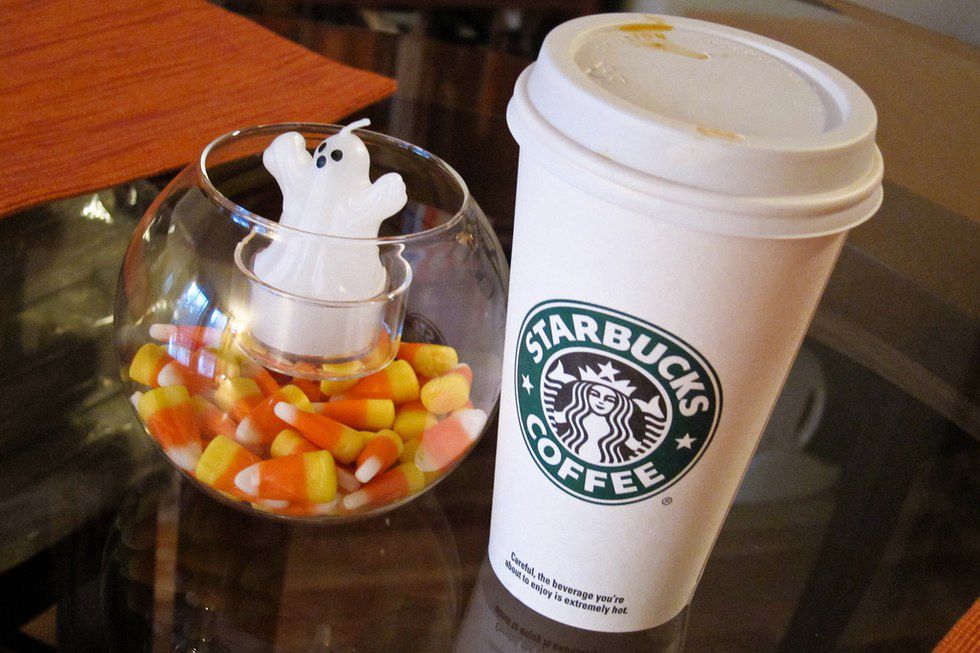 Ya know what? If you want a Pumpkin Spice Latte…order that PSL! It only comes around once a year, and yeah while it might get a lot flack for being ~*~basic~*~ it's popular for a reason. Don't let anybody stop you from enjoying what you like. Order that PSL!