You've known him since middle school, and became really close in high school over that tedious assignment for Spanish class that you ended up winging. Or maybe your parents have been friends since before both of you were born; or maybe the good old story of girl meets wonderful guy and goes on a date that makes her blush for a week. Regardless of how your relationship started, over time, you and your boyfriend became ridiculously close. So close, in fact, that you probably know him better than anyone else, or have a secret language, or maybe share, like my boyfriend and I do, some of the following:
1. Speaking Without Actual Words
You might have developed this ability over disagreements in which you can't find words but your death glare and your demeanor convey your message, or over romantic picnics on the beach, or what have you. You two can communicate with only a glance, what a regular person covers in a paragraph. It's almost as if you can sense his thoughts, moods, desires, and aspirations, by looking at his face. Or at the very least, you can translate the grunting that passes as words while his eating.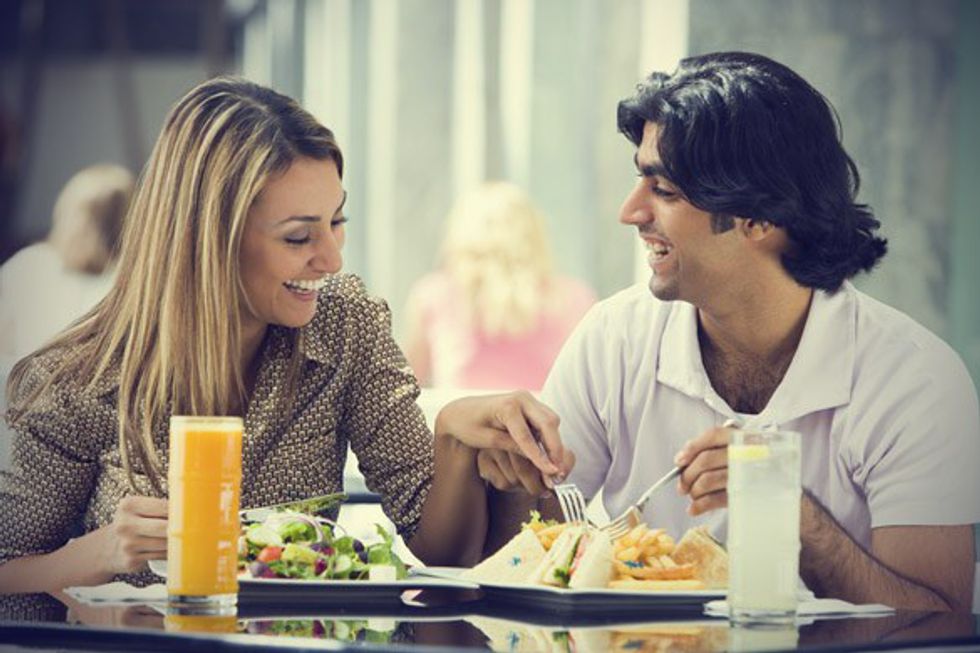 2. Netflix and Chill
Long gone are the times when date night meant getting all dolled up and going out. These days, you and boyfriend enjoy long walks from the kitchen to the living room. Your biggest concern is whether to eat popcorn or ice cream while you watch the latest Netflix original series. You both put on your PJs, you rest your head, or maybe your feet, on his lap and easily chat over the show about everything and anything or stay in perfect silence. Either way, Netflix and Chill is the perfect date.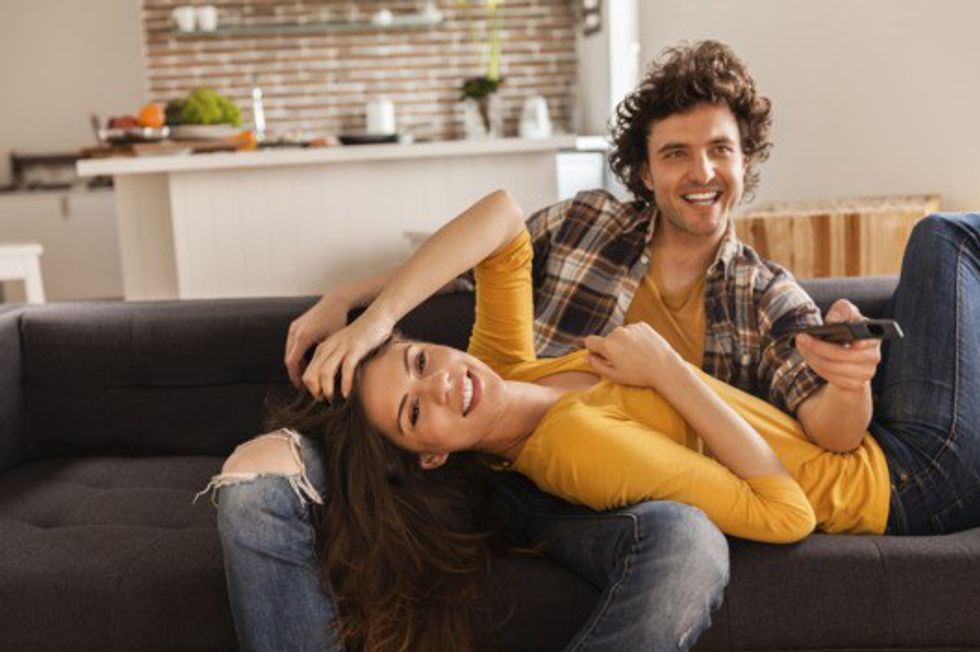 3. The Fast, The Furious, The Fabulous!
Your boyfriend trust you completely behind the wheel, so much so that you are the one that drives you two around. Hahaha. Just Kidding. He is still terrified. Nonetheless, he trusts you enough that you are designated driver and he is designated DJ. The days of him picking you up at home are far behind you, and you are perfectly okay with it.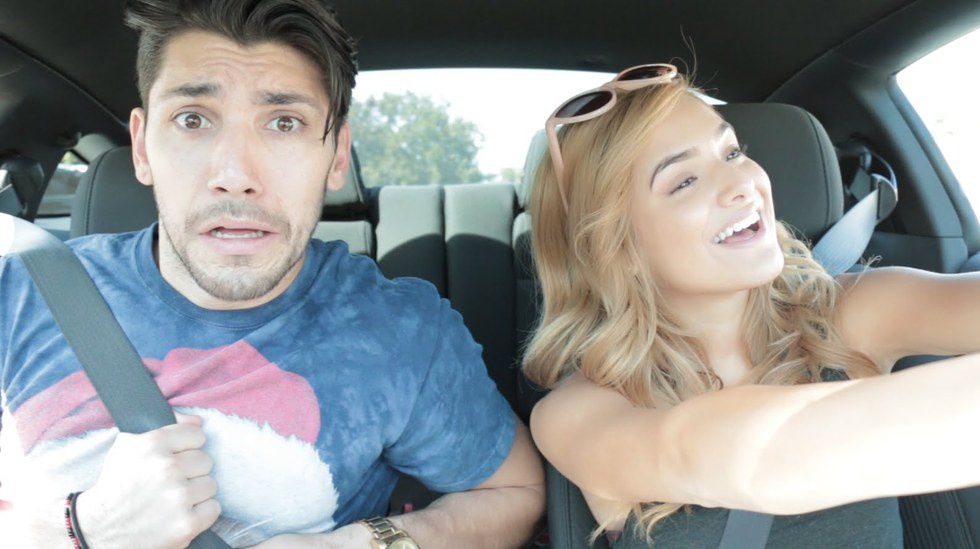 4. Check, Please!
Much like driving, you too pick up the tab sometimes. You do not mind, in fact, you rarely notice. The fact is that, just like you would not mind paying for your BFF's latte at Starbucks, you do not mind paying for your boyfriend's food. You know the truth, he is no less of a gentleman or man because pay for stuff. You just like to treat him to nice stuff.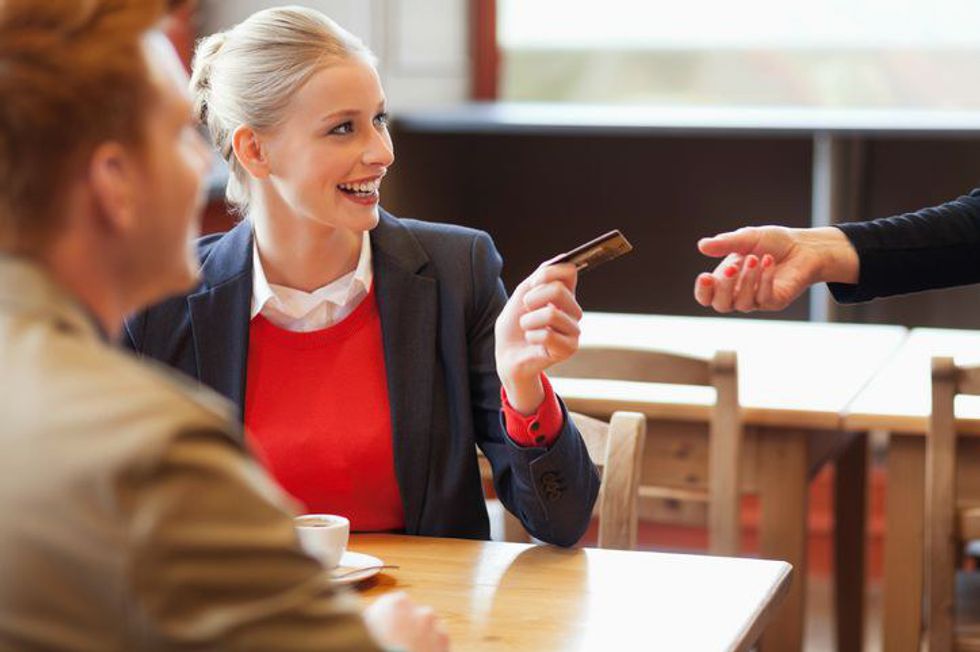 5. Fighting and Other Abnormalities
Now, I am not saying that fighting is rare. No, no. I am saying that the way in which you fight has mutated into some very strange exchange. You feel like screaming your lungs out, and running into his arms all at the same time. In the end, you probably crawl onto his lap, pout at him like a spoiled brat, and call him an idiot. He either stays quiet, or says something along the lines of "yeah, I know."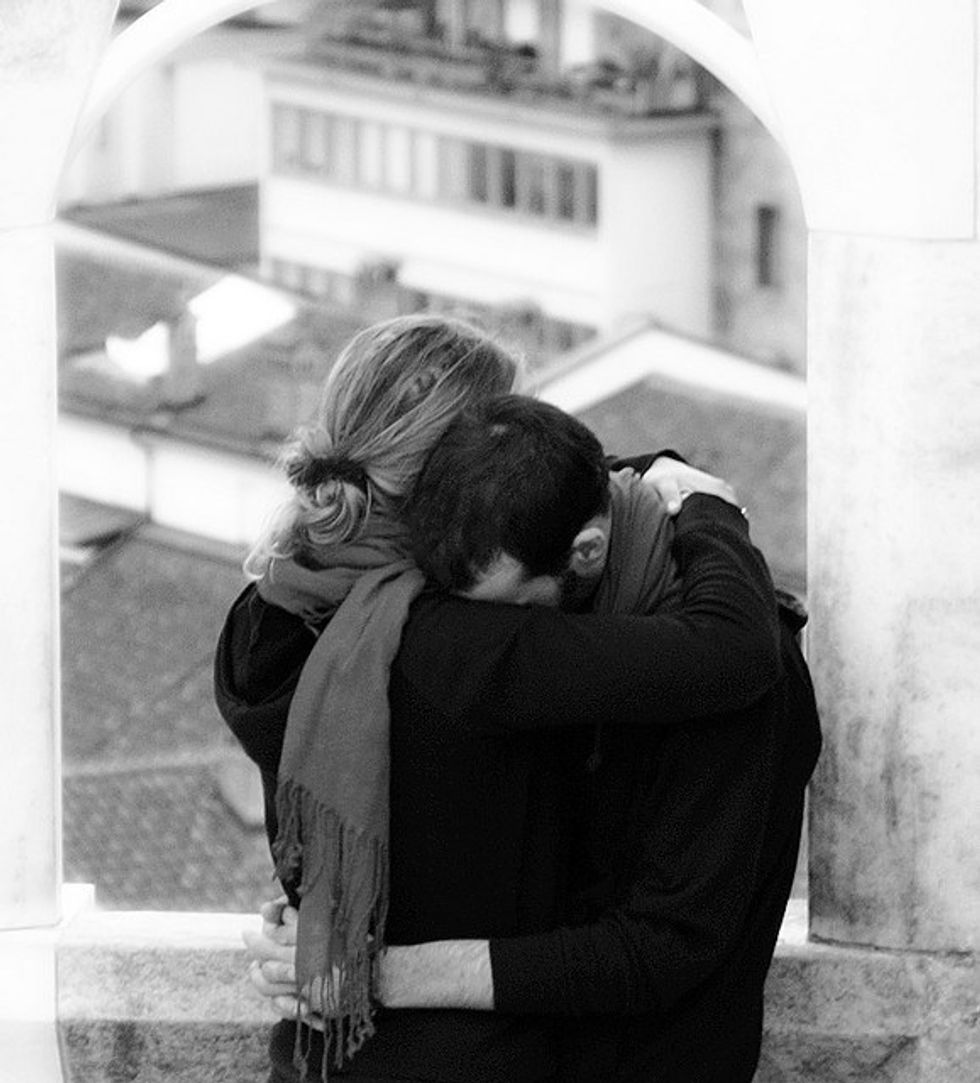 Photo Credit
6. We're Going Shopping!
I do not care about what anyone else says, going shopping with your BFF boyfriend is the most fun shopping experience. I am not saying that you going shopping with the girls is not fun, but there is nothing like having a male opinion while in the fitting room. Also, nothing quite compares to seeing your boyfriend's eyes go wide when you try on that beautiful dress. "Woooow!" yeah, that is right, Mr. You, I look fabulous.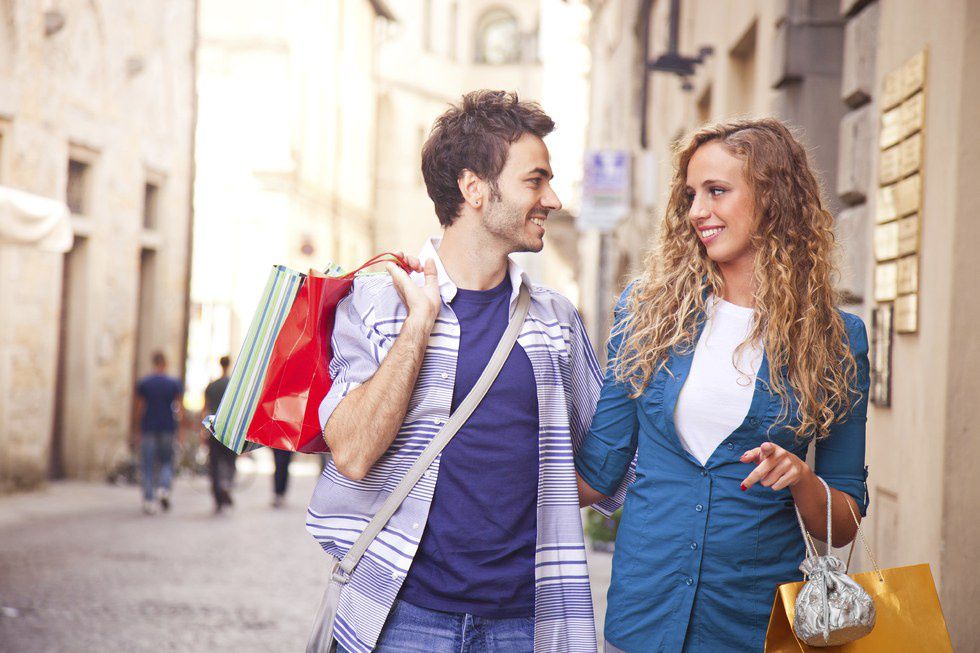 Photo Credit
7. Being Silly Everywhere
This is yet another great side effect of you and your boyfriend being BFFs. There is absolutely no limit to the amount of idiotic things you two can come up with in public. There is also no limit to the amount of tears from laughter that you both shed. You do not take things too seriously and enjoy life like a pair of happily in love idiots. The best part? You both live for these moments.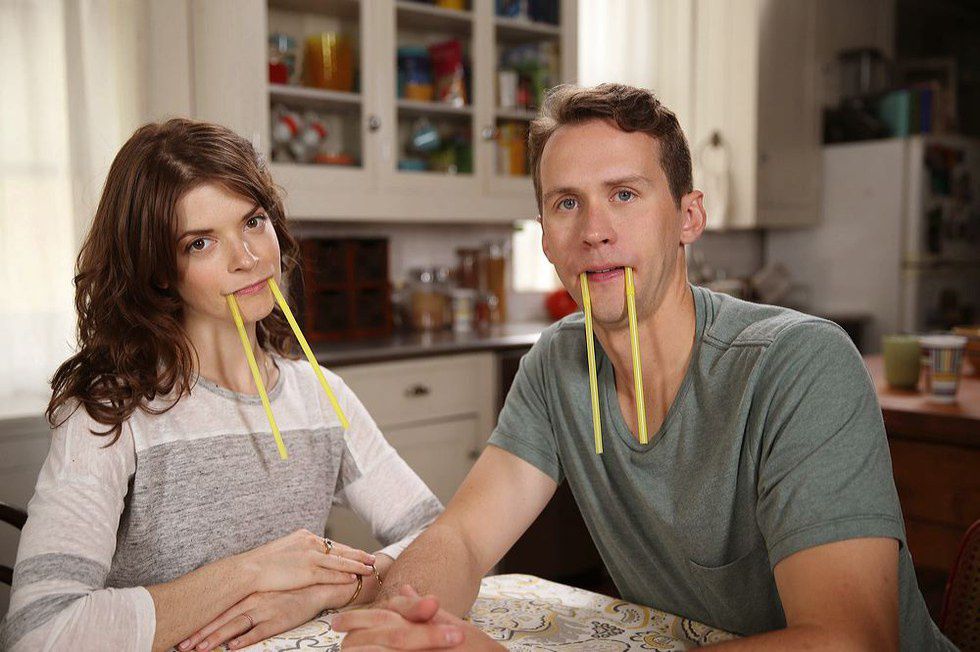 Photo Credit
8. Secret Handshakes: Get On Our Level
You had no idea of the monster you were creating that first day that you two shook hands in a different manner than the traditional way. At this point your handshake probably includes a back flip and funky noises. While some people might think that it is lame and make comments such as: "This is not middle school, you guys", you two don't care. Your inner children and incredibly happy being goofy together. Deal with it, World.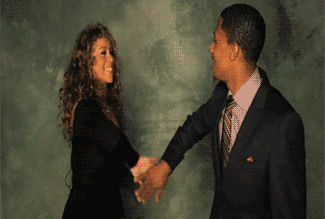 9. So, What? What Do You Think?
This is a dead giveaway that you two are best friends. The advise you get from your boyfriend should be right up there with the one you get from your mom and your girl best friend. Like the two people previously mentioned, your boyfriend has nothing but love for you in his heart. He wants what is best for you, that is why his remarks are so priceless. Appreciate it. If he says anything at all, it is because he cares.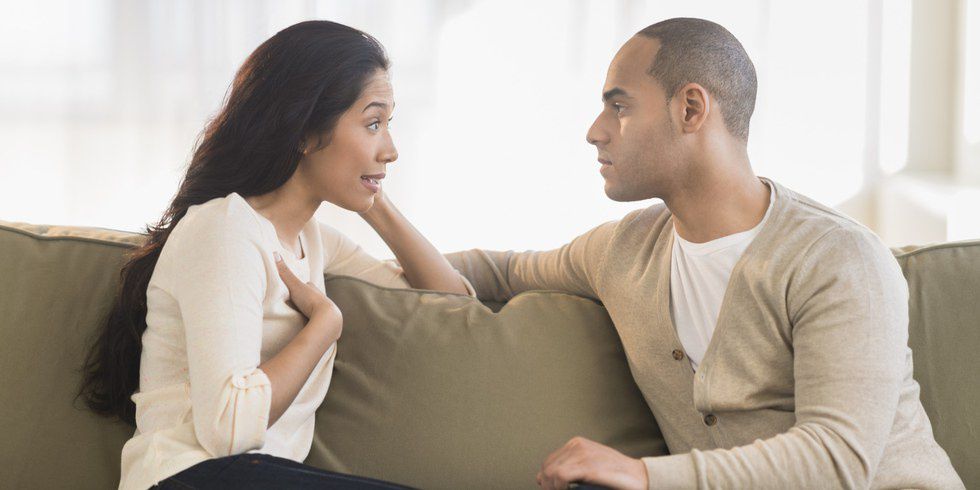 10. He Is Your Unconditional Support
From you being in the least desirable days of the month, to being stressed because of school, your boyfriend is your number one cheerleader and supporter. He sticks through the worst to get to the funny jokes and the laughter. You love your girls, yes, but sometimes you just need your guy and endless cuddles; he knows it, you know it, and so does everyone else with a pair of eyes in their skull.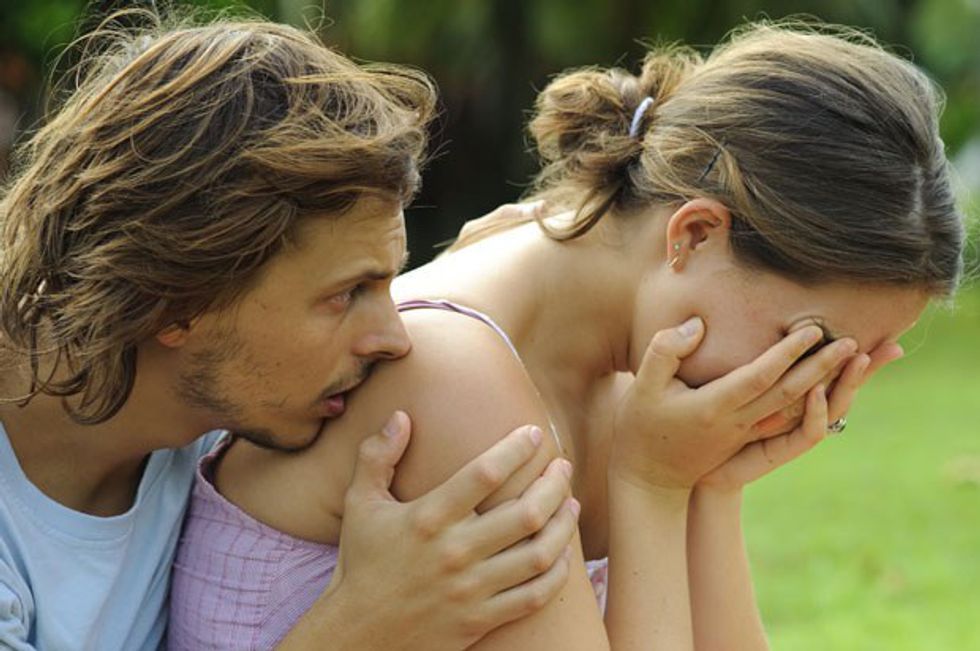 Photo Credit