As a Central Hardin High School alumna, there are a lot of things that are unique to Central. There's no other place I would have rather spent the last four years of my life. Central Hardin has provided me with fond memories that will last for a lifetime. But there are a few things that I will remember the most as a 2016 Central Hardin High School Graduate.
1. How fun the talent shows were.
Someone ate gummy bears off the floor once... Central also wins the award for best closing act! The principal, Tim Isaacs always sings at the end. Very special!
2. Listening to Raging Fire by Philip Philips for weeks on end.
All in preparation for the Lip Dub competition that an entire class was cancelled for just to film. Even though we didn't win, we bonded as a school community over something that everyone could enjoy.
3. Senior field trip to Atlanta
Four buses and almost 200 students made for an interesting long-weekend. From an amusement park to a zoo to the famous Coca-Cola museum, it's safe to say the Class of 2016 went full out tourist in Atlanta!
4. Senior movie night
Ah, The Goonies. A classic movie to describe a classic class. This was the first of many "senior activities" that culminated in a fantastic year.
5. Senior sunrise
Who doesn't love free Chicken Minis from Chick-fil-A? Watching the sunrise with your class in the freezing cold was something that we'll all remember.
6. Pep rallies
How awkward was it when your sport was called and you had to go and stand in front of the whole school? Oh well, it was nice to get some recognition and who doesn't like getting out of fifth block?
7. PROM!
The Prom committee really stepped it up for our year. The decorations were actually really cool and they made Pritchard actually look nice (well, as nice as it can be). But the decorations aren't what make prom special, it's all the wonderful people you go with!
8. Senior sign
They tried to keep us down, but somehow it never worked. For those of you who don't know, Senior Sign is an annual party thrown every year on the night before the last day of school. You wear white t-shirts and sweatpants and go spray paint each other all night, then go to school on the last day. Even after rules against it were imposed, there was no way the junior and senior classes were going to let this tradition die.
9. Bomb threats from freshman year
Bomb threats. Enough said, right? We spent hours just sitting outside on the football field or standing in the parking lot. After about three threats, it got pretty old.
10. Graduation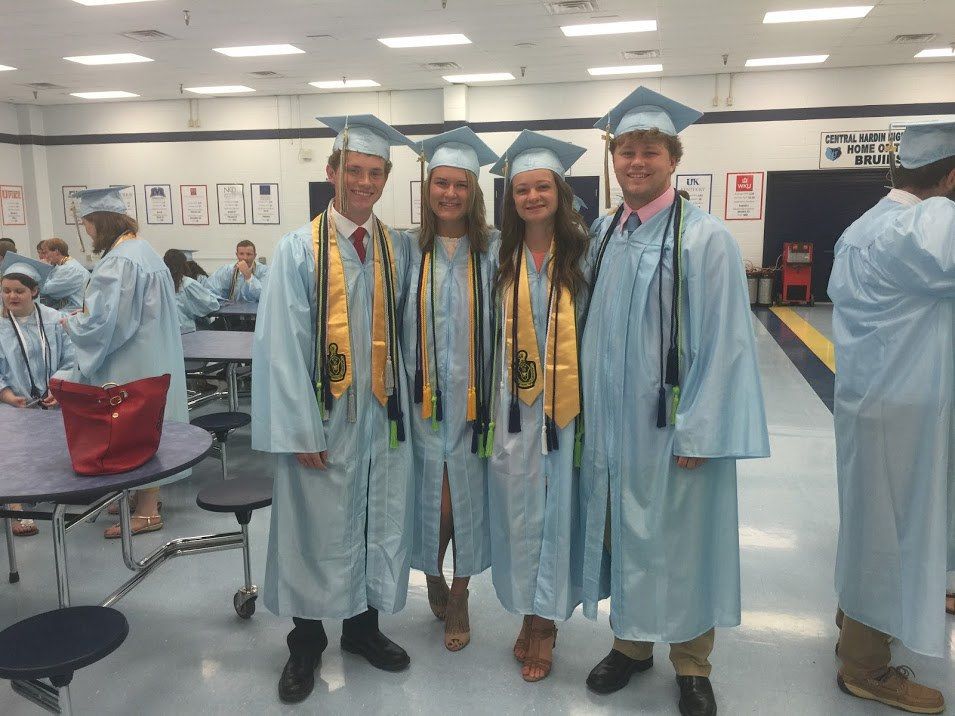 Why even go to high school if it's not to graduate? Graduation was a special time where we all would be together one last time. As emotional as it was, we were all happy to finish high school with the best class.