Horse riding has always been something on my dad's side of the family. I do not take riding for granted. I love riding. It comes naturally to me. My family history is huge in horse riding. Here are 10 reasons why I am a horseback rider.
1. Horses are our escape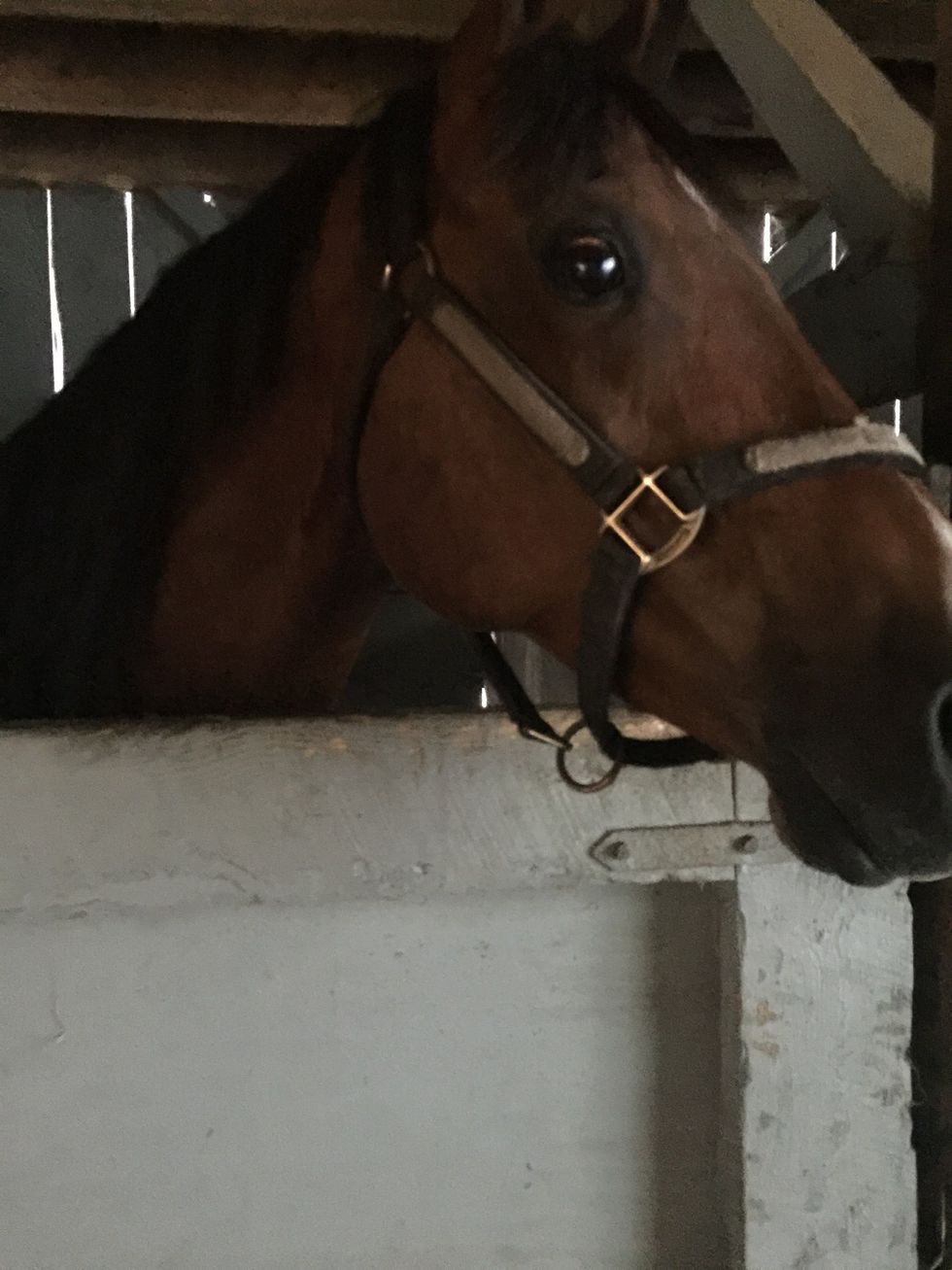 When you're riding on a horse, all of your fears, anger and stress go away.

2. Horses are lifesavers from your boys.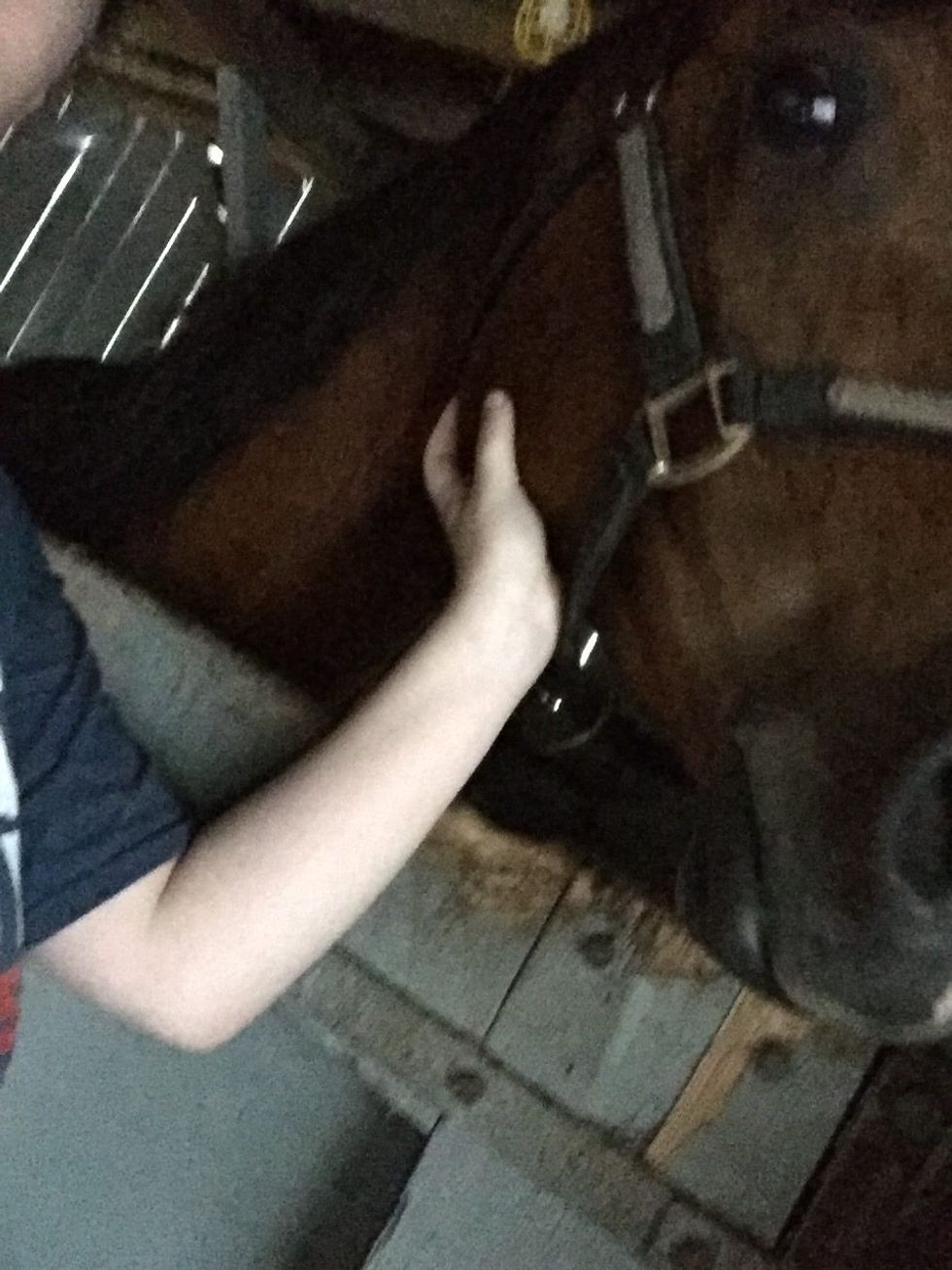 If you ever get a guy and they do not treat you right, go back to your horse, they cant hurt you. OR when a man says he doesn't like horses...boy...bye. If you're a man, you better appreciate your woman being a horse rider...damn it.

3. Riding comes naturally.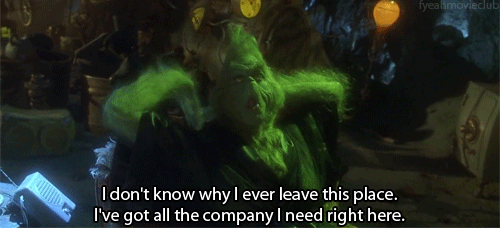 Riding for anyone can come naturally or it takes practice. For me, it came to me naturally! I have always loved riding and still love riding to this day.
And I'm not sorry...
I wouldn't leave the barn...
4. Riding can be for traveling
I know you are thinking of the Amish, but most people use their horses to get around, maybe even down the road. Amish people aren't the only ones with horse-drawn travels.
5. Barrel Racing
Barrel racing is one of those things where you can just be happy because your horse knows just what to do. However, you are in charge still! Barrel racing is one of those things where you can be in the horse shows and be on TV.
6. Horse show on TV.
Every year on Thanksgiving, there's always a horse show on television! I watch it every year! If you're a rider, you know what I'm talking about!
7. Any song about horses
Now, I couldn't leave you here with all of these reasons without songs...right? Well, here are the best songs about horses:
Reba- Just Like Them Horses.
Brooks and Dunn- Cowgirls Don't Cry
Garth Brooks- Wild Horses
George Strait- Cowboy Rides Away
George Strait- Troubadour
George Strait- Cowboys Like Us
Toby Keith- Beer For My Horses
Big& Rich- Save A Horse.
Taylor Swift- White Horse.
8. History in the family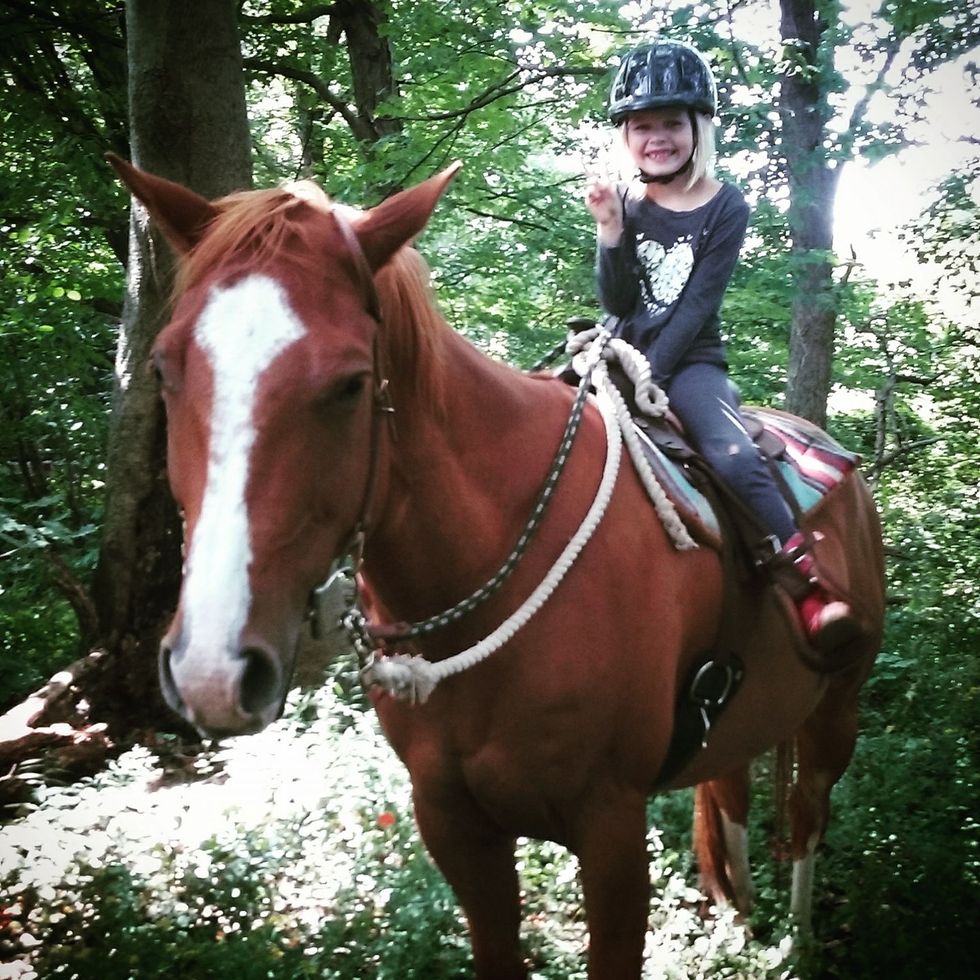 As you noticed in the photo of me riding and the picture above of my cousin, It runs in my family.
Everyone on my dad's side is a horse rider. I guess it comes naturally. It's in the blood.
9. Just keep on riding.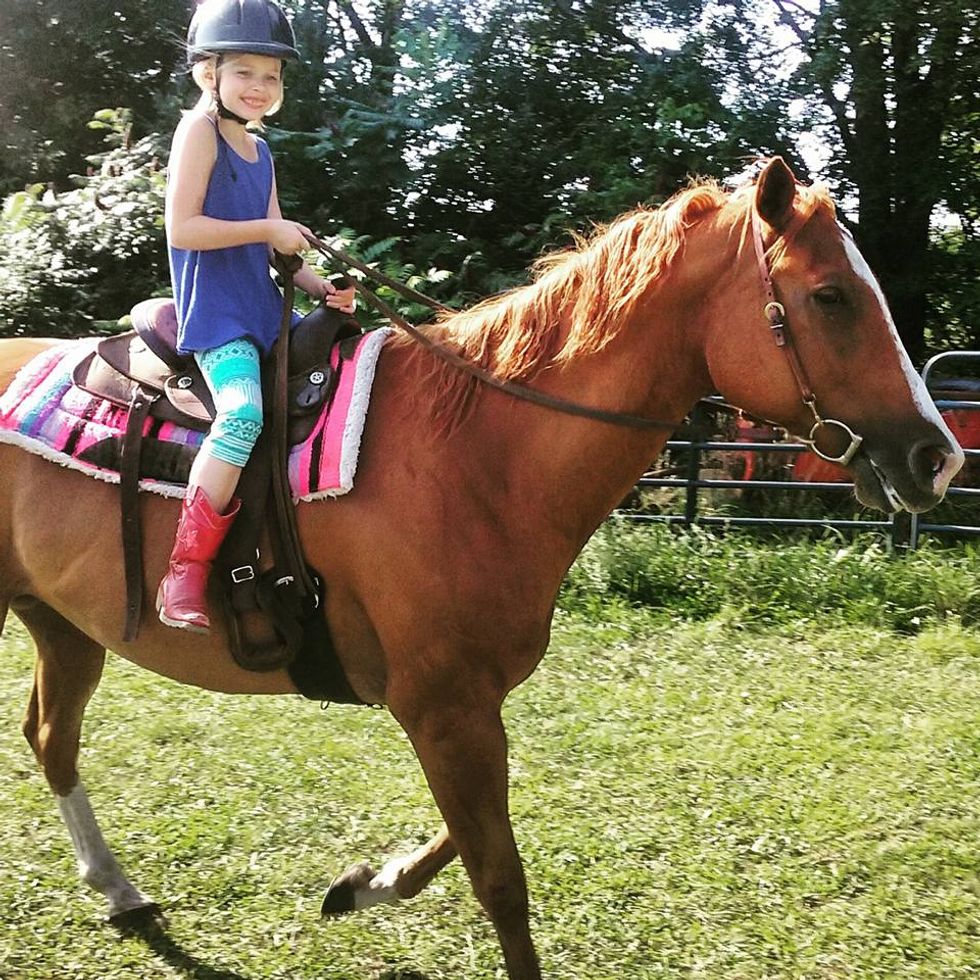 Horses can be anyone's best friend. Enough said.