After 7 years, 8 seasons, 2 branch-off series, and over 100 episodes, it's safe to say that "RuPaul's Drag Race" is a hit. Most people know who RuPaul is or have at least heard of him, but not everyone has caught on to the phenomenon of drag. "Drag Race" quickly became one of my favorite shows, and I think a lot of people would appreciate it as well. Here are 10 reasons why I think everyone should watch "RuPaul's Drag Race" (or at least give it a shot).
---
1. The drama.
In every reality TV show, the drama is always one of the most exciting and integral parts. Although they can be a petty and overused ploy to attract viewers, drama and controversy are also extremely effective. Just imagine 14 ambitious men dressed as women competing against one another… tensions can get pretty high. Add droopy false eyelashes and running mascara to a heated argument and you have an intense but also hilarious moment. From Shangela's iconic "you'll never be glamor" rant to Laganja's "I FEEL VERY ATTACKED" breakdown, the drama never gets old and is always entertaining.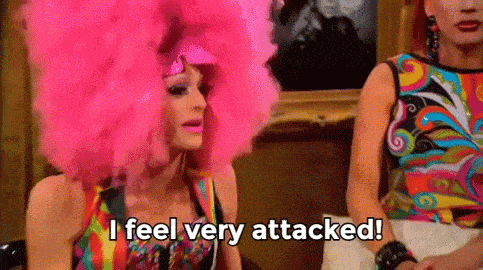 2. The guest judges.
There's something magical about seeing some of your favorite celebrities make an appearance on one of your favorite shows, and it's even better when they have an active role as a guest judge. Ross Mathews and Carson Kressley have both served as semi-permanent judges on "RuPaul's Drag Race," which adds an extra flair to the show. However, my favorites are always the surprise celebrities that appear out of nowhere. Khloé Kardashian, Paula Abdul, Olivia Newton-John, Gigi Hadid, Todrick Hall and (my personal favorite) Ariana Grande have all made an appearance on the show, and that's just the tip of the iceberg.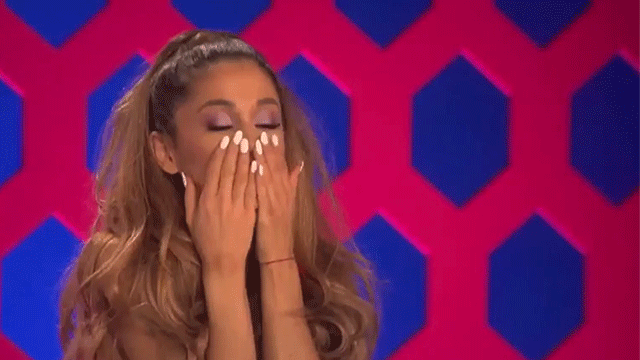 3. The fashion.
One of the most important parts of good drag is the outfits, and boy (or should I say girl?), does this show deliver. Every episode ends with a themed runway, which means each queen has to put together (or sometimes even design and construct) an outfit that fits the theme and also looks amazing. From authentic designer gowns to homemade trash bag dresses, these queens know how to serve a look. On top of wearing these outfits, they also usually have to use pads to add curves to their bodies and/or wear corsets to cinch their waists. They have to 100 percent commit to their outfits. Two Season 7 queens, Violet Chachki and Miss Fame, were even featured in Vogue Italia. If you like "Project Runway," just wait until you see what these drag queens are capable of.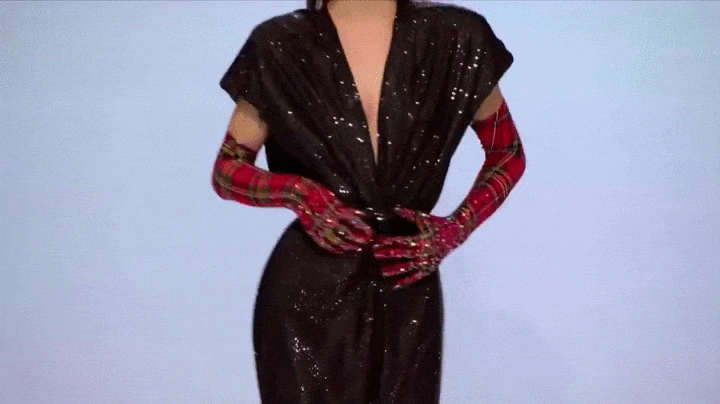 4. The lip syncs.
Performing lip syncs is one of a drag queen's most essential duties. If you go to a local drag show, pretty much every queen is going to lip sync; it adds to the illusion of being a female impersonator. In the show, lip sync battles are used as a showdown between the bottom two competitors each week. The two queens who did the worst have to "lip sync for their lives" as a last chance to impress the judges and save themselves from elimination (the show "Lip Sync Battle" is totally a rip-off, by the way). This is when the queens pull out all the stops: outfit removals, double wig reveals, jump splits, death drops, you name it. Based on how the lip sync goes, anything can happen. Sometimes both competitors are sent home and sometimes both are saved. Whenever RuPaul makes up his mind, he says "shante, you stay" to the winner and "sashay away" to the eliminated contestant, and those phrases never get old.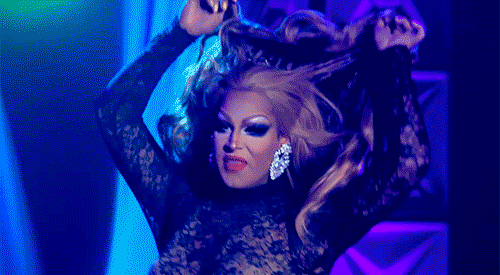 5. The phrases and sayings.
RuPaul is the master of coining phrases and making up puns. Each episode is filled with funny sayings, such as "sashay away," but my favorite catchphrases are always the ones that carry a more serious and heartfelt message. At the end of every episode, Ru says "if you can't love yourself, how in the hell you gonna love somebody else?" This message of self-love and acceptance has slowly nuzzled its way into my life, and sometimes I even catch myself replaying that quote in my head. In RuPaul's song "Born Naked," he says, "we're all born naked and the rest is drag." This means that outside of who we are as a person and how we are on the inside, everything else is almost a performance: our clothes, our makeup, and the way we present ourselves in general. Even though "RuPaul's Drag Race" is a show that primarily focuses on appearance, Ru himself is constantly reinforcing the idea of internal beauty and security.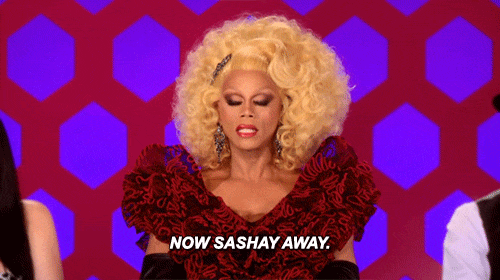 6. Snatch Game.
Snatch Game is arguably one of the most anticipated and exciting episodes of every season. It's a challenge where each drag queen has to pick a celebrity to impersonate in a parody of the classic game show "Match Game." The whole purpose of the challenge is to be funny and stand out from the rest of the contestants. As you can expect, some pretty crazy and hilarious things happen. Drag queens have impersonated Judge Judy, Paula Deen and even Little Richard (for the record, nobody can top Chad Michaels as Cher). Sometimes the impersonations are horrible, sometimes they're spot on, but they're always entertaining.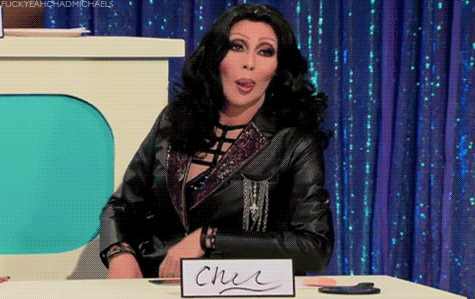 7. It's an art form.
As we all know, drag queens are men that use makeup, hair and outfits to masquerade as women. This means that they essentially have to use makeup to disguise all their masculine features, including their jawline, forehead, chin, nose, cheekbones, and so on. If you thought contouring was hard, imagine the complexity of drag makeup. On top of that, a lot of drag queens go above and beyond to create true works of art with cosmetics. They use their faces as a canvas and paint masterpieces with makeup. Additionally, a lot of queens design/sew their own outfits and costumes, style their own wigs, and use padding to add curviness to their bodies. These men are essentially turning themselves into a living optical illusion, and it takes a lot more work than you might think.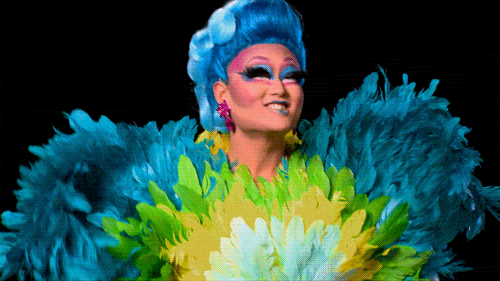 8. It showcases diversity.
In a community that is already relatively small, it's important to accept anyone and everyone willing to be who they are. There are queens of every race, creed, culture and background imaginable. Drag itself is diverse as well. There isn't just one singular type of drag: there are comedy queens, butch queens, fishy queens, pageant queens, artsy queens and so much more. If I've learned anything from the show, it's that differences are what make us stronger and more unique. There's no need to blend in when we were made to stand out. An art form like drag isn't meant to be limited to being a one-dimensional medium.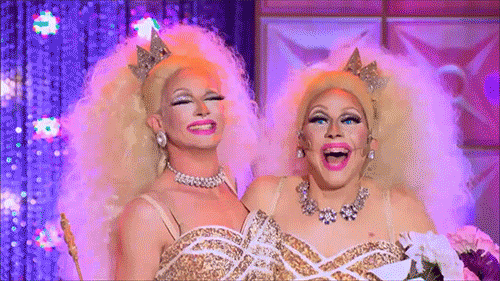 9. It blurs gender lines.
Gender discussion has been a hot topic lately, and "RuPaul's Drag Race" has always been a platform for the discussion and evolution of gender identity. Most drag queens are simply men that enjoy dressing as women for performance; some queens go even further, explore the ideas associated with the different genders and try to push the boundaries of gender identity. There have even been contestants on the show that later come out and voice their transgender identity. Drag is a type of self-expression that is never limited to any single gender or identity.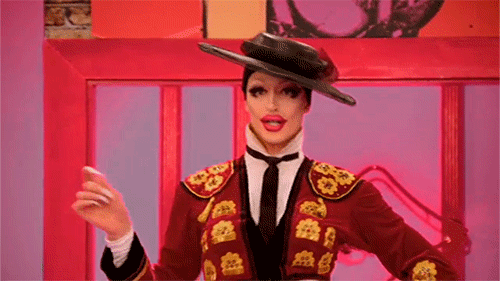 10. The community.

I have never seen a TV show unite people more than "RuPaul's Drag Race." People from all walks of life enjoy the show because, at the end of the day, it's a show that's entertaining and preaches messages of acceptance and love. Even though it's tailored for the LGBTQ+ community, it's open for anyone to enjoy. All of the aforementioned reasons contribute to making this show an inclusive and entertaining competition for any audience. Outside of the show, drag queens in general bring excitement and happiness to peoples' lives on a daily basis. Everyone should appreciate the dedication and talent it takes to do drag, and a great place to start is "RuPaul's Drag Race."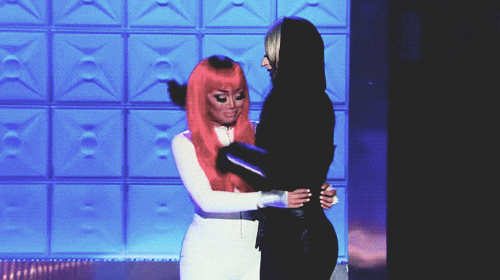 P.S. Here's an extra GIF of Naomi Smalls just because she's my favorite.