College students tend to have a love-hate relationship with syllabus week. On one hand, it's a week with relatively light work (if any) to do. On the other, you're back to school after a month long break of doing absolutely nothing. Here are 10 professors that any college student will recognize from syllabus week.

1.) The professor who talks about the syllabus for ten minutes, and then starts class.

What sort of person are you? It's syllabus week, don't make us do actual work!
2.) The professor who talks about the syllabus for ten minutes, and then says you can leave.

90% of the time, this is the best possible outcome of syllabus week. The 10% comes in when you spent more time walking to the building where the class was held than you did in class.
3.) The professor who tries to incorporate jokes into their syllabus in an effort to make their students think that they're cool.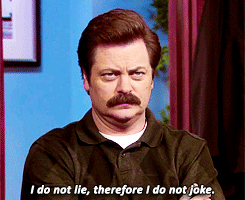 We get it, you're clever. You're protesting against aging. You're young at heart. But really, you don't need to try and make jokes to win us over. We'll either love you, or we won't.
4.) The professor who tries (in vain) to tell people that all lectures/discussions are mandatory to passing the class.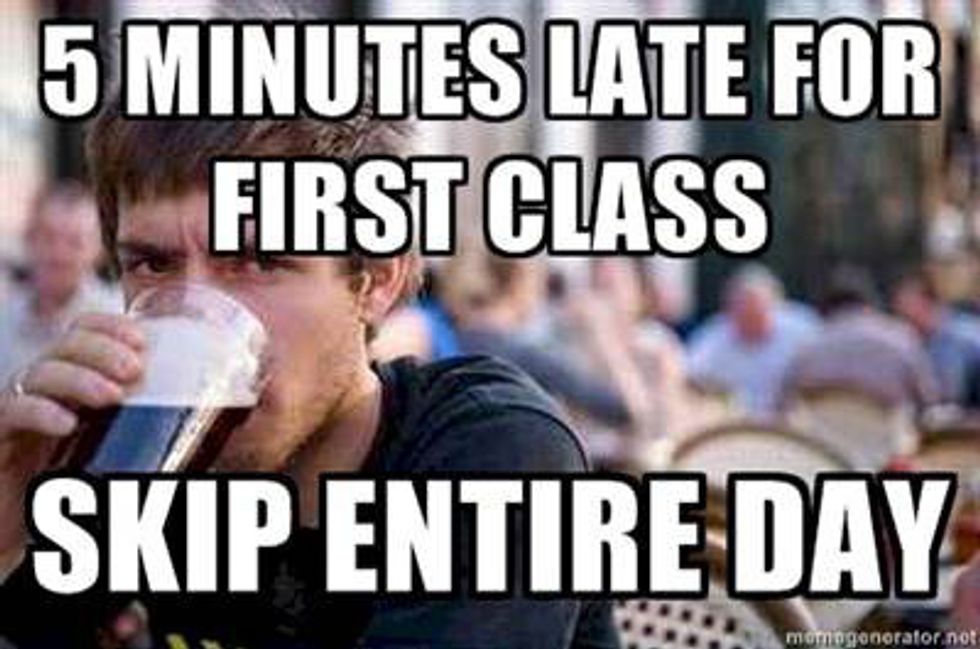 Honestly, that's never going to happen. Someone, somewhere along the line will need to miss a class or two, and I can almost guarantee you it won't result in them failing the class.
5.) The professor who says "this may be a 100 level course, but that doesn't mean you'll have 100 level coursework".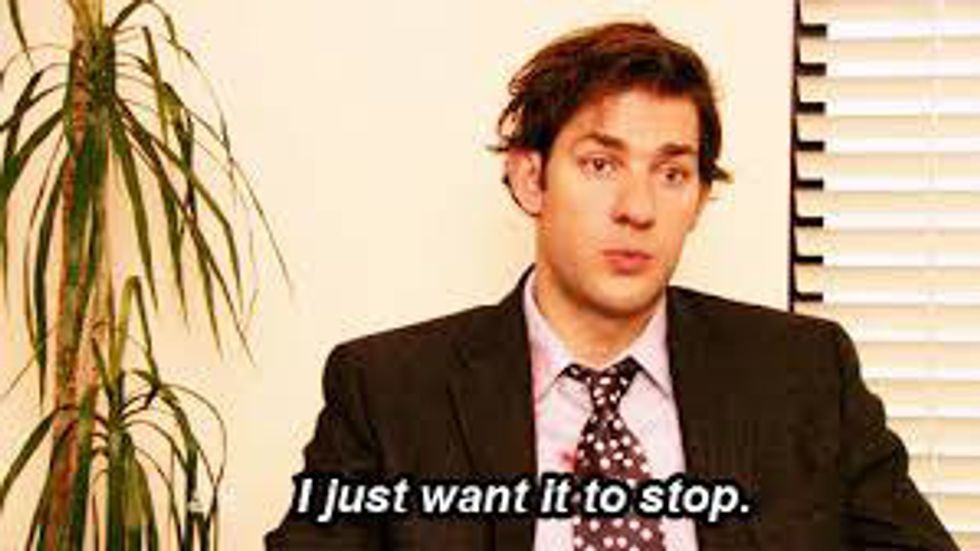 WE KNOW THIS IS COLLEGE AND THERE'S A MORE CHALLENGING WORKLOAD DON'T RUB IT IN.
6.) The professor who claims to hate whatever online education platform your school uses, and refuses to utilize it.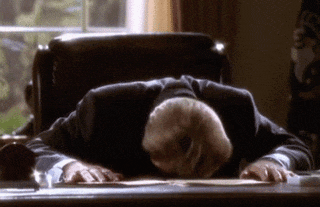 God bless the TAs who understand our plight and put everything relevant online for us. Honestly, if we as students have to use it, please have the decency to make our lives just an iota easier and use it too.
7.) The professor who references a textbook that they never mentioned you would need.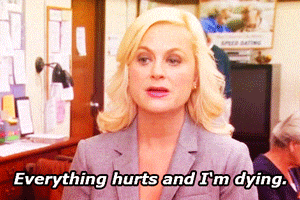 THANK YOU FOR NOTHING NOW I HAVE TO ORDER A TEXTBOOK LAST MINUTE
8.) The professor who tells you "there will be NO electronics used in this class" and then gives a statistic about handwritten notes and learning retention.


If I had a dollar for every time I've heard that you learn better when you write things down than you do when you try to type notes, I'd be seriously rich. Rich enough to hold my own study about percentages of students who listen to the statistic about learning retention's relationship to handwritten notes.
9.) The professor who assigns homework on the first day.


Who made you so cruel and bitter that you wanted to torture poor, innocent students? What did we do to deserve this?
10.) The professor who tells you good stories about himself/herself.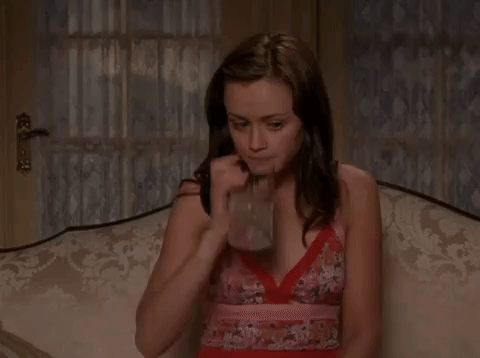 WHAT A CHAMP. Thanks for making this week bearable, and not droning on about econ and chemical imbalances for an hour on the first day of class.
You only have one sylly week a semester, so enjoy it while you can, and then cry. Because if there's one thing that you've learned in college, it's that step one is to cry about it.