We are roughly one month into the new school year now. It's around this time that college students start to get overwhelmed and stressed out. Giving into escapism in order to take a break is a rut that too many of us fall into when we're stressed. Escapism allows us to dissociate from the world, but never offers us true rest - and it's far too easy to get stuck in a world outside of reality once we cave into this coping mechanism. We all still need to take breaks, just in more productive ways. Here are 10 ideas to help you have a more productive, and more restful, study break!
---
1. Read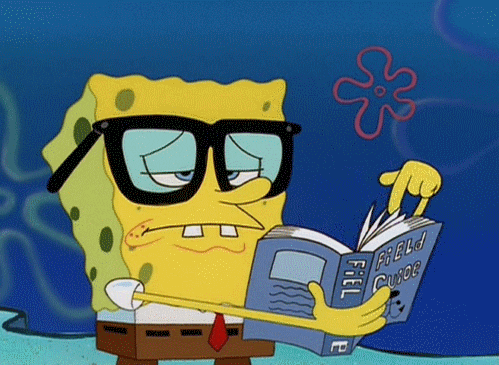 Giphy
Reading allows us to escape our reality by putting ourselves in someone else's. The escape from the world around us eases our minds and calms our nerves. Plus, reading expands our vocabulary, improves our writing, and enhances our social skills. Take a break from reading your boring college textbook and pick up something more interesting!

---
2. Talk to a friend - and stay off of social media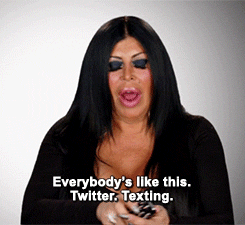 Giphy
It's easy to want to get caught up in social media as soon as we're ready for a break. However, social media doesn't really help us interact with others. In reality, it can actually stress us out more to watch the highlight reel of our friends lives, while we're stuck in the library studying. Instead, talk to a friend. Preferably in person, but Facetime, phone calls, or texts work too. Talking to a friend, especially when we're overwhelmed, can help us calm down and re-evaluate the stressors in our lives.
---
3. Plan your week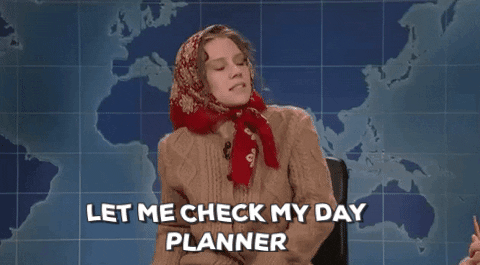 Giphy
Creating to-do lists and a plan for the week organizes our responsibilities and helps us stay on task. Often times, seeing what we have to do for the week and being able to check things off as we complete them gives us satisfaction and helps us calm down. Sometimes I will write down things I have already completed that day just to check them off in my planner. The act of writing to-do lists often helps people de-stress, and having a visual of the week helps to stay on track.
---
4. Exercise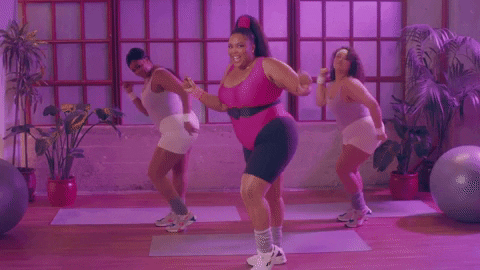 Giphy
Exercising releases endorphins that boost our mood, strengthens our bodies, and gives us energy. Yoga and kickboxing are both great forms of exercise that help relieve stress. Yoga aligns us with our bodies, focusing all of our energy on various positions and taking our minds off of the outside world. Likewise, kickboxing focuses all of our energy on our bodies, but releases built up frustration and stress through more physical motions.
---
5. Draw, paint, or color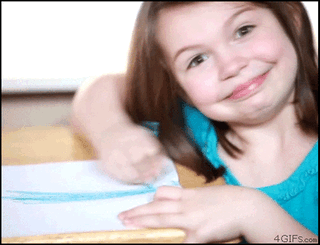 Giphy
Being creative isn't just for kids anymore! Drawing, painting, and coloring can be great stress relievers for adults, too. These artistic activities stimulate the areas of our brain that focus on motor skills, creativity, and senses, while allowing us to escape from our own worlds temporarily by taking the focus off of ourselves.
---
6. Go for a walk outside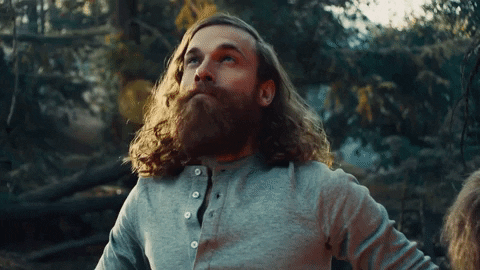 Giphy
Go get your daily dose of vitamin D! Walking releases endorphins, a neurotransmitter that boosts our mood. Additionally, this exercise, and the exposure to fresh air in particular, can help improve blood pressure and heart rate, while also giving us more energy.
---
7. Let your thoughts wonder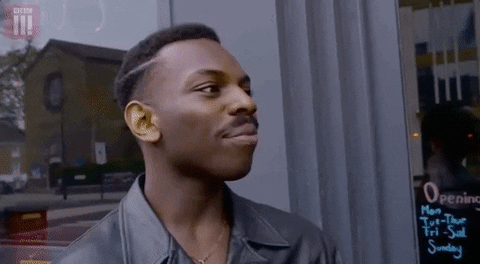 Giphy
Some may think that this goes with the above idea, but it's actually the opposite. While meditation focuses on your breathing with a clear mind, I am suggesting that you set a timer for maybe 10 minutes to just be alone with your thoughts. Most of us are so busy with so many different tasks that we don't take time to take inventory of how we are feeling. Even when we do have time, we fill our minds with TV shows and movies. We live in a world of distraction. Creating the time each day to assess our thoughts and emotions helps us take better care of our health - emotionally and physically.
---
8. Write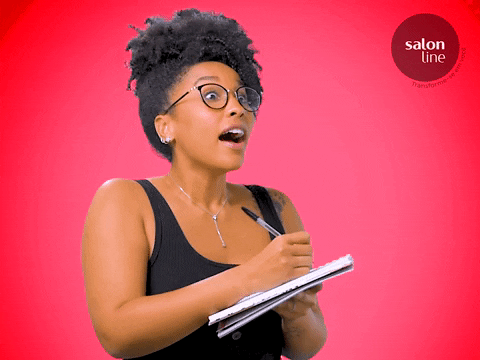 Giphy
Writing helps us regulate our thoughts and emotions by getting them out on paper. When talking to a friend isn't an option, this can be a good temporary substitute. Expressing our feelings through written words helps us clean or minds, focus, and get back to work.
---
9. Clean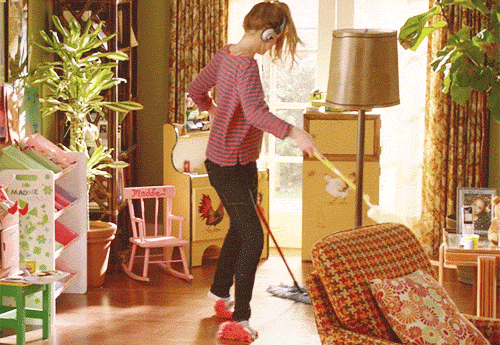 Giphy
Tidying up your space or deep cleaning your dorm room can both give you a refreshed mindset. Moving around activates your energy and refocuses your mind. Plus, it is much easier to be productive in a clean environment.
---
10. Take a nap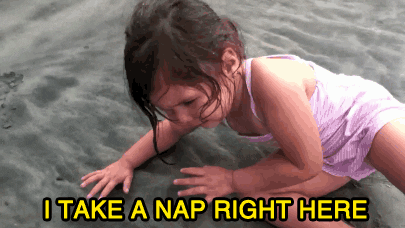 Giphy
Sometimes you just need the energy, and sometimes your brain just needs the break. For most individuals, the optimum nap duration is between 10 and 20 minutes. Anything beyond that and you risk disrupting a sleep cycle and waking up groggy. If napping helps you refocus when you wake up, then it is productive. Skip the coffee and rest for a few minutes.
---
Keep these ideas in the back of your mind for the next time you're overwhelmed and need a study break! I guarantee you will feel much more refreshed after completing one of these activities then you would after scrolling through social media for 30 minutes.