I have a love/hate relationship with Pinterest - yeah, I said it. I love to look for recipe ideas or any other crafty thing to do and, trust me, I find hundreds of things that I think, "Woah, I'd love to try that!" But, sadly, half of the ideas that I see on Pinterest never quite turn out the way that I either A. hope that they would turn out to resemble the Pinterest picture or B. somewhat look like it but end up tasting terribly. If Pinterest has ever steered you in the wrong direction like it has me a few times then you're in luck because here are ten of my favorite recipes that not only have turned out well but have also tasted incredible. So, prepare you're sweet-tooth for these ten pin worthy baking recipes!
1. Loaded M&M Oreo Cookie Bars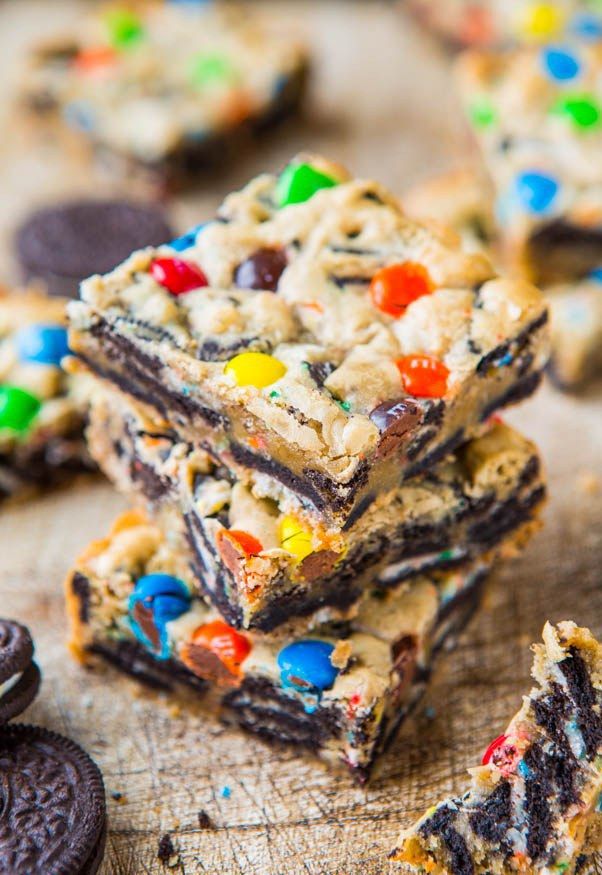 I still remember the first time I tried this recipe because it was actually that good. In fact, it smelled so good baking that we couldn't resist digging into these bad boys before the rest period had ended - needless to say the pan was clean shortly after. This Recipe is from Averie Cooks.
2. Cake Batter Chocolate Chip Cookies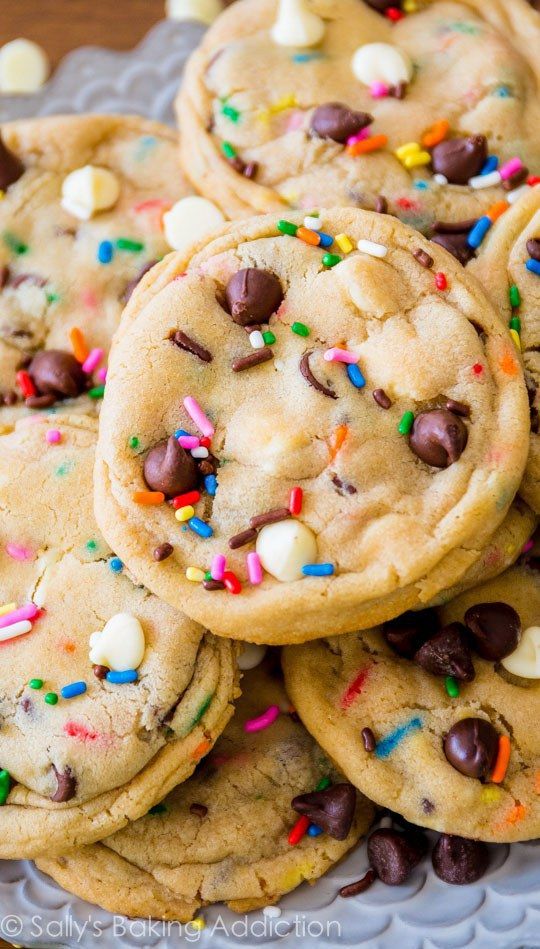 Chocolate chip cookies and cake mixed together? And they say you can't have your cake and eat it too. This Recipe is from Sally's Baking Addiction.
3. Pumpkin Streusel Bars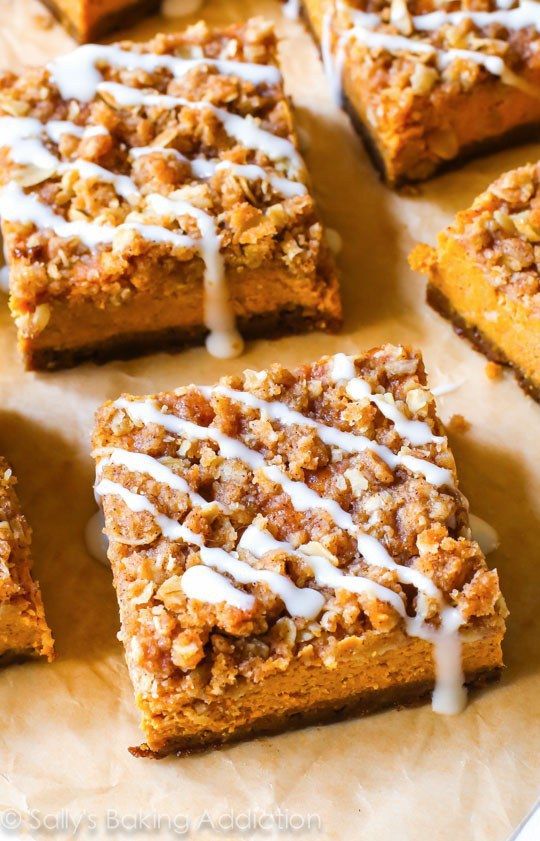 Fall weather is quickly approaching which means that pumpkin will be creeping its way into everything. This is one pumpkin recipe that I have to make each year and you should definitely add to your stash of pumpkin recipes, too. This Recipe is courtesy of Sally's Baking Addiction.
4. Iced Raspberry Danish Braid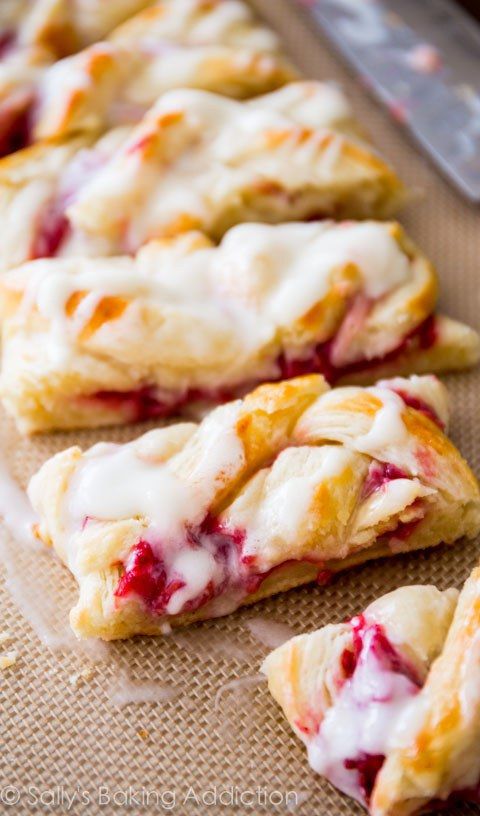 Not only is this recipe fun to make but tastes great as well. The Recipe is from Sally's Baking Addiction.

5. Strawberry and Peach Tart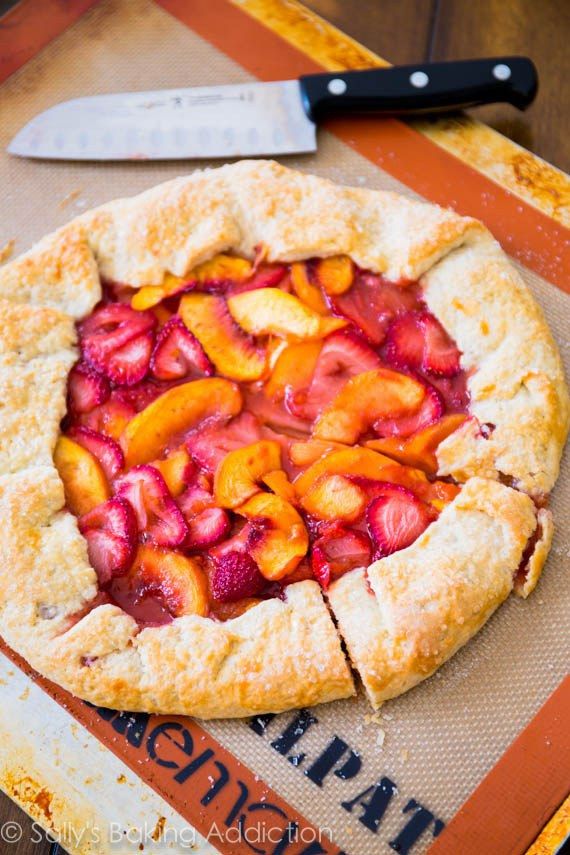 Strawberries and peaches are two of my favorite fruits so the fact that these two are combined to create one dessert grabbed my attention immediately. As it is with all of Sally's Baking Addiction recipes, I was not disappointed! This Recipe is from Sally's Baking Addiction.

6. Trillionaire Bars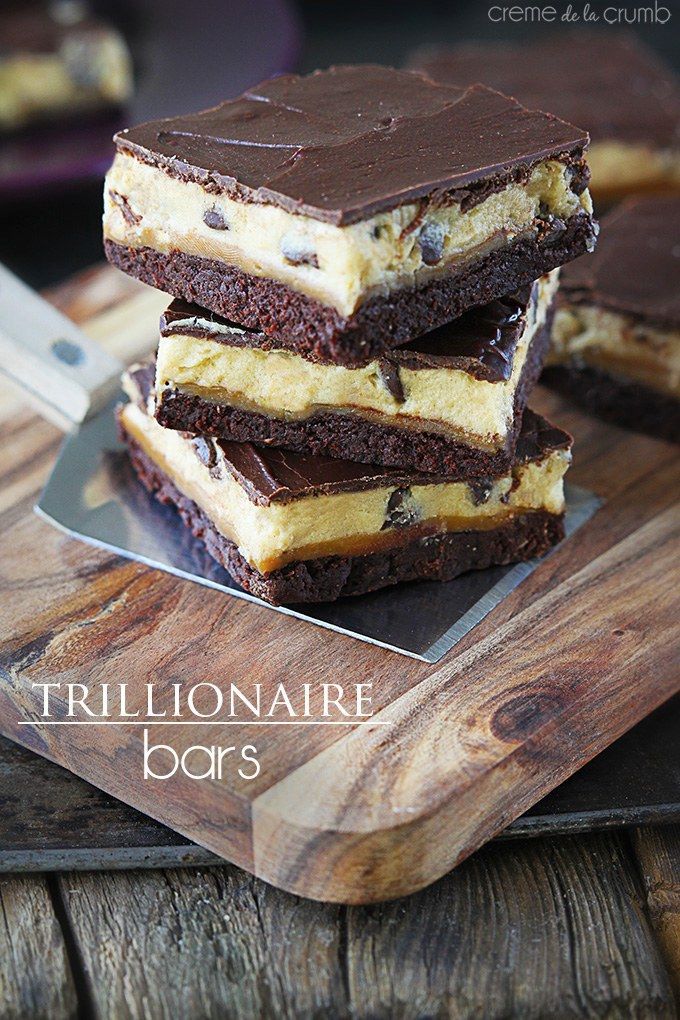 People say not to eat raw cookie dough but, hey, you only live once. And if the raw cookie dough kills me while eating these bars one day, I know I'll have died happily. This Recipe is from Creme de la Crumb

7. Salted Caramel Apple Pie Biscuit Bites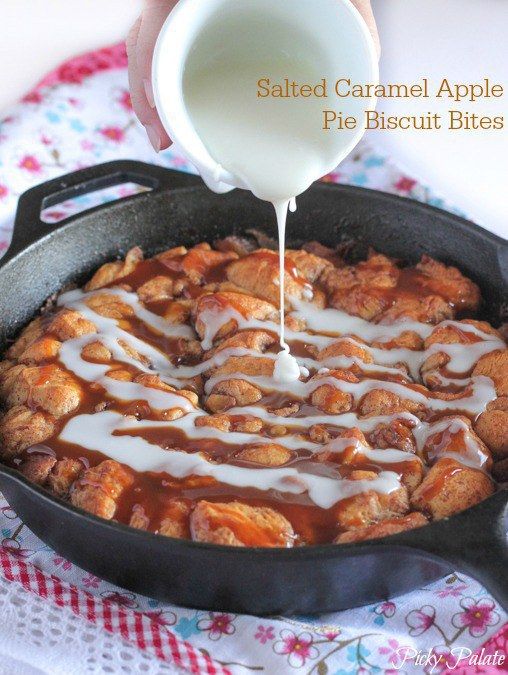 My favorite dessert turned into a breakfast food? Say no more, I'm in. Recipe is from Picky Palate.

8. Samoa Truffles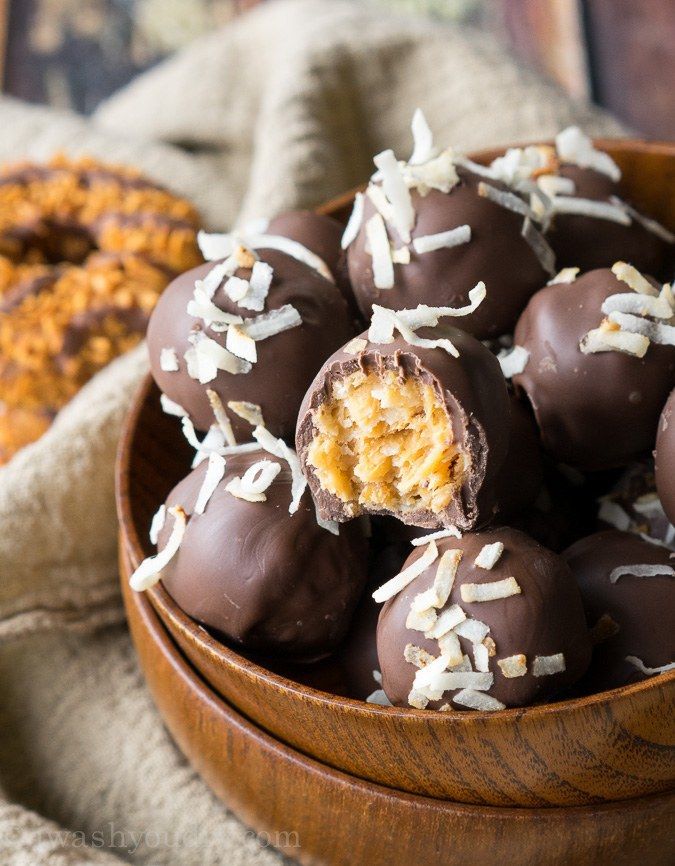 Girl Scout cookies don't last long in my family's house, but, thankfully, you don't need Girl Scout cookies to create these Samoa Truffles. This Recipe is from I Wash, You Dry
9. Reese's Peanut Butter Bar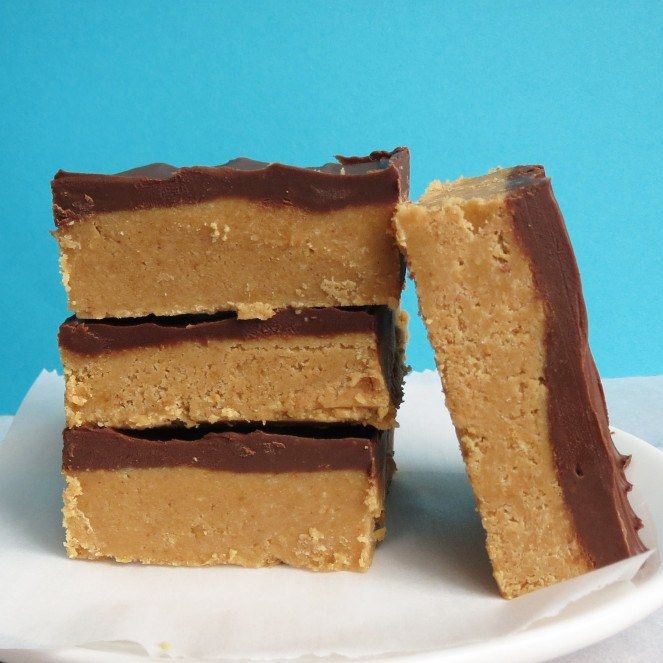 Yes, these are the bars that you can create from the prepackaged box, but as with anything boxed, it simply isn't as good. Seriously, give this recipe a try! I promise you'll never go back to the box. This Recipe is from Rumbly in my Tumbly

10. Mini Pineapple Upside Down Cakes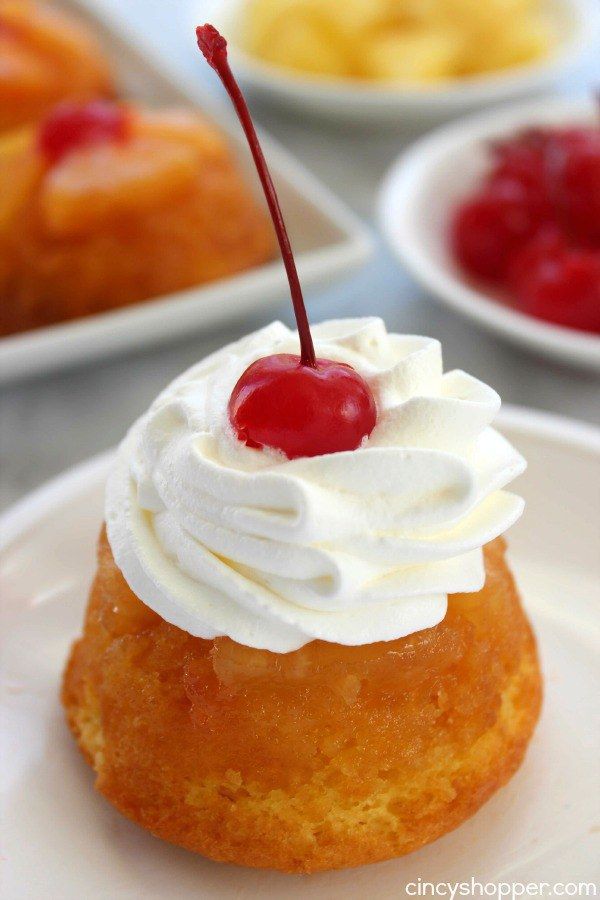 Pineapple is healthy so including it in cake makes that healthy as well right? Yeah, I wish that was the case. But, thankfully, this recipe lets you indulge slightly with these mini pineapple upside down cakes. However, it is hard to stop at just one... This Recipe is from Cincy Shopper

Everyone loves a good bonus recipe, especially one that won't completely kill your waist-line after indulging in the many delicious and chocolate filled desserts just mentioned. So, for those looking for a sweet treat that is healthier this bonus recipe is for you.
BONUS: Strawberry Oat Squares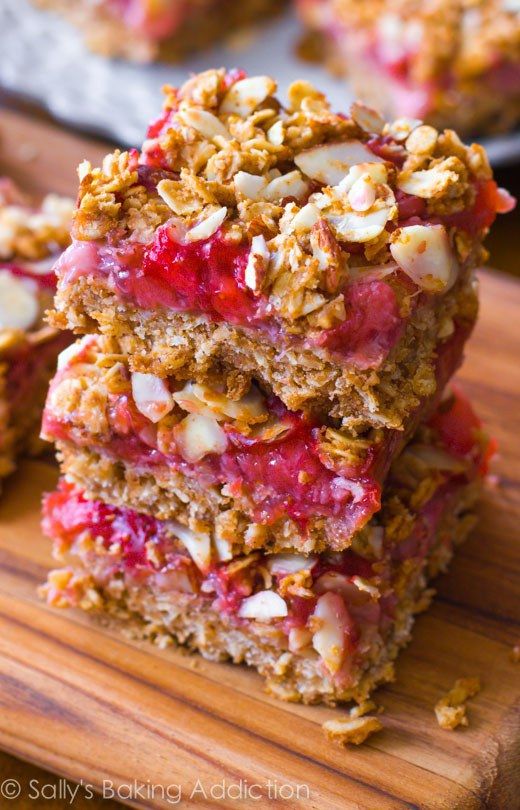 This Recipe is from Sally's Baking Addiction.

Now that you're stomach is rumbling and sweet-tooth is calling, what are you waiting for? Go bake the world a happier place one of these pin worthy recipes at a time!
P.S. Don't forget to lick the bowl because you only live once.