Although its been quite some time since I was given the amazing opportunity to travel to Rome, Italy, I find myself thinking about my time there more and more frequently. I hope that that was one of my many times traveling to some place I have never been before, and as my junior year of college approaches faster than ever, I am researching tons and tons of study abroad programs to further that dream. Its unimaginable what the rest of the world holds and the fact that I've only seen a very tiny fraction of it is devastating.
I long for that feeling when you are walking down any random street that looks good to you, when you are popping in and out of local stores without a care in the world, and just being immersed into another culture altogether.
So, I've compiled a list of 10 things to see and do when in Rome..
1. The Pantheon
The Pantheon, once a temple and now a church, is absolutely breathtaking. Its structure, architecture, and design, was the first of its time and this remarkable building is still standing today. To put in perspective quite how old Rome's historical sites are, there is bird poop on these places older than the United States itself. Its unbelievable. I still remember learning about the rose petal ceremony--where firefights climb the dome after a mass and the raining of petals parallels the first Pentecost experience. (And although my dad insisted on going back to the Pantheon five times, I would give anything to be back there right now.)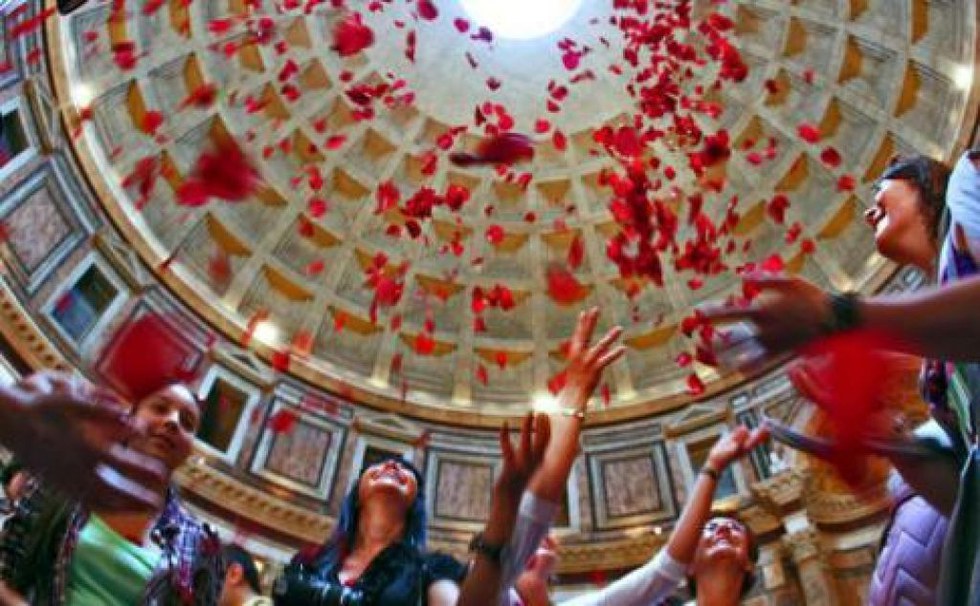 2. The Colosseum
Of course the Colosseum is a must-see! And beyond that, knowing some of the history behind it is shocking. Little did I know what truly happened within those stone walls until I heard it up close and personal, and was standing where history had occured. Barbaric is an understatement, as I stood where others had watched the worst criminals and slaves be eaten by wild animals, like lions, alive--as a form of entertainment and torture depending on who you were.
This is a place you definitely want to visit--if not spend the day here. There is so much to do and see its hard to fit it all in to a few sentences. But by a stroke of luck, I was there the same day as the Pope. Which from there, he came forward into the crowd to bless babies and spread his love, and I was within fifteen feet of him! Pope Francis can speak 7 languages (Yes, SEVEN!) and was an inspiration to all of the Roman people there that day.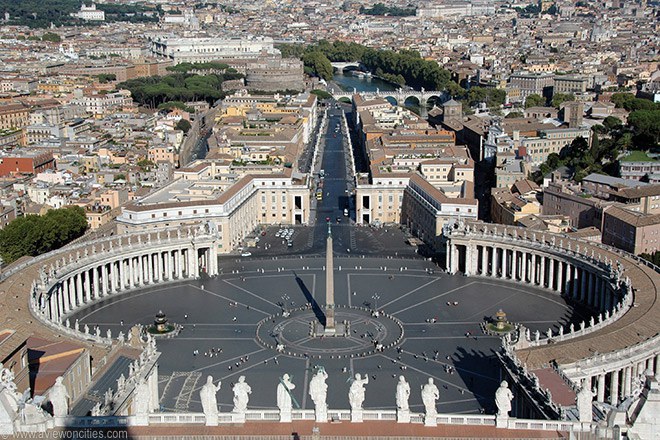 4. Trevi Fountain
This is a beautiful place for pictures, exploring, and sight-seeing. I strongly recommend at least walking by to marvel at its size, baroque architecture, and take in the whole feel of Rome. Unfortunately, when I visited the fountain was closed, but still being able to see what it looks like and what it has been, was an experience in itself. (On a side note, also be sure to see the Roman baths--I had one on the lower level of my hotel even--and it was astonishing to know what lied just beneath my feet.)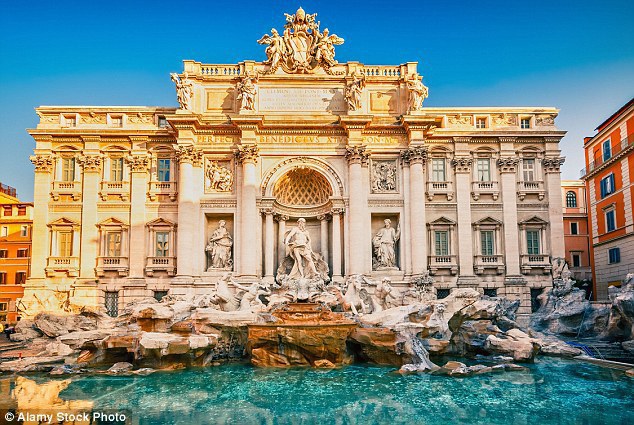 5. Sistine Chapel
The Sistine Chapel, also located in the Vatican and the home of the Pope, shows the amazing artistic talent of the time and history of Rome itself. The high Renaissance art covering every inch of the ceiling left me in awe. Although its astounding enough to want to take pictures, that is not allowed, and you are expected to stay quiet when viewing. There are guards who will yell at you if you are talking too much, and the amount of respect in the chapel was like none I had ever felt before.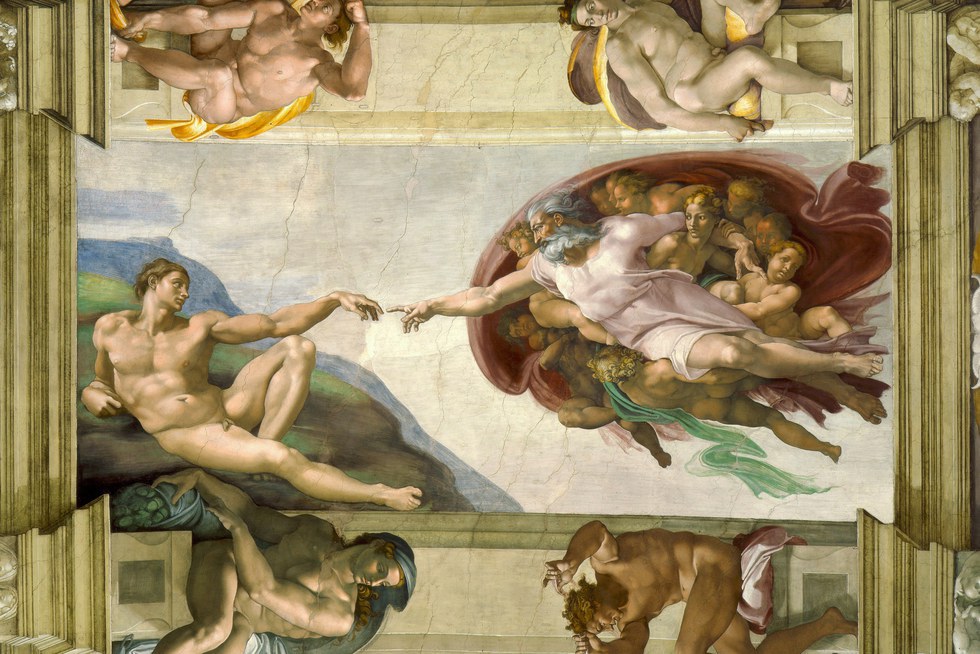 6. Piazza Navona
Street art, fountains, and a famous piazza all in one. Piazza Navona is a gorgeous, open space for all to enjoy. Its a place to relax after walking through the districts all day, to take in the day-to-day lifestyle of Rome, and to see all the people who think of this as "normal" in their hometown.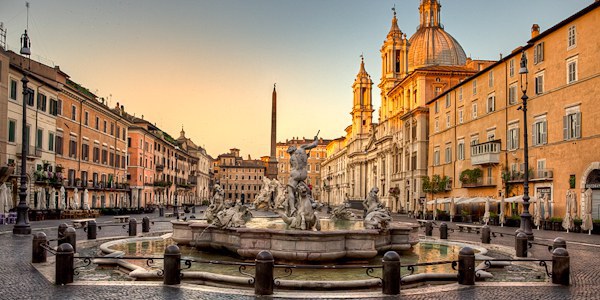 7. Altare della Patria
As my family and I adventured through the Roman twists and turns of streets, we had no idea what would be right around the corner. We were stunned, and stopped dead in our tracks as this amazingly gigantic building loomed before us. None of us knew what it was, how it was significant, or why it was there--but we soon found out. It is not only a monument to the first king of unified Italy, but holds the Tomb of the Unknown Soldier.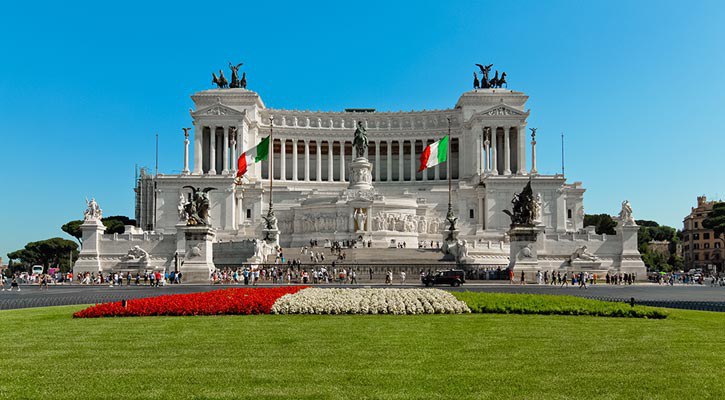 8. Walking Food Tour
The walking food tour was one of the coolest, most interactive things I did while in Rome. For a few hours we walked the cobblestone streets of Italy, heading into the smallest nooks and crannies of food shops, and tried true Italian treats, drinks, and meals. The most influential part for me was going to a wine cellar, where every step you took to get down the stairs, was going 100 years into the past. It was like nothing I had ever experienced before.
9. Roman Forum
The Roman Forum is exactly what you find when you picture Rome. There are temples, pillars, and crumbling architecture all around you to observe and take in. Its a great photo opportunity and a very iconic place to visit.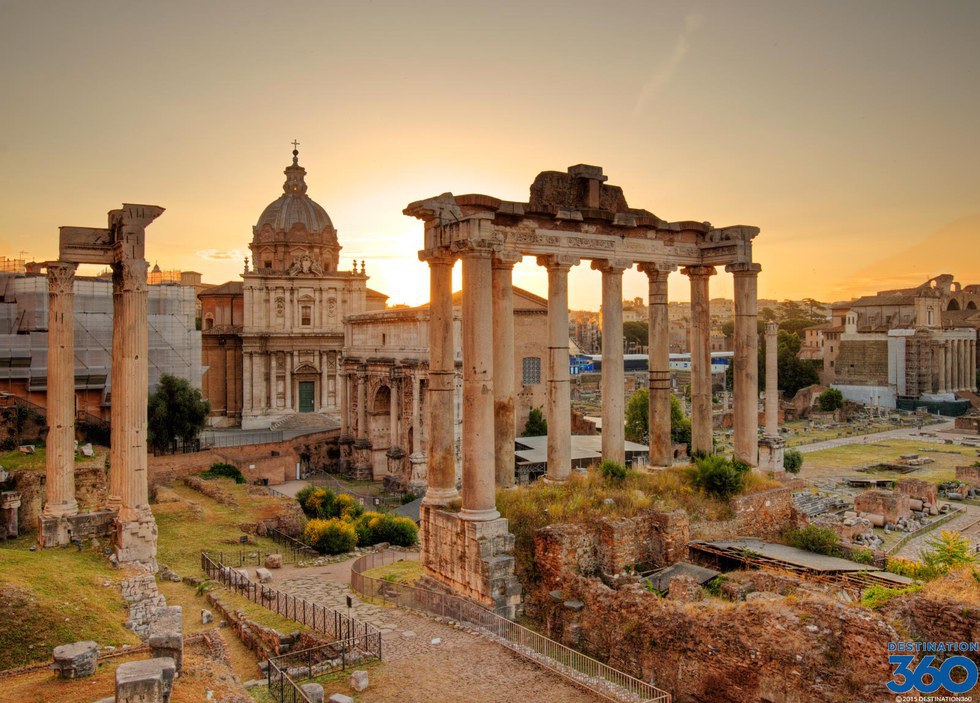 10. Castel Sant Angelo
Yes, go to a castle! Although my family and I did not venture inside, the outside was enough to keep us intrigued on what the history, the structure, and the culture that the Castel Sant Angelo represented. It is a great spot for pictures as well as just walk around and view some other parts of Rome that you hadn't seen before.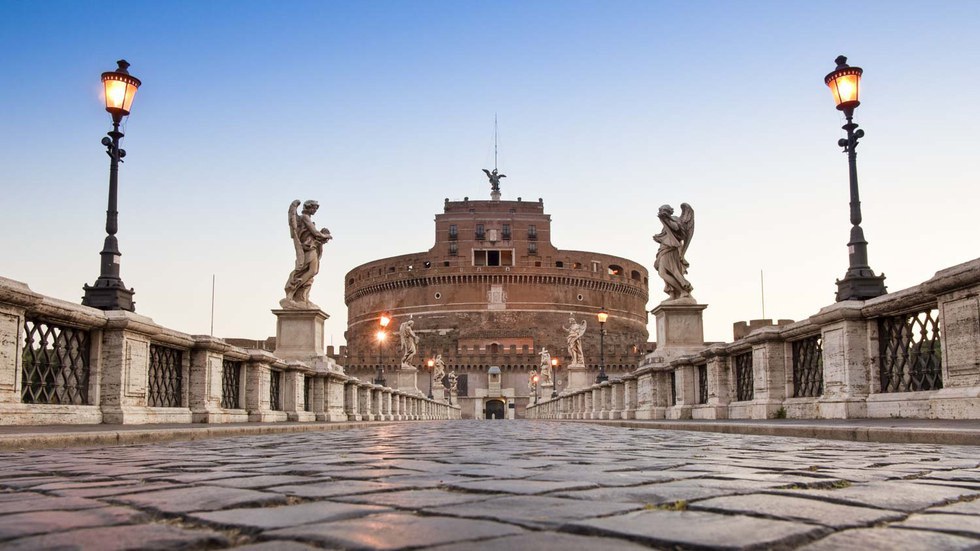 It was hard to limit this list to only 10 things to see and do in Rome--because there is so much more! As well as being able to travel, by train or a quick flight, not only to other places in Italy, but Europe. There is more than enough to keep you busy--tours, restaurants, historical landmarks. I strongly recommend checking some of these things off your list, as well as venturing out on your own every now and then. Depending on how much time you have, you could experience these things and so much more. I can't wait to experience life in a whole new way with the next place I travel to--the hard part is just waiting for that opportunity to arrive!