The holiday season is quickly approaching and as it approaches the pressure for fancy extravagant gifts increases. I'm here to extinguish those fears. Here are 10 super simple and easy gifts to give to a boyfriend, girlfriend or best friend that won't hurt your wallet.
52 card pick-me-up.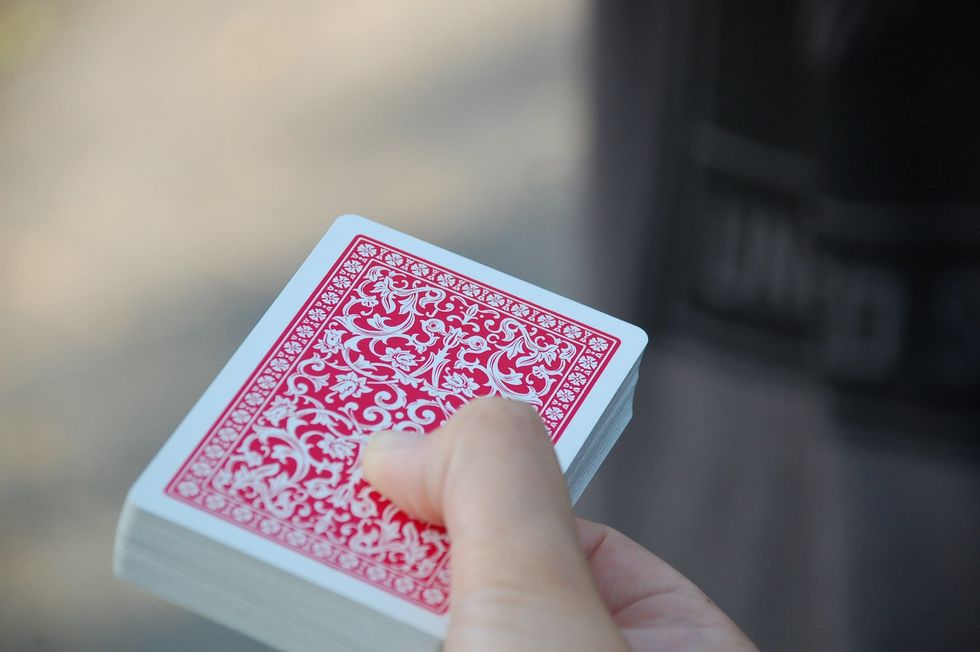 Imagine getting a deck of cards from someone you care about stating "52 reasons I love you." I know it seems like a lot, but honestly, it is so worth it. The cards can include anything from compliments to fun memories. It can always be a reminder and pick me up for when you're feeling down and upset
365 notes a day jar.
Opening a cute note every single day for a year is something that is bound to put a smile on your face. I recommend making three different categories of things you will write about. For example, one category could be fun memories, one could be quotes, and another could be compliments. Either way, it's a good start or end to every day
Fudge/Cookie bouquet.
You can never go wrong with food, especially homemade food. Fudge and cookies are always a safe bet, and everyone loves fudge or cookies. Fudge is a little bit more advanced, but cookies are easy and simple and there are so many different variations. Try and make a bouquet with the cookies and fudge by using skewers, but if not just stack them and make it look all cute.
Polaroid picture album.
A picture is worth a thousand words. Even if it isn't polaroid pictures but just pictures from your phone including selfies and all that jazz it is still super sweet. Whether it's a night out with the girls or a cute date night take pictures to remember the memories and then make the pictures into a cute memory book.
Hot Chocolate Mason Jar Kit.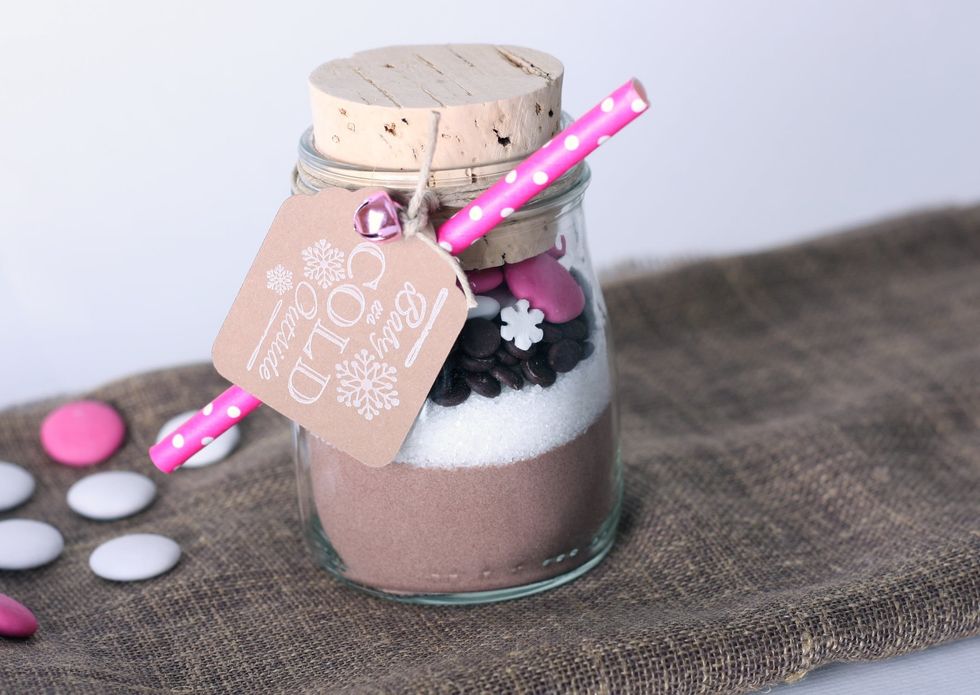 Get hot cocoa mix, chocolate chips, and marshmallows and put it in a mason jar. Then get a candy cane and put it on the side and there you go; you have a super yummy peppermint hot cholate mix. One that pairs perfectly with cold nights and Christmas movies
Pottery/Painting (don't worry "its the thought that counts")
It doesn't matter if you're an artist or not, but anyone would love a piece of artwork especially if it's from the heart. It doesn't have to be super extravagant either, it could be as simple as a painted canvas with a quote on it. It could also be a cute painted ornament from color me mine or even homemade out of popsicle sticks (throwback to 1st grade). No matter how it turns out it's really the thought that counts!
Coupon Book.
I know this is so elementary, but it's valid. Make a coupon book for a girl's night out or for a cute date. There are so many variations and favors you can do that would make anyone (girlfriend, boyfriend or best friend) happy. Just be creative and have fun.
Memory Box.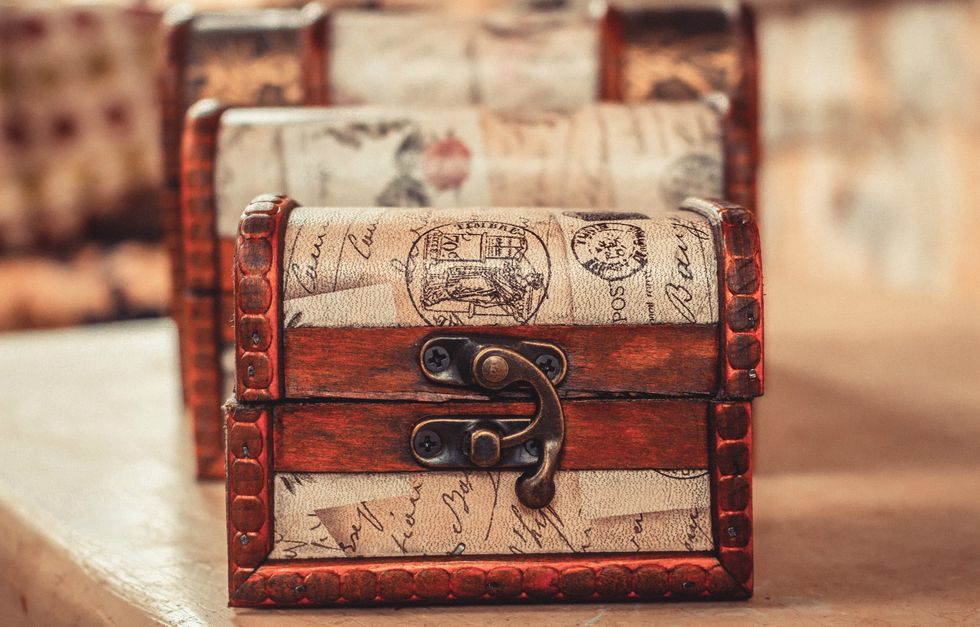 We all make memories with those we love and what better way than to look back and be reminded of all the fun times you've had. Try and save concert tickets or movie tickets, but if not just find things that can be a reminder or some of the most fun memories you've had. For example, get a pinecone for that one time you guys went hiking or exploring in the woods or get a seashell that brings back memories from that super fun beach trip over summer.
Board game.
I know it sounds cheesy but make a board game. It could be a real-life board game as well in the sense that as you move your character along with the board game you have to complete a task in person. Whatever the task maybe it'll be so fun and super unique.
Song or letter.
A heartfelt gift doesn't even have to be something extravagant; it could be as simple as a letter of appreciation. Words are very impactful. If you are feeling creative, though, why not try your hand at writing a song. Everyone loves a good song about them, as long as it isn't a Taylor Swift breakup song (but frankly I wouldn't mind because her songs are such bops).
All in all, the holiday season doesn't have to be stressful, just let the creative juices flow and whatever gift you come up with for your girlfriend, boyfriend or best friend will be amazing and a gift to truly cherish.