Friends are one of the best things to have in life. A good friend picks you up when you are down, makes you laugh, supports you, cheers you on, gives you great memories, and more. A best friend does all that and more. Your best friend is one of the most important people in your life and you need to cherish them and appreciate them for what they do.
This year my best friend really came through for me, and we've only grown stronger. I know that I'm not alone in saying that my best friend makes it easier for me to survive this crazy world. So here are a few things I'd like to thank my best friend for.
10. Thank you for always making me laugh.

From your sarcastic remarks to your dumb jokes, my best friend never fails to make me laugh.
9. Thank you for fan-girling with me.

Since we share the same love for certain bands and classic disney channel movies, I always know I have a friend to fangirl with. Whenever one of my favorites does something new or there's a video upload of my favorite band, I know who to call and squeal with. Plus I have a built in concert buddy with me.
8. Thank you for always cheering me on.
Whether it was a good luck text before a sporting event or an encouraging cheer during the painful waiting time to hear back from colleges, my best friend is always a cheerleader for me.
7. Thank you for keeping it real with me.
When I'm being dumb or am wrong, my best friend will always help bring me back down to Earth. She's always honest with me and helps me stay real.
6. Thank you for never letting me completely tear myself down.
I tend to be hard on myself sometimes and tear myself apart. My best friend always stops me right in my tracks and tells me to cut it out. She will never let me destroy myself, she shows me who I really am, not what my mind thinks of myself.
5. Thank you for always being there for me.
Even when we're not together, I know my best friend is still there for me. She's only one phone call or text away. She's always there to help in the drop of a hat.
4. Thank you for letting me be myself with you.
When I'm with my best friend, I know I can completely be myself. I can be goofy, crazy, sarcastic, childish, and silly when I'm with my best friend. I can just relax and be me.
3. Thank you for always singing in the car with me.
This may seem like a small thing, but finding someone who will sing with you in the car, and I mean any song that comes on is rare. We can belt anything from High School Musical to Halsey to Jay Z, and that is an important stone in our friendship.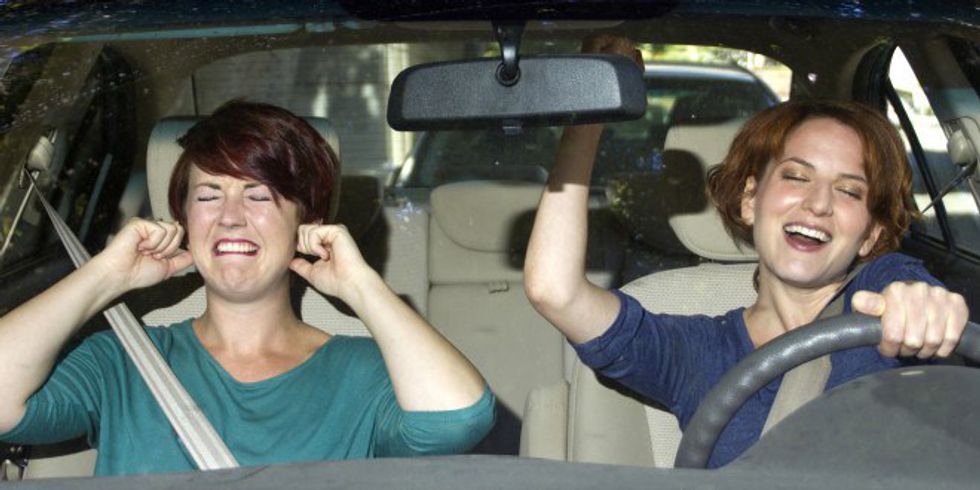 2. Thank your for our talks.
My best friend and I talk about literally everything. From stupid things like wondering if bugs have emotions to the deeper things in life like our future. We can talk about anything and never run out of things to say. We can share our hopes, fears, secrets, and dreams with each other with out judgement, We can vent and discuss with each other and I'm grateful for that.
1. Thank you for being my best friend.
There are billions of people on Earth. That means there are billions of other people you could have chosen to be best friends with. But you chose me. And that means something to me. You are irreplaceable, you are my best friend. Thank you for everything you do.