1. This women is changing her son near a makeshift camp.


AP Photo/Muhammed Muheisen
2. A father crying of joy because their boat arrived at Greece Island of Kos.
Daniel Etter/The New York Times
3. A father is struggling to hold his child in the water.
Yannis Behrakis / Reuters

4. A child is being carried across the border to Turkey.
AP/Lefteris Pitarakis

5. A couple of children sleeping on the floor of a park.
AP
6. Refugees sleeping at the broader of Greek-Macedonian border.
Yannis Behrakis / Reuters

7. A father is hiding with his wife and one month daughter from the Hungarian Police.
AP Photo

8. A father kiss his daughter as he walks toward the Greece Border.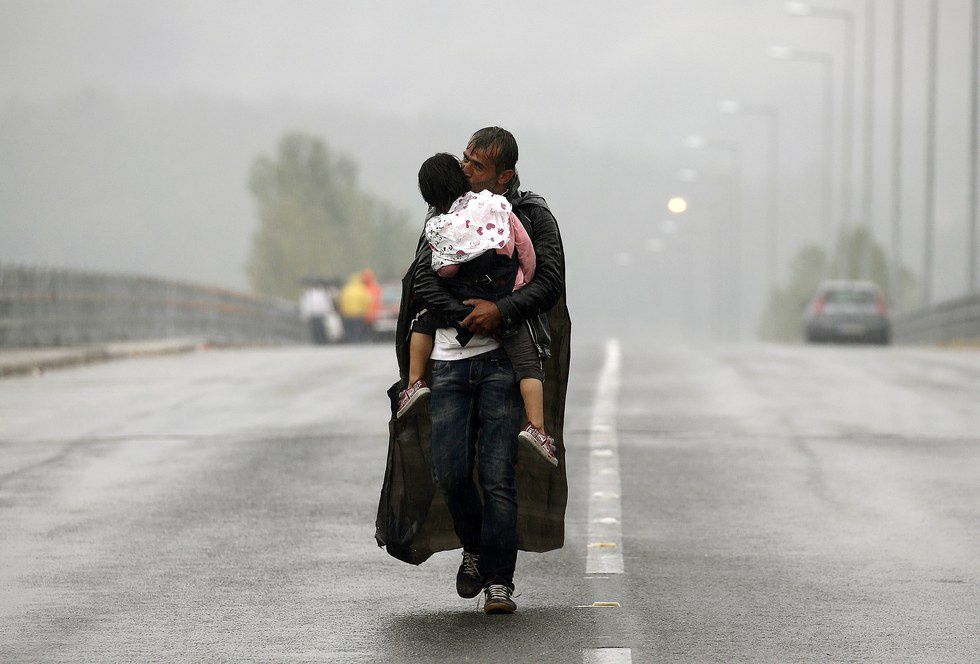 Yannis Behrakis

9. Refugees try to get into a train to Zagreb.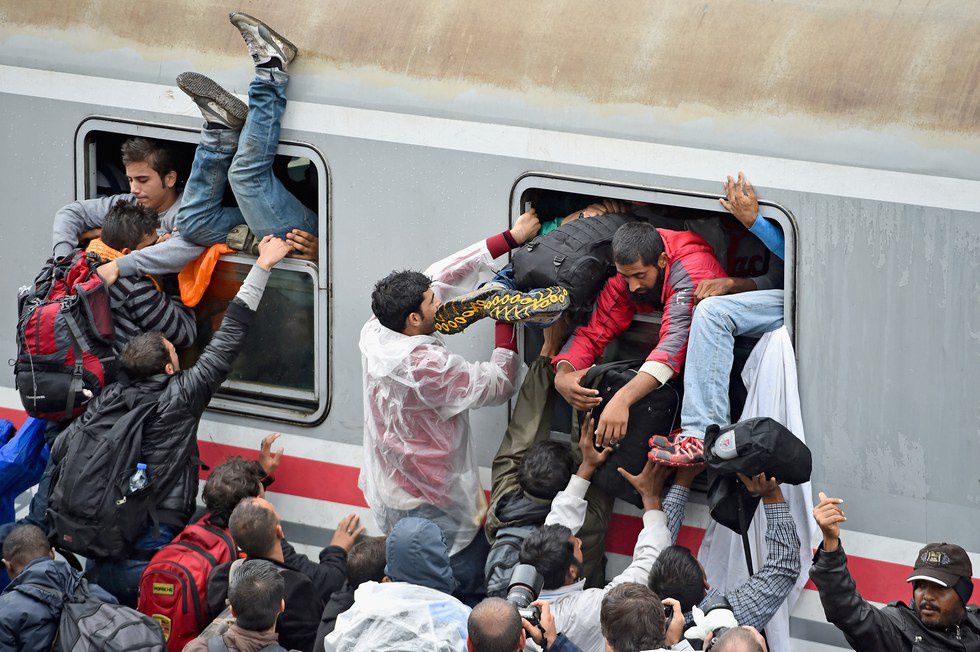 Jeff J Mitchell / Getty Images
10. Officer carries the lifeless body of a drowned child.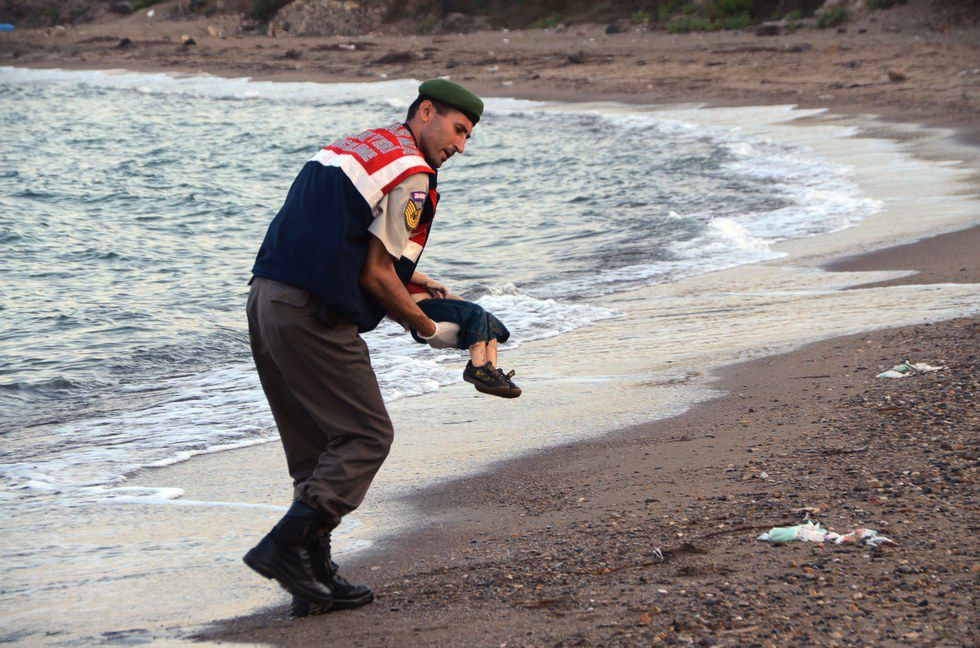 AP

11. A baby sleeping a box in a makeshift camp.
Yannis Behrakis