So you've bought your gift. And it's a great gift, really. It's the best gift. But you want to give your gift a little something extra here are some creative ways to wrap your gift.
1. Crafting Glue
Paint Elmer's glue, or any kind of crafting glue onto a part of your wrapped present and dip it in confetti. Maybe fill in any non-confetti gaps and let it sit for a bit.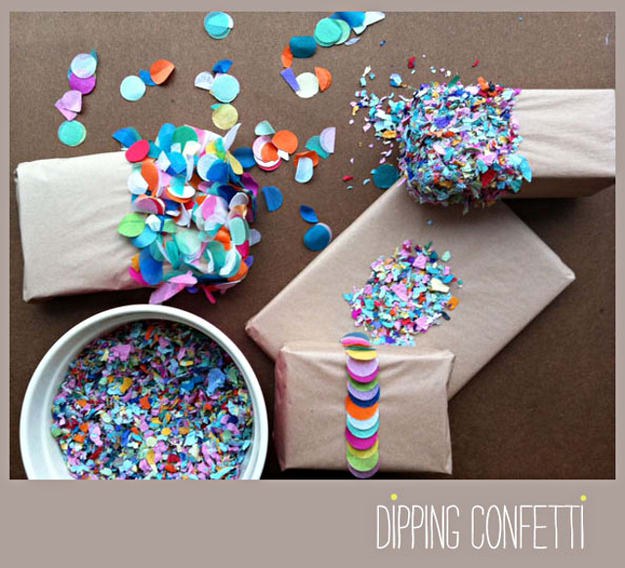 2. Wrapping a gift in another gift.
If you're giving someone a scarf or a thin nick kerchief or bandana. Get them something else, something small. Maybe some makeup or a gift card and wrap the smaller gift in the scarf. It'll be a cute way to give someone a gift.
3. Maps.
For this, you can find one at a thrift shop or even use the one that might be in your glove compartment.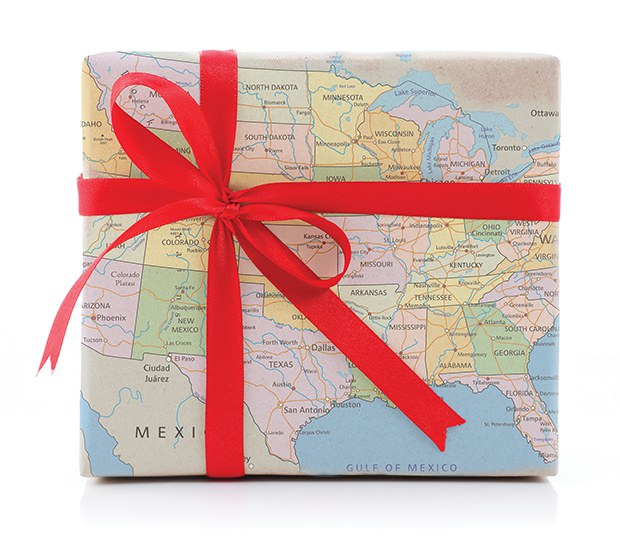 4. Newspapers
You can do the same with newspapers.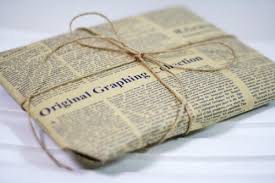 5. Brown Paper Bags
You could always get plain brown paper gift bags, with or without handles that's all up to you, and decorate them with stamps or draw on them yourself. You can even personalize it too! You could even write on it who it's to and who it's from and you won't even need to add a tag!
6. Patterned Paper.
You can find some patterned paper, it could be craft paper or wrapping paper, sheet music or you could use maps again, and cut out the letters of the name of the person you're planning on giving it to. If you wrapped the present with simple brown paper this could really pop and be a creative alternative to a tag.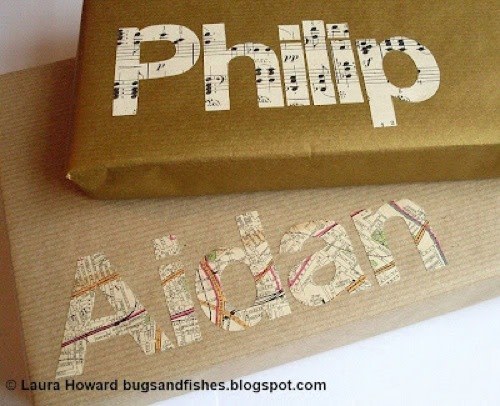 7. Sweater.
If you have an old sweater you're ready to part with or you have some cute fabric laying around. This could be sooooo cute. Unfortunately, I have more sweaters than John Watson (if you get that reference you're a good person) and I love them all too much to part with any of them.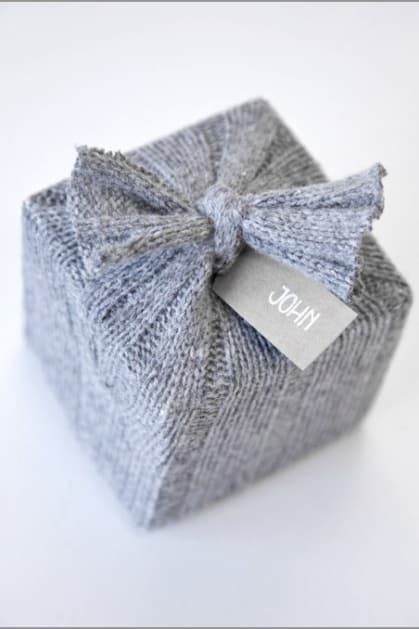 8. Make your own paper!
You could draw on your own wrapping paper. This is a really cute idea and a great idea for any last minute wrappers out there. No judging..... promise.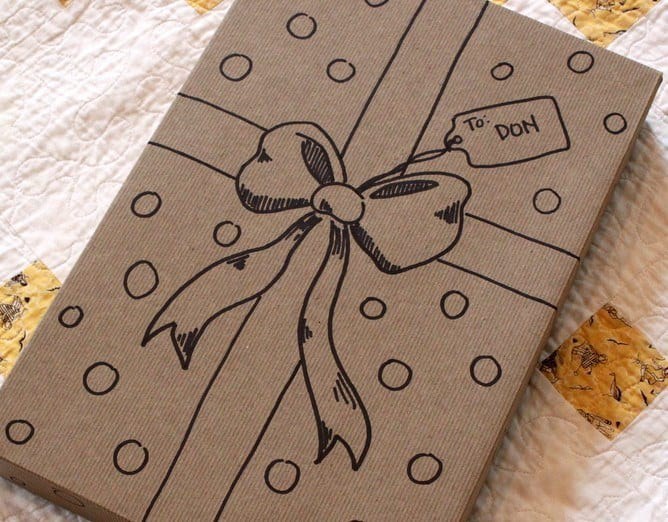 9. Flowers.
Whether you use inexpensive Christmas garland as the ribbon or poke a little flower or piece of holly or pine tree through a bow, adding something floral could be a really cute touch.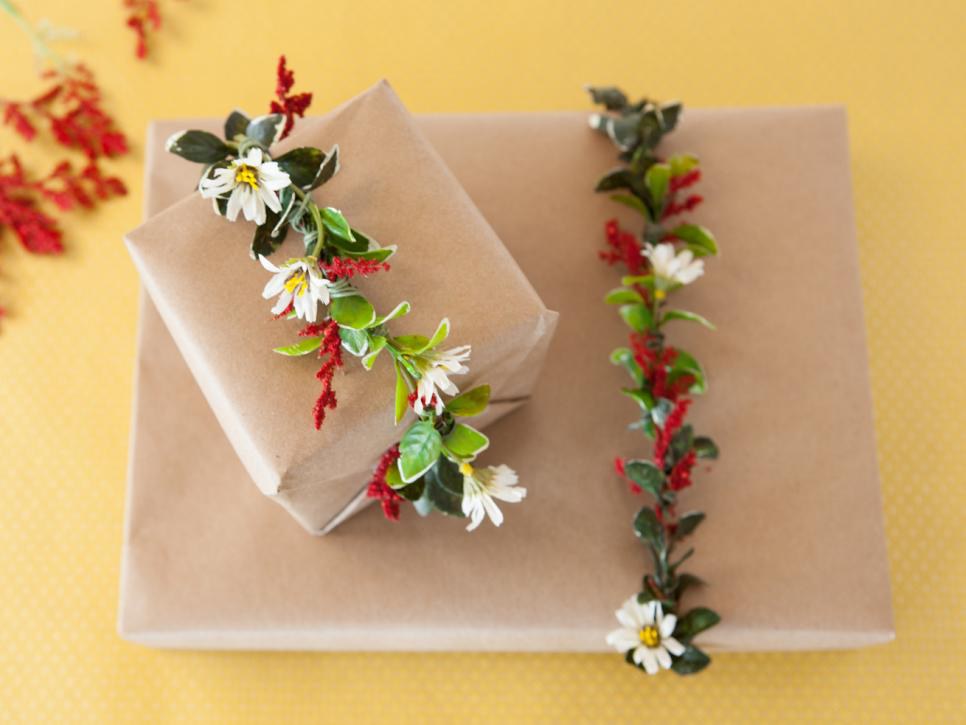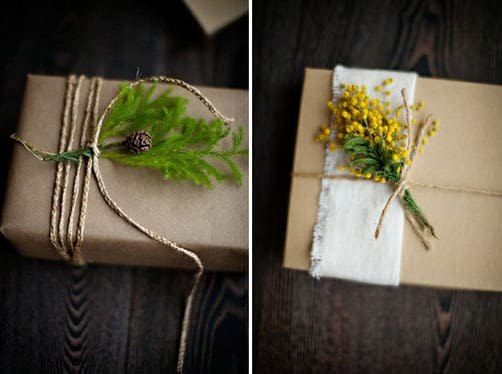 10. Use an old shirt!
Or maybe that's part of their gift! You can find the YouTube tutorial here.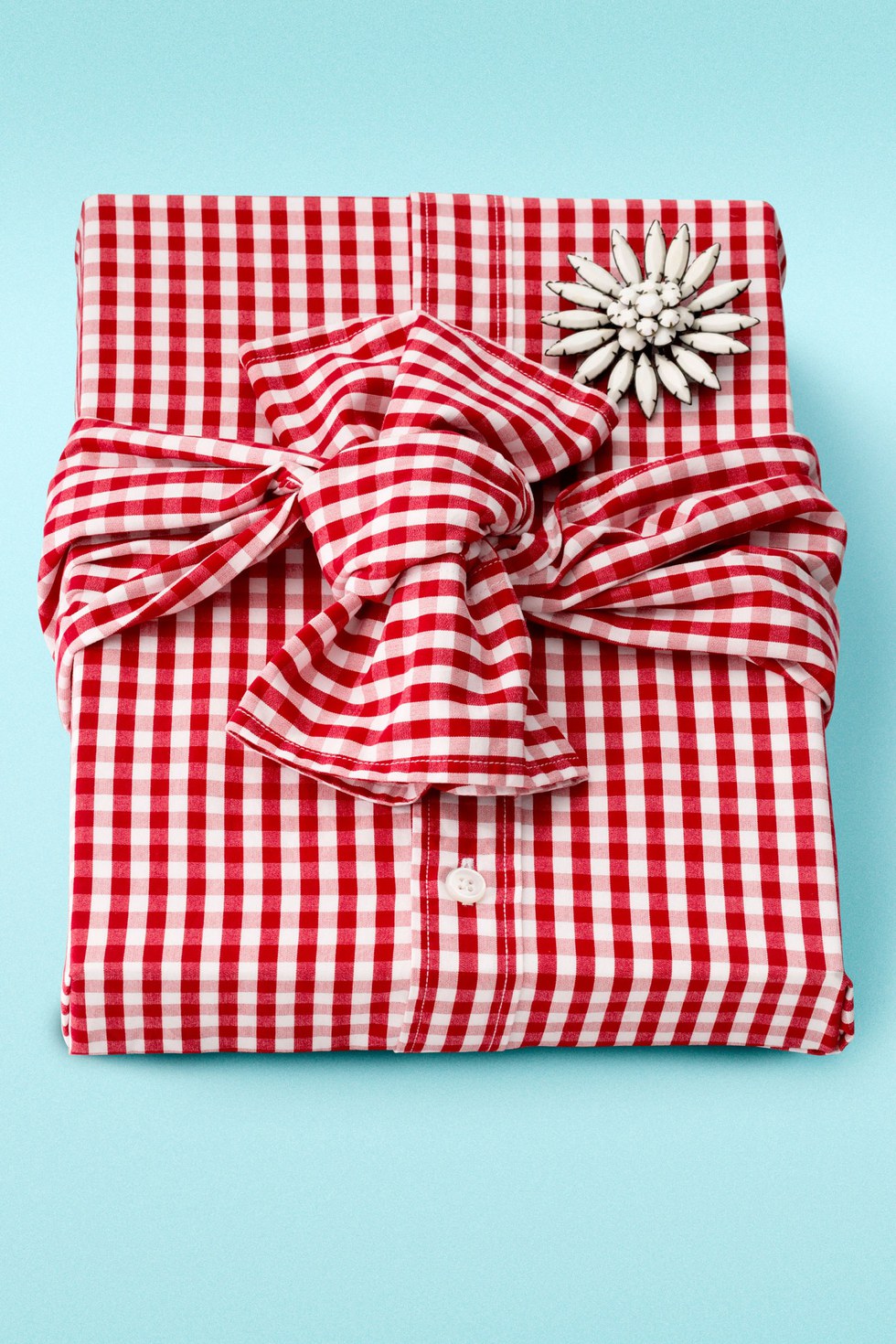 These are all good ideas but it is important to remember that it's the thought that counts. So don't worry about the wrapping too much.
Happy Holidays!