The things I've heard college students say know no bounds. But damn are they relatable. Here's part two of things I've heard college students say that I now know to be true, one month later.
1. Communal bathrooms are just gross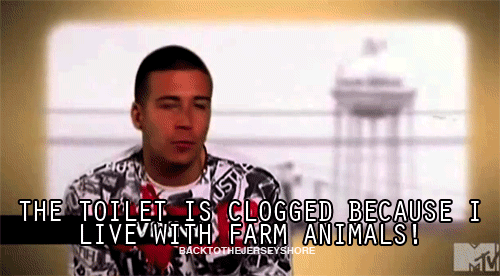 When I first got here, I really thought they weren't that bad, but that's because everyone tries really hard in the beginning. Much like a relationship, the longer you spend in one place with the same people, the more you learn about them. It goes in cycles too; the week starts off relatively clean, but come the weekend, people just give up, and the bathroom becomes disgusting. You know how people say they freak out if they accidentally touch the shower walls? Yeah, that's real.
2. 10 P.M. to 2 A.M. is the most productive time in your life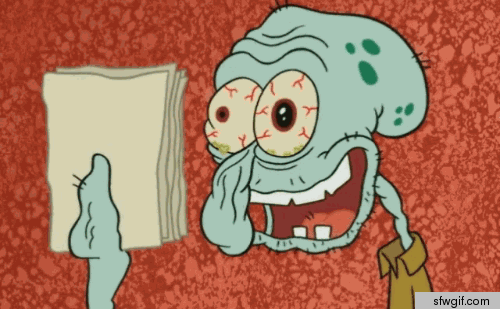 I can just see the way my mom is going to cringe when she reads this, because she's always telling me that sleep is the most important thing to your health! She's not wrong, but you also gotta grind when you need to grind. And for some reason, 10 p.m. to 2 am is the one time during the day when I am awake and ready to tackle the world. Must be because at that time, the panic of not being done with my work sets in and I set into overdrive to get work done.
3. I'm perpetually tired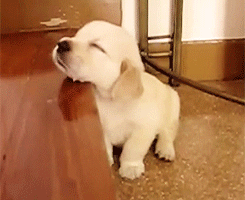 Gee, I wonder why.
4. College is a nonstop sprint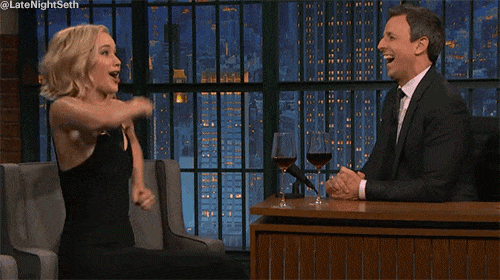 My brother told me this one. He said college is a nonstop sprint until winter break and then you get to jog a little and then you sprint again until summer break. I've never heard anything truer in my life. People always say, "life is a marathon, not a sprint," but they're wrong. The hard work at college is never-ending. Just when you finish one thing, another thing pops up and you're back to the grind. As such, it's incredibly important to find moments for yourself and to relax when you can. No one is Usain Bolt on the daily, so take it easy once in a while.
5. You're studying at 10 AM on a Saturday? Yeah, dude, I'm going out tonight. Ohhh gotcha.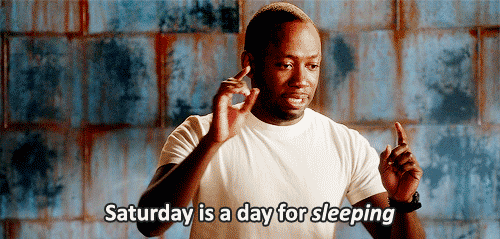 Mhm, those days of lazy Saturdays are no longer a thing. You work hard, you play hard.
6. Sundays are catch up days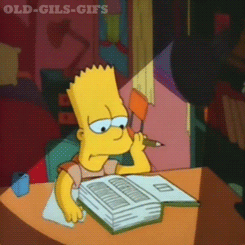 But of course, you don't actually get much done on those Saturday mornings. That's what Sundays are for. Throughout the week, you push assignments and essays off for the weekend, which become pushed off for Sunday, which leads to Sunday being the most productive day of your week. Yet somehow, you still feel like you're doing nothing but drowning.
7. College friends are like your family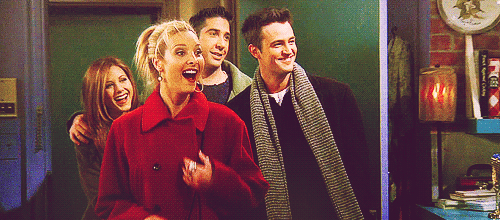 On most days, you find yourself relying really heavily on your friends. The way that your family has your back, your college friends have your back. You can cry to them, share good moments with them. You really wouldn't survive college without them.
8. I got caught up watching Netflix lol sorry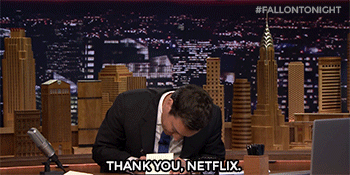 The number of times I've been ready to go somewhere, was waiting for a friend and heard them say, "Sorry I was watching Netflix" is unreal. But also completely understandable. College, and life in general is difficult. Sometimes you just need a moment to yourself, and Netflix is a really great escape. So, it's okay. I forgive you guys for watching Netflix. Mostly because I've done it, too.
9. You get sick once, you're never going to be healthy again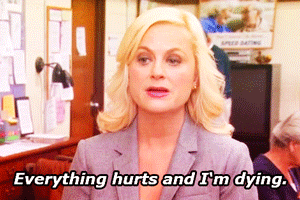 Why is this so true? It's not fair. You get sick once, and it's game over, my friend. Be ready to fight a new illness every week. Be ready to consistently operate at less than 100% until the end of the semester when you can go home and actually recover. Cheering on your immune system ("You can do it little buddy! Keep fighting those germs!") is no longer weird.
10. #adulting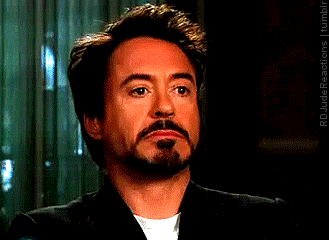 We're not adults yet, but it feels like it. I watch people going by, holding their laundry bags with a determined look on their face that just says #adulting. My friends are singing leases, talking about deposits, being very official, all while on speaker phone with their moms. #adulting. At the very least, college is a nice tether, letting you taste your freedom, letting you fly with a big safety net below you, so when you inevitably fail, you won't hurt yourself too bad.
Ahhh, college kids say the darnedest things. What a time.