There are two things that I do pretty much every night before I go to bed: catch up on YouTube videos and watch Netflix. I always go back and forth, but I never stop from watching a countless amount of Netflix shows or movies. You can catch me up until 3 a.m. every night watching something on Netflix.
1. "The Magicians"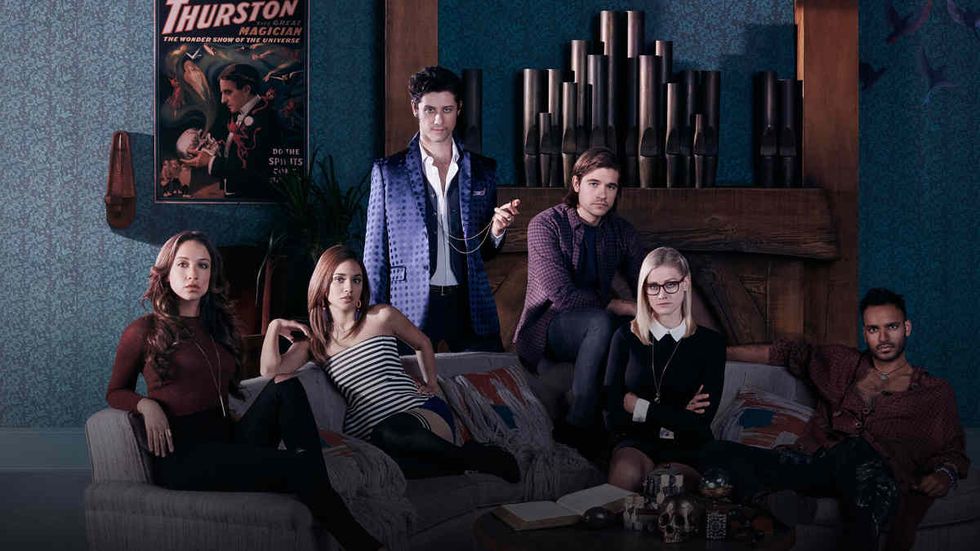 This is a pretty laid back wizarding world kind of show. I would say that it is sort of like if you mixed Harry Potter with the Chronicles of Narnia. It follows a group of students, who all have been recruited to a secret academy for magic. They only ever read stories of this magical place called Fillary, that no one believes to be true. Yet, once they find how to get there and that some stories are real everything changes. This show is full of witty banter and commentary that I live for.
2. "Dynasty"
The show follows the incredibly rich Carrington families journey through the family company and rich family lifestyle. This show is a modern reboot of the original Dynasty from the 1980's. The pilot episode is what got me hooked. "Dynasty" is a smidge over the top when it comes to some situations, but it is very intriguing.
3. "Gossip Girl"
A classic binge-worthy show. I have binge-watched "Gossip Girl" four or five times now and it still always amuses me. Much like "Dynasty," this show follows the drama of being a high schooler in the Upper East side of Manhattan, New York. The show takes a bunch of twists and turns but will keep you on your toes. Especially when you finally find out who "Gossip Girl" really is.
4. "Arrow"
An interesting story about a billionaire playboy named Oliver Queen. It follows Oliver's life as he goes missing with his father from their lavish life, only for him to come back as a vigilante in his city. The show is rough in some areas, but overall interesting to see what problems Oliver sometimes brings to himself and his city.
5. "The Carrie Diaries"
This may be the one show that I have never wanted to end. "The Carrie Diaries" follows the life of Samantha Bradshaw in high school before she made it big in "Sex and The City." It deals with her coming of age story of figuring herself out and what it is like wanting to be a big shot in a huge place like New York.
6. "The Originals"
A spinoff of "The Vampire Diaries"," this show follows the like of the original vampires, the Michaelson's. The Michaelson's made a name for themselves in New Orleans. The show is about them returning to their beloved city only to find a few issues that need to be taken care of.
7. "Girlboss"
This is about the creator, Sophie Amoruso, of the clothing company, Nasty Gal. The show is essentially an autobiography of what it was like for her to start from nothing and get to the top of the money chain. "Girlboss" is sort of an empowering show to watch and made me realize that no matter what I can do whatever I want.
8. "Jane The Virgin"
This is a hilarious spin of Spanish reality TV. This show follows a young woman who has always followed her grandmother's advice and waited to have sex. She goes in for a routine gynecology appointment only to be artificially inseminated and winds up pregnant with the child of her boss. This show has so many quality family narratives and follows what it is like to be super family oriented.
9. "Reign"
This show follows the rise to power of Mary, Queen of Scots. It is an engaging show of the treacherous world of the French court and how Queen Mary went about living there with her beloved Prince Francis. At a young age, she is betrothed to Prince Francis. The show follows her arrival to the French courts, with her ladies-in-waiting, where she soon learns all of the dark forces, fierce foes and sexual intriguing life that she has been put into.

10. "The Office"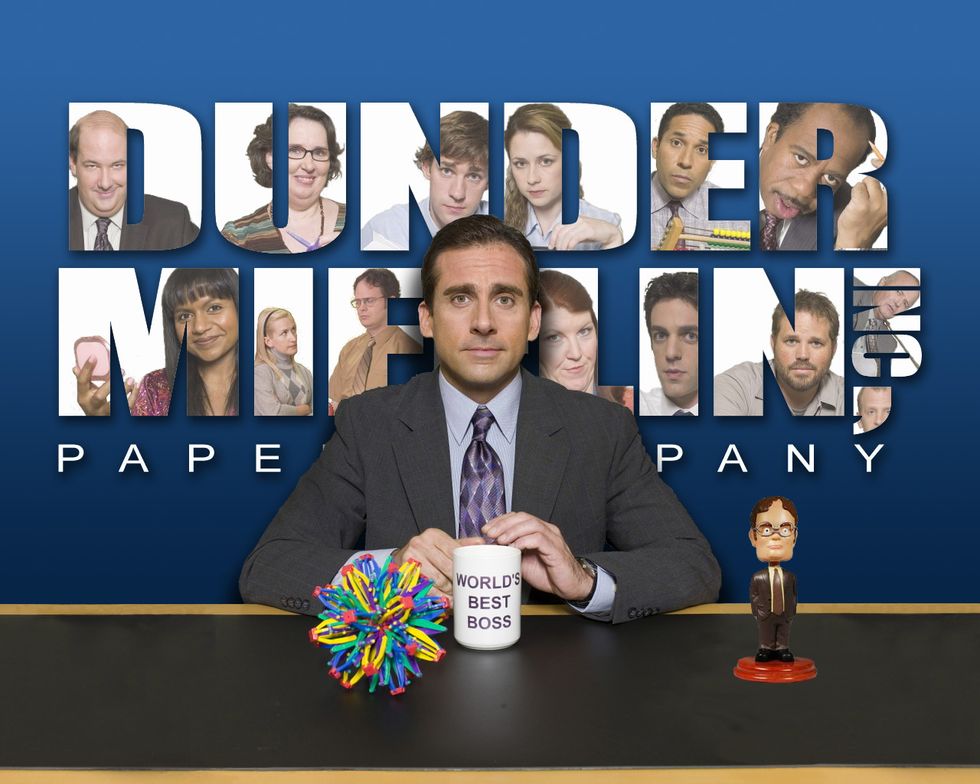 Are we even surprised that this is on my list? This show seriously gives me life. I have watched it maybe five times now and every time it gets better. The first season is still a rough one, but I promise if you can make it through that one then it is completely worth it.