I can safely say that running changed my life! Once I started running regularly I quickly came to a realization that it was something that helped me physically, mentally and overall allow me to get myself in check. I learned a lot from it and realized the potential that running and physical exercise can have on a person's life.

When I was 27, you know that time of life when you are supposed to be in your prime. Well for me I was completely out of shape. I used to spend a lot of hours in front of a computer, mostly working, but I even spent all of my spare time there when I was supposed to rest. Additionally, I started developing a really unhealthy habit of transitioning from a weekend smoker to a regular smoker.
At one point I started having trouble going upstairs and realized that I was getting out of breath even when walking close distances. Something had to be changed. I looked myself into the mirror and looked at my out-of-shape body and decided that I should start exercising. But In order to gain muscle, I needed to lose all the extra weight that I have accumulated during all those lazy years. So the only way to do that was running.
I started slowly at first, step by step, in order to build up stamina. It was then when I realized the value of stretching before and after a jog. Sore muscle and injuries thought me that.
Next thing that I realized was that you need some good running shoes. I found that the hard way as well. You can wear whatever clothes you like while running, but footwear is the most important one of all. Luckily, there are many online guides to find the best shoes that helped me out a lot to find the best ones. Interesting, this guide about trail running shoes was most helpful for me, even it is about women shoes. There I learned about different types of running shoes and that helped me to choose the right one for my feet.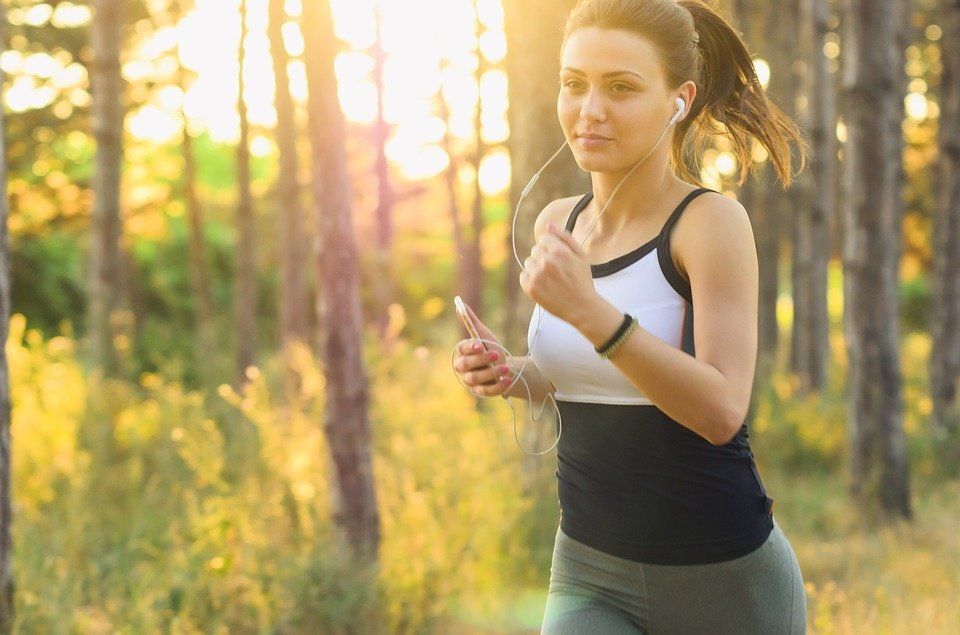 Improved Health and Physical Abilities

The first beneficial train of running that I have to mention is, of course, the physical factor. Running helps to accelerate our metabolism and improves our cardiovascular system. We can endure much more and can strengthen our bodies to a point that it even improves our immune system.
We get stronger by running regularly as we are able to push through the pain. Our bodies start having the same mentality and it gives us overall improvements for every part of our bodies. It is like getting an update for your body that improves all of your performances.
Way of Thinking
Runners have a specific mindset, much different compared to other people who don't run or who do different types of sports. Runners have a stubborn mindset due to having to constantly pass obstacles that the miles that you have run pile up.
This is actually a goal-driven mindset. As you start running you start from smaller distances. As you build up your cardio the distance that you are able to run increase. But you can only achieve that with your mind. If you remove the obstacle in front of you that your body imposes, telling you that it is tired and that you simply cannot go on anymore, your mind will be the only thing to push you through that "crisis" and tell you that you still have it in you to run a bit more.
Learn Patience
Running has taught me to have immense patience. As you start running, when you are a complete rookie, you cannot run long distances. You cannot achieve any result in a few days or sometimes even after a whole month. Running teaches us patience and we soon realize that the fruits of our labors are coming but we have to wait patiently for it.
You cannot run 3 km by simply jumping from your couch. Heck, you can't run a 100 m, while we're at it. You have to build your stamina up over a course of time and constantly improve. Having patience with your body will also teach you to have patience with other things in your life.
Consistency
If you want to reach your goals with running, you have to be consistent. You cannot have days when you decide "Oh, I'll just skip today and make it up tomorrow." When you start doing that you lose focus and will probably drop it altogether in a few weeks.
But if you are consistent, you will be able to improve and will also be able to reach your goal. Running teaches us to be consistent with our training as well with other things in life. It taught me a valuable lesson that I still follow today.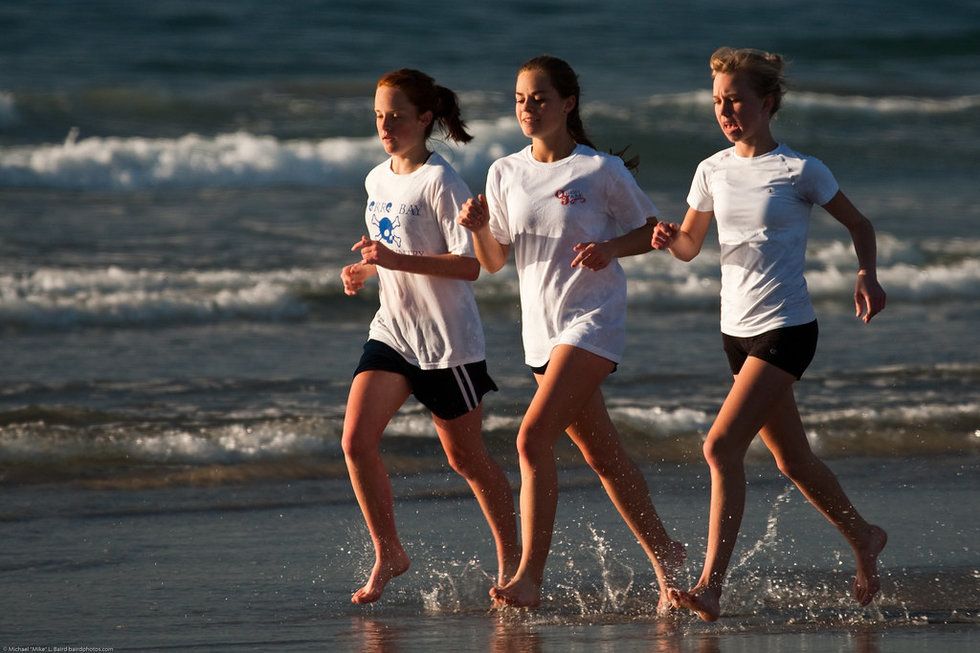 Helps With Time Management

Believe it or not, running actually helps improve your time management. When I added running to my weekly routine I also had to change and adapt my working schedule in order to fit it in. Running demands that we invest a certain amount of time in it, so we have to divide up the time that we have to fit in all of our activities.
Soon after I started running I managed to make a schedule which included my work, my runs, and my spare time. I learned a valuable lesson and realized that it is not hard to do everything that you like when you are able to arrange the time.
Meeting New People
None of my friends are into fitness nor any type of physical exercising. So when I started running I soon came to know a lot of peers who are passionate runners. Some of them had similar problems as me and started running while others are seasoned joggers. All in all, I was able to go out of my comfort zone and meet new, interesting people who helped me a lot with running and who became my close friends.
Healthy Eating Habits
I already mentioned that running helped me quit smoking. But what it also did for me was to allow me to have a healthy diet. Whether you want it or not, you will not have enough fuel for running with junk food. You need to develop healthy eating habits that will improve your physical ability and allow you to run more.
Running allowed me to start eating healthy and to eat regularly. You simply have to if you want to do this the proper way and there is no way of going around it. The body craves proteins and minerals and you can only give it what it wants with healthy food.
Learn More about Your Body
Running helped me learn more about my body than anything else. When you run you have to listen to your body. You have to be able to rest when you need or push through the pain when you have to. You soon gain a connection with your body that you did not have before. The mind and body become one all with the same goal of improving each other.
Makes Us Happy
Running truly and immensely makes us happy. I mentioned before that it helps me relieve myself from stress, but what it also does is to help us be happier. First of all, we are happy because the results are showing and because we are able to reach the goal that we have set for ourselves. Reaching something that you have wanted all along will make anybody happy.
Secondly, when we exercise our bodies release endorphins, or as some call it the "happiness hormone." The more we run the more our bodies secrete this hormone and the happier we are.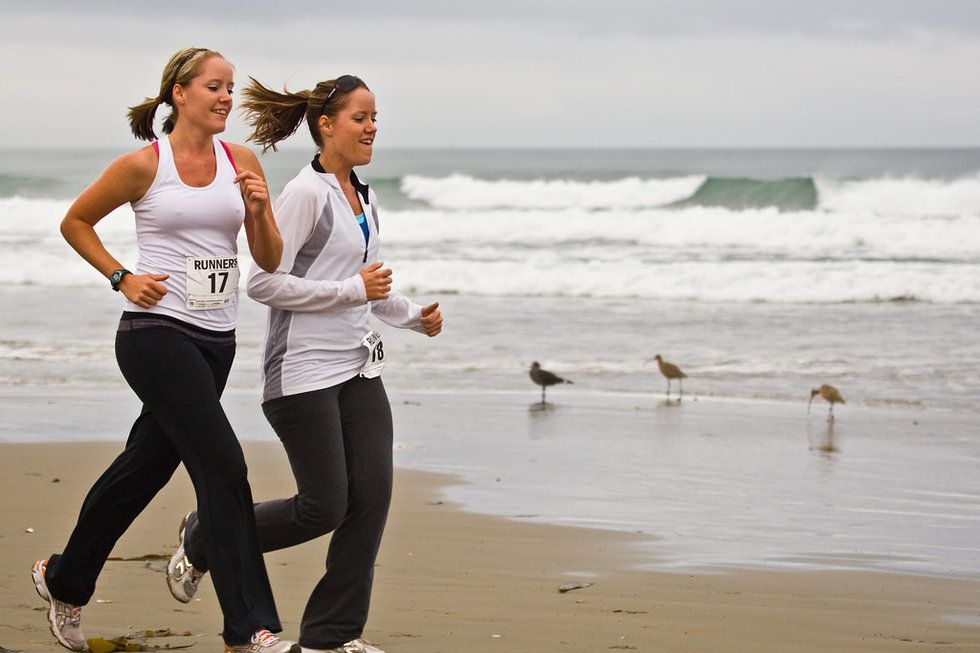 Reduces the Risk of Getting Sick

Before I started running I would often get sick. Sometimes it was just a mere cold but sometimes it got really serious. After starting running, I can't remember the last time I was truly sick. Running reduces the risk of heart attacks and it even reduces the risk of getting cancer. We become immune to various illnesses and we train our bodies to fight off any disease that we come in contact with.