For whatever reason, when something that was once bustling and alive becomes abandoned or forgotten in time, it compels us and captures our imagination. There is a beauty and mysteriousness about cities, towns and structures that have been deserted or overtaken by nature. Even though these places are decaying and empty, they can prove to fascinate us all the same.
1. Varosha, Cyprus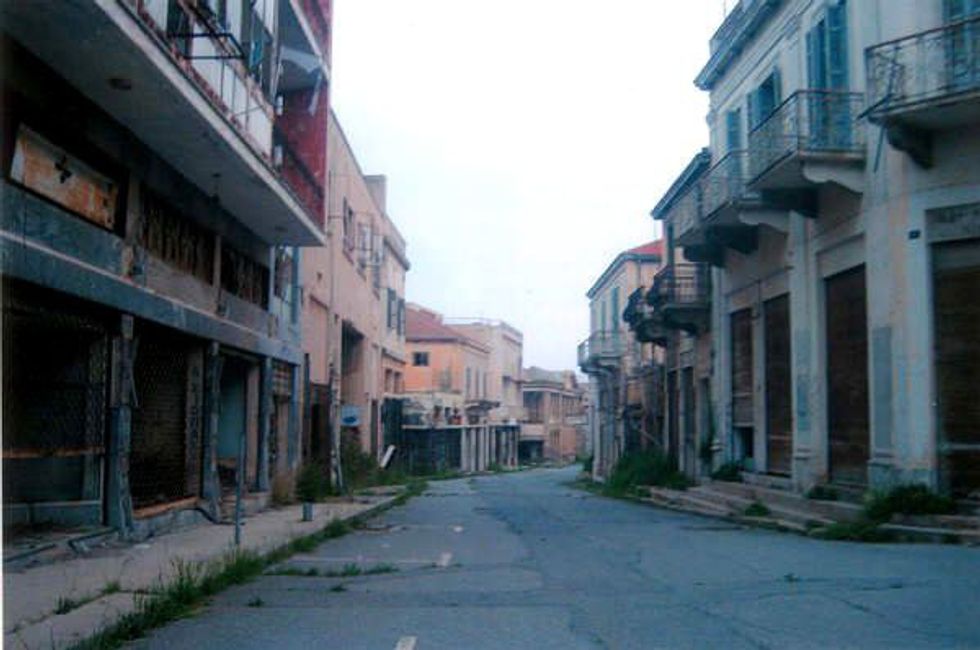 An entire ghost town frozen in time, this area in Varosha is a beach front location of shops and hotels that was abandoned after the Turkish invasion in 1974.
2. Kalyazin, Russia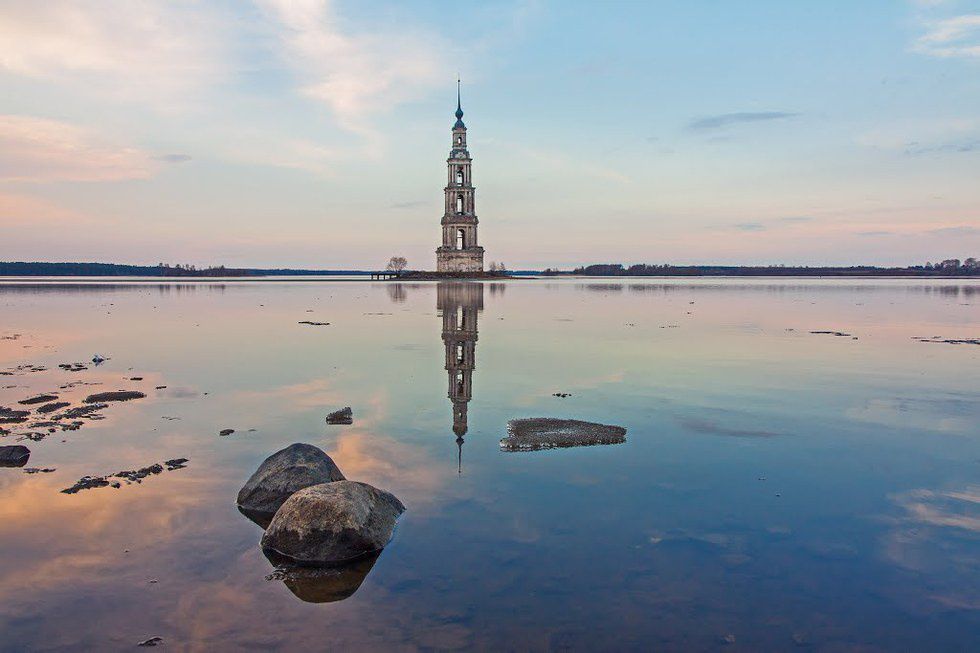 The sunken remnants of St. Nicholas Church tower are all that's left of the city of Kalyazin after it was flooded in 1939

3. Pripyat, Ukraine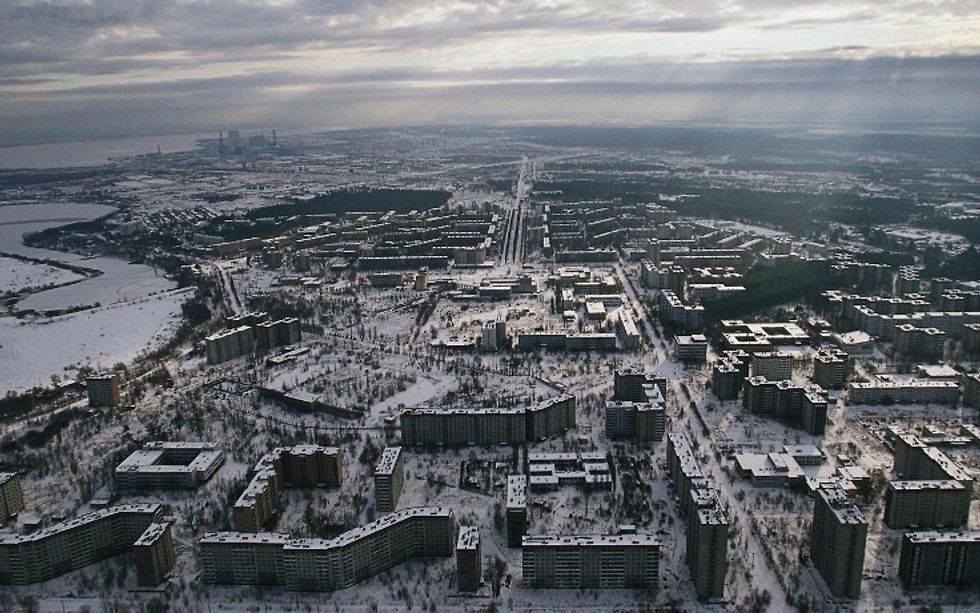 After a nuclear accident in 1986, the city of Pripyat was evacuated in four hours and when radiation levels remained too high, no one ever returned.
4. Battleship Island, Japan
[rebelmouse-proxy-image https://media.rbl.ms/image?u=%2Ffiles%2F2016%2F01%2F09%2F635879093489269292-437004143_Walking-Around-Japan%25E2%2580%2599s-Creepily-Deserted-Battleship-Island-04.jpg&ho=http%3A%2F%2Fcdn1.theodysseyonline.com&s=50&h=04449dc671797cec0872aa42fa5cbaca99c008cfc8ef393ae19a2cadeb81db76&size=980x&c=2976295503 crop_info="%7B%22image%22%3A%20%22https%3A//media.rbl.ms/image%3Fu%3D%252Ffiles%252F2016%252F01%252F09%252F635879093489269292-437004143_Walking-Around-Japan%2525E2%252580%252599s-Creepily-Deserted-Battleship-Island-04.jpg%26ho%3Dhttp%253A%252F%252Fcdn1.theodysseyonline.com%26s%3D50%26h%3D04449dc671797cec0872aa42fa5cbaca99c008cfc8ef393ae19a2cadeb81db76%26size%3D980x%26c%3D2976295503%22%7D" expand=1 original_size="1x1"]
A war- zone abandoned haphazardly decades ago, Battleship Island is a rotting metropolis left untouched since 1974.
5. Beelitz Military Hospital, Berlin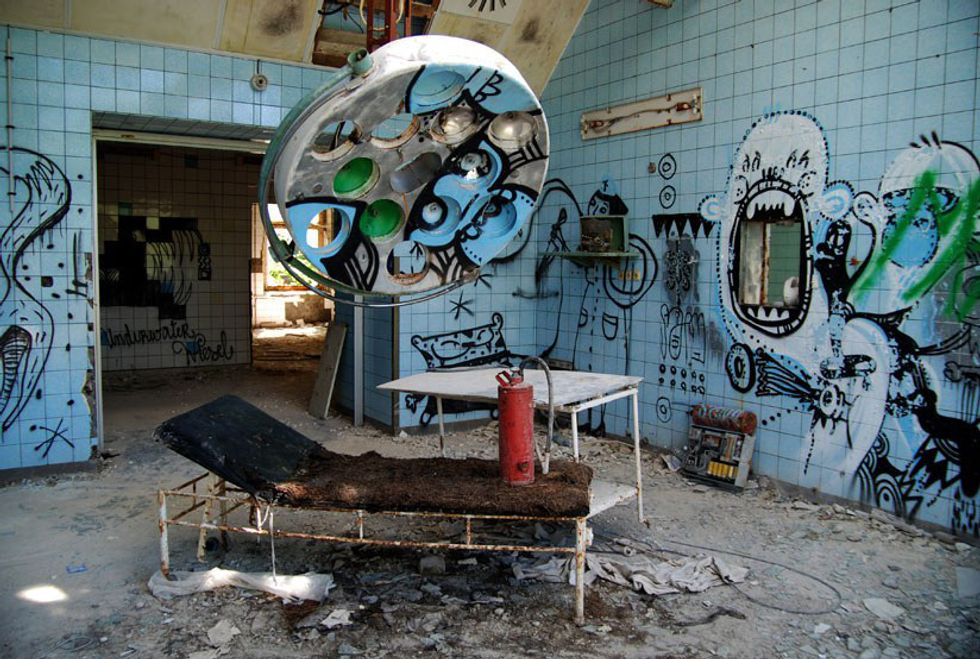 The unsettling former corridors of Beelitz which housed German soldiers has been abandoned since the 90s, but has inspired visits from graffiti artists, tourists and wanderers ever since.
6. San Zhi City UFO Pods, Taiwan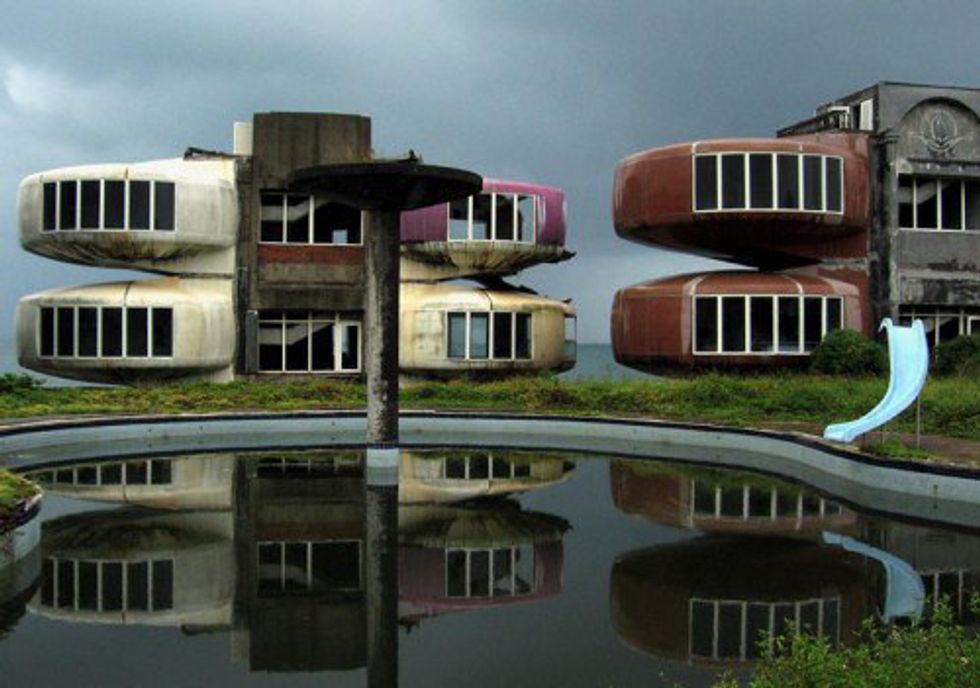 This futuristic vacation resort was abandoned in 1978 after construction fatalities and financial problems struck the project.
7. Wonderland Amusement Park, China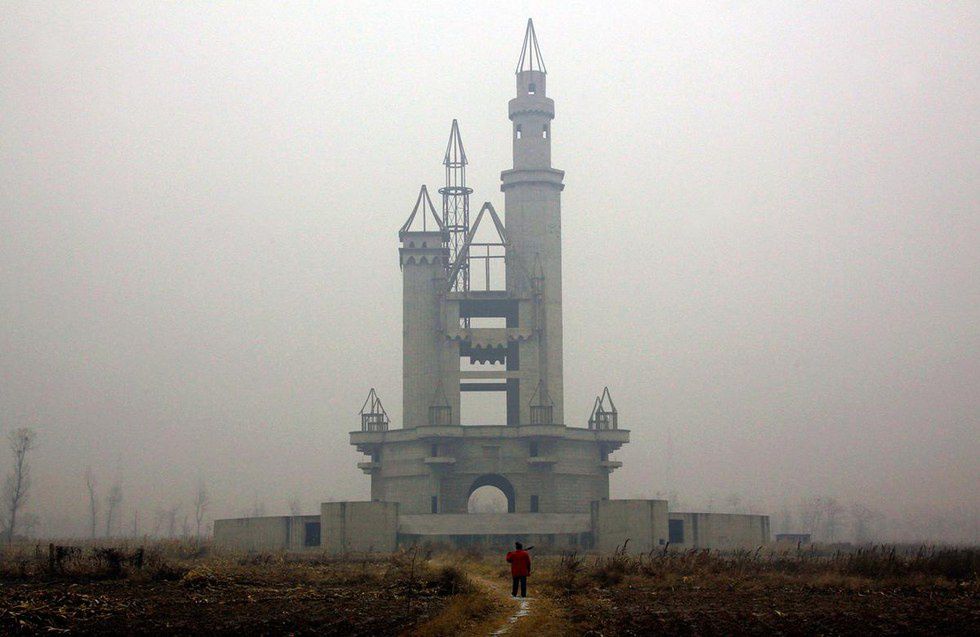 Wonderland is a haunting, unfinished amusement park left just 20 miles outside the city of Beijing.
8. Kolmanskop, Namibia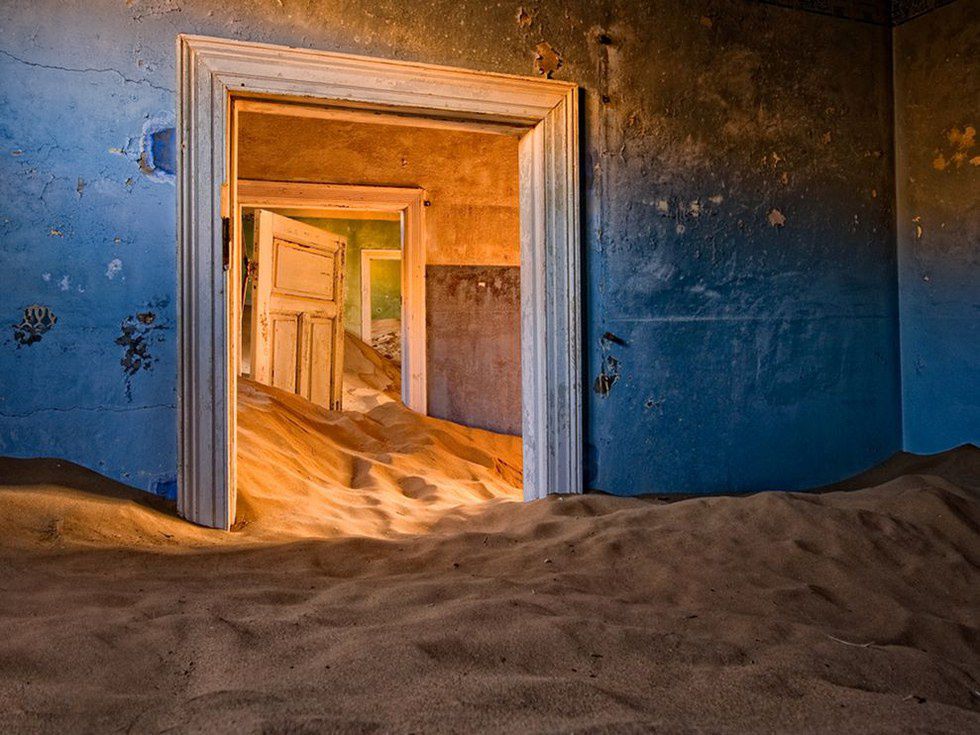 A ghost town in the Namib desert, this popular tourist destination was once a rich mining village.
9. Gougi Island, China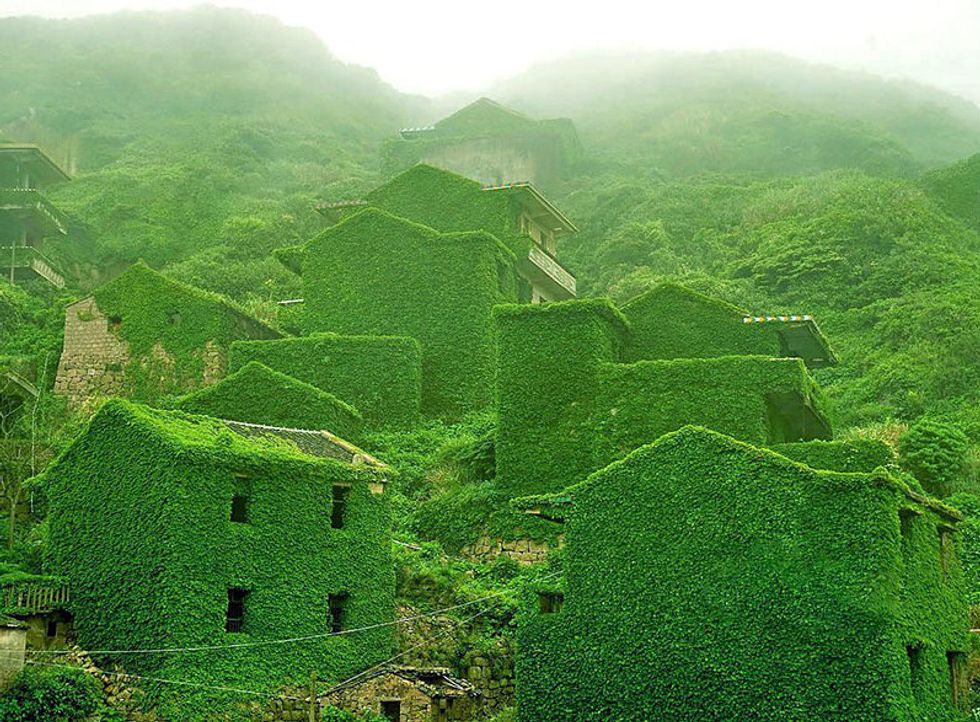 A forgotten fishing village on China's Yangtze River, this island has been called the "Wizard of Oz's dream" for its beautiful greenery and buildings covered in ivy.
10. Ta Prohm Temple, Cambodia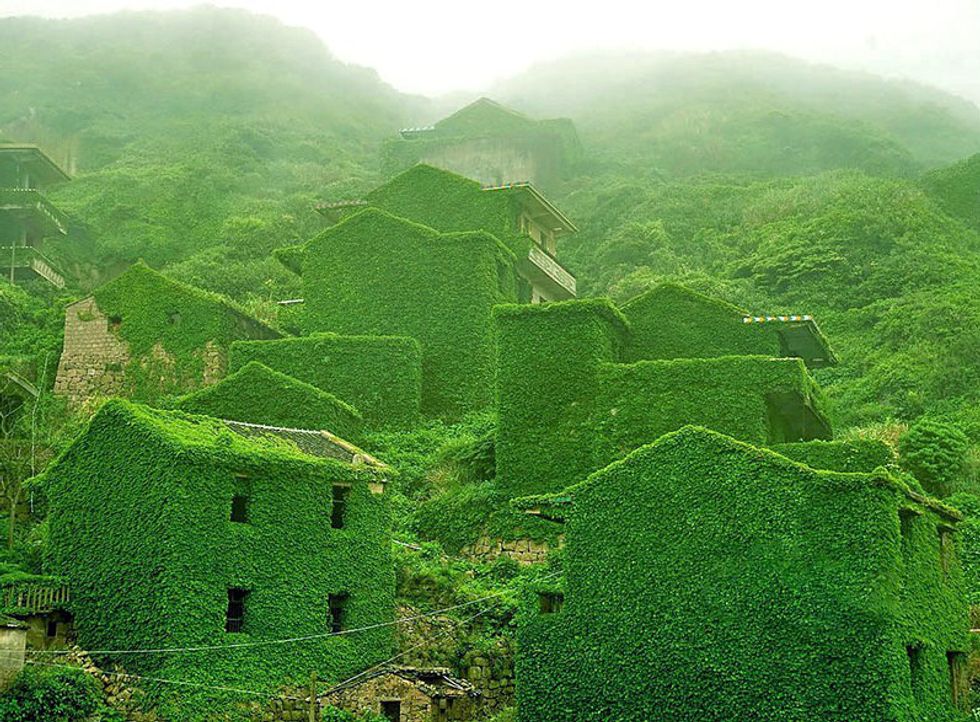 When the empire in Angkor Wat fell in the 17th century, this temple slowly fused with the surrounding jungle after hundreds of years.